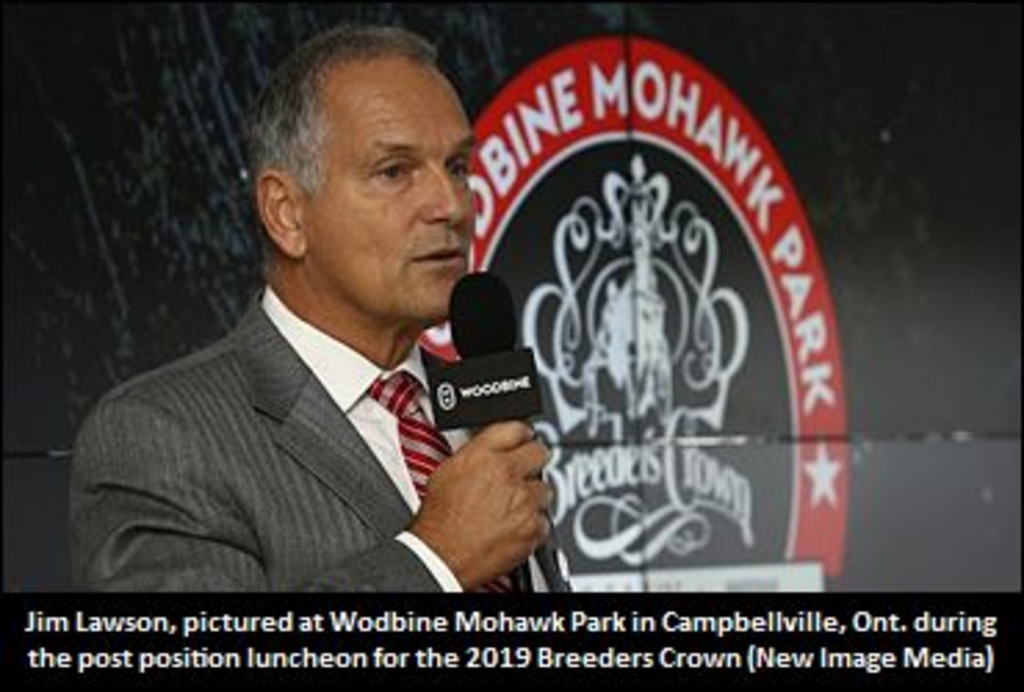 Published:
November 4, 2020 01:13 pm EST
While in a recent discussion with The Canadian Press, Woodbine Entertainment CEO Jim Lawson stated that, to this point, the COVID-19 pandemic has cost the company over $30 million and up to 1,000 employees.
Prior to the pandemic, Lawson had taken the positive position that Woodbine Entertainment may have been able to find stability and not need government support by 2023 or 2024. Lawson has now told CP that, "but now, quite frankly, I don't see that happening."
Lawson has told CP that the two-month cancellation of live Standardbred racing at Woodbine Mohawk Park and the late start of Woodbine Racetrack's Thoroughbred season has led to an estimated $100-million shortfall in wagering handle, which plays a big part in the $30-million hit that Woodbine Entertainment has experienced.
"That's not sustainable, we need to make some major adjustments," Lawson said in regard to the financial hit and loss of core employees. "I'd talked quite positively about Woodbine not having any government support by 2023 or 2024, but now, quite frankly, I don't see that happening.
"That's a real problem because the industry wants to be strong enough to stand on its own. What we've done is manage by laying off a huge percentage of our workforce and everything else to cut costs and that's not a good way to grow or sustain a business."
Lawson also stated that Woodbine Entertainment has been forced to reassess the previously announced plan for a new GO Station on Woodbine Racetrack's grounds in suburban Toronto.
"We're really trying to figure out if we can afford to go forward with construction of the GO train station, which would be a huge plus for the property and ultimately a huge plus for the industry," Lawson was quoted as saying. "We've suffered a major loss of employees and good people who'll go out and get other jobs... you name it, it's been decimated."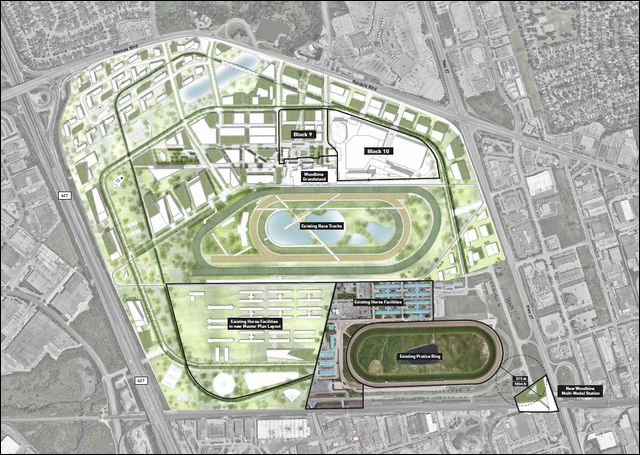 Where the GO station is planned to be situated (bottom right-hand corner of image -- for a larger image, click here)
Lawson also took the opportunity to discuss the current private members bill on single-event sports wagering that has been tabled in Parliament by Conservative MP Kevin Waugh. The Woodbine Entertainment CEO has long stated that Woodbine should have a leadership role when it comes to single-event sports wagering.
"The largest and only legal online single-event sports wagering company in the country is Woodbine Entertainment," Lawson said. "There's actually no other party that even comes close to our capabilities and I think it would be a huge, huge mistake to not have Woodbine Entertainment participate in sports wagering.
"We're poised and ready to go with a whole system."
(With files from The Canadian Press)