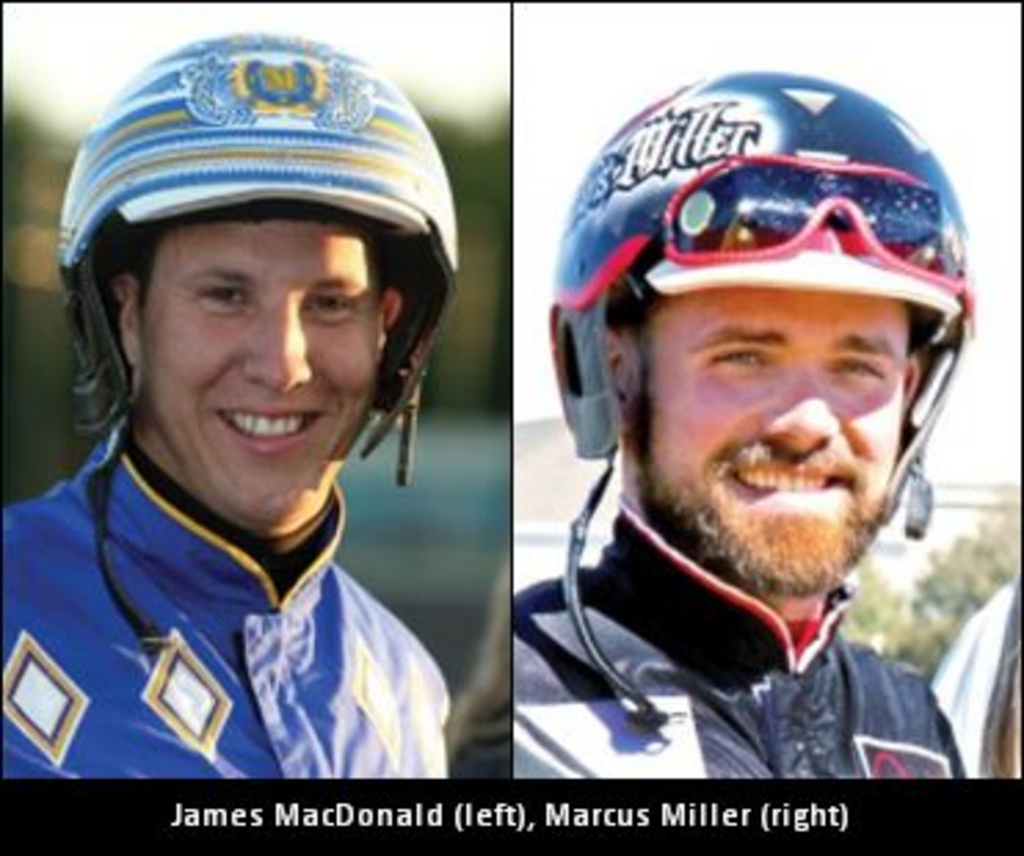 Published:
November 30, 2017 03:15 pm EST
Drivers James MacDonald and Marcus Miller have arrived safely in Perth, Australia in advance of the International Invitation Drivers Series, which will get underway on Friday (December 1).
The duo has already made a stop at Gloucester Park to check out the track.
The next two Friday nights will see MacDonald, the reigning world driving champion, and Miller, the US representative in the recent WDC, take on some of the best drivers in Australasia when they clash in a four-race series.
The North American duo will face off against Mark Purdon from New Zealand, Chris Alford from Victoria, Kerryn Manning and Greg Sugars, as well as Todd McCarthy of NSW. The locals will be represented by Chris Lewis, Gary Hall Jr., Ryan Warwick, Kim Prentice and Shannon Suvaljko.
The first two races of the International Invitation Drivers Series will take place this Friday night at Gloucester Park in conjunction with the third night of heats of the TABtouch Inter Dominion. The third night of heats is also Gloucester Park's traditional Italian night with fireworks after the last race.
The final two races of the International Invitation Drivers Series will take place on TABtouch Inter Dominion Grand Final Night (Friday, December 8).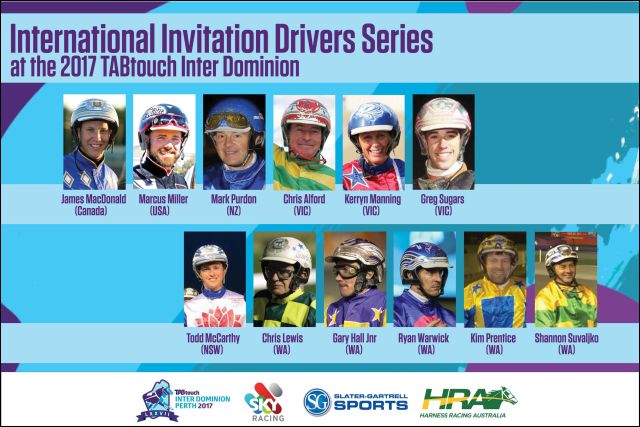 The assembled group of drivers is an impressive bunch, and their statistics speak for themselves, as the collective boasts more than 30,000 career wins. The drivers have steered their mounts to $130 million in purse earnings overall.
A bit of a closer look at MacDonald and Miller's foes appears below.
Chris Alford, a dual Inter Dominion winner, is the only Australian reinsman to drive over 6,000 winners. Chris Lewis passed the 5,000-win mark last season (only the third Australian driver to do so). Kerryn Manning has won more races than any other female driver or jockey worldwide. Manning took part in a recent podcast in which she briefly discussed the upcoming driving challenge. To listen, click here.
Mark Purdon has dominated feature races for the past five years and Greg Sugars has established himself as a leading reinsman in Victoria. Todd McCarthy is the leading NSW Metropolitan driver, while also the reigning Australian Young Driving Champion, after having won the title at Gloucester Park 12 months ago.
Gary Hall Jr. holds the record for most number of Grand Circuit winners, including three Inter Dominions. Ryan Warwick is currently challenging Hall in the WA Metropolitan driver's title, while Suvaljko sits atop the WA state driver's premiership. Kim Prentice is currently looking for his second Inter Dominion Championship with boom pacer Soho Tribeca after having won in 2003 aboard Baltic Eagle.
(With files from Australian Harness Racing)