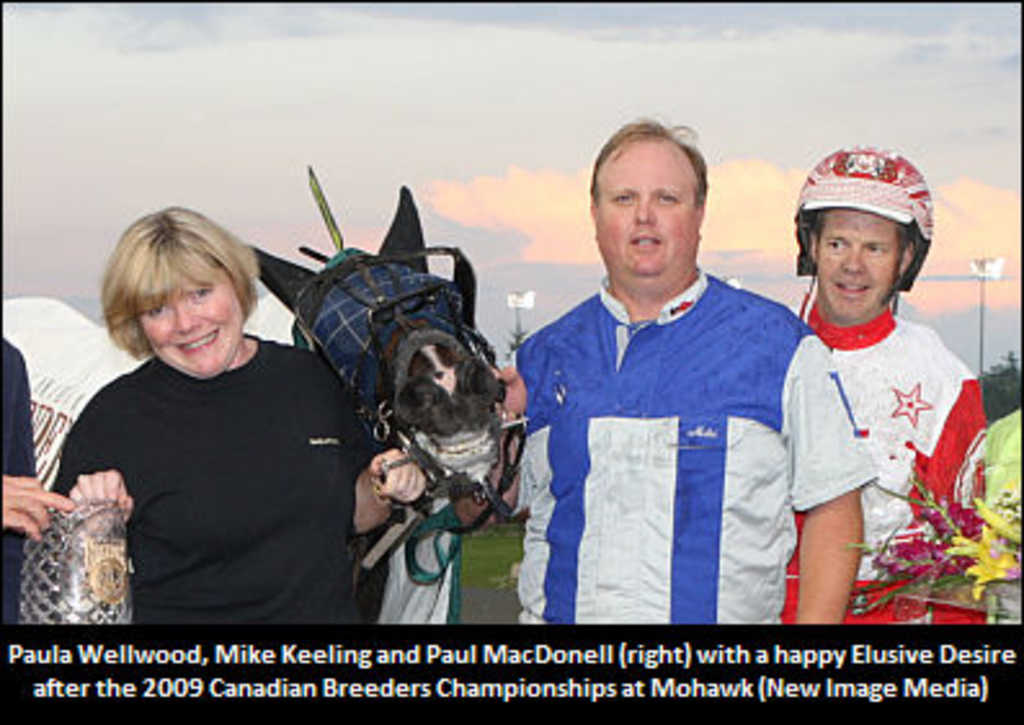 Published:
November 3, 2009 09:55 am EST

"The Ontario Sires Stakes program has got to be tops in North America," trainer Mike Keeling stated last night during a Race Night on The Score segment. "I've raced in New York -- they have a good program, but it doesn't match Ontario. Pennsylvania's is growing, but at this point Ontario is still number one."
The OSS program was not the focus of the segment -- Keeling's pupil, top three-year-old Ontario-bred trotting filly Elusive Desire, was -- but Keeling's comments were completely in context.
Via a second-place effort in her Breeders Crown division on October 24, Elusive Desire surpassed the $1 million plateau in career earnings. A winner of multiple high-end stakes events, the Angus Hall filly captured the 2008 OSS Super Final for two-year-old trotting fillies and now has the 2009 OSS Super Final for three-year-old trotting fillies in her crosshairs. The event will be taking place Saturday, November 14 at Woodbine Racetrack.
Elusive Desire's Gritty Breeders Crown Effort
To be exact, Elusive Desire has banked $1,136,348 to date, $424,800 of which has come in the OSS program.
"Just the fact that we have the opportunity to race a lot, plus, if you hang around until the end of the year, you have a chance to go for $300,000, makes things pretty exciting," Keeling said of the highly-respected OSS program.
"It's local. You're training here. Your expenses are lower," Keeling explained. "Any time you have to ship you horse across the border to the U.S. there is an expense. When you're home and you're local, you can just control things better and considering we can go for good money, it just makes sense to 'buy Ontario.'"
In regard to the upcoming Super Final, Keeling said that a win would be the topper for the filly.
"It will be the icing on the cake, I guess. We have a three-week period between starts -- from the Breeders Crown [until the Super Final]. She doesn't like to train much, so keeping her fit and ready for those three weeks is probably the hardest trick for me. She loves to race, so I know that when she goes behind the starting gate that she'll definitely account for herself."