Published:
November 23, 2011 11:45 am EST
According to a report, the Woodbine Entertainment Group has been approached by the town of Milton, Ont. 'to gauge its interest' in regard to the velodrome for the 2015 Pan Am Games
.
Insidehalton.com has reported that on November 21, Milton Town Council voted 8-3 in favour of making a push to land the location of the velodrome within the town. The report also explains that in addition to WEG, the town has also met with the home-building Mattamy Corporation and Wilfred Laurier University, among others. Interest in the velodrome has also come from the city of Vaughan.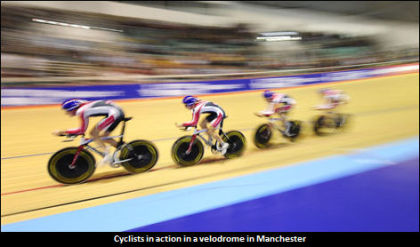 The article states that the town of Milton should know by December whether or not it has landed the velodrome, which, if Milton lands it, would be erected within the confines of the proposed five-acre Milton Education Village. The facility would be a permanent, four-season, 1,500-seat facility located within what is already an avid biking area.
According to a report by the Toronto Star, the velodrome would become a multi-use sports and entertainment facility after the games.
The Woodbine Entertainment Group operates Mohawk Racetrack, located in Campbellville, Ont., which is minutes away from the town of Milton.
(With files from insidehalton.com and the Toronto Star)