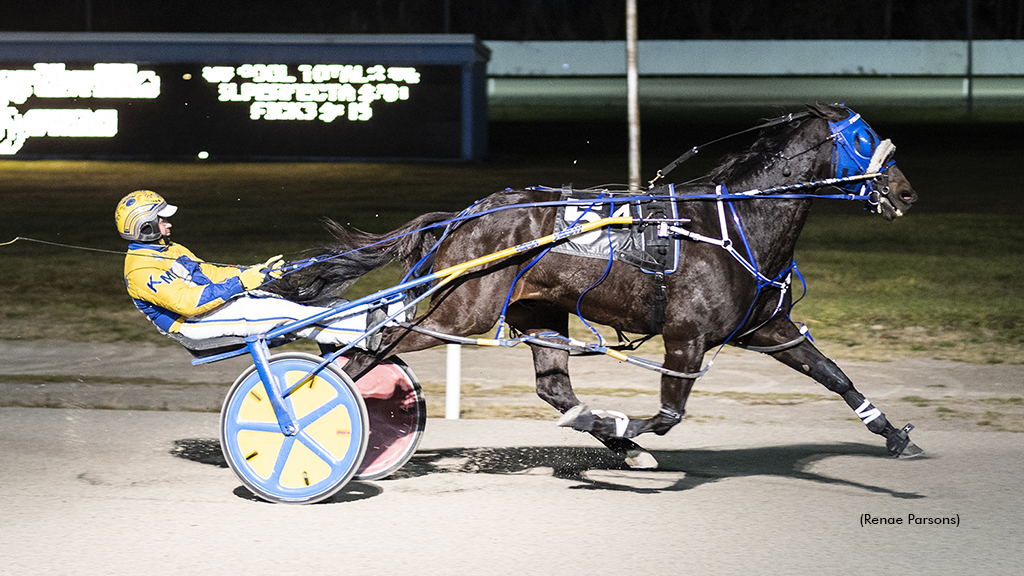 Published:
November 22, 2022 03:24 pm EST
From the opening of the 2022 Northville Downs meet in March, driver Marc St. Louis Jr. took an early and seemingly insurmountable lead in the driver standings while trainer Jim 'Trey' Brinson did the same in the trainer standings. But with just eight race programs left in the meet, the standings are tightening. 
Driver Kody Massey has been on a tear recently, winning 14 of his last 33 drives including winning nine over two nights for owner Gary Wilmoth and trainer Elizabeth Tolley. Massey, with 80 wins, now sits just 17 wins behind Louis Jr., who has 97, and he has a shot at catching the year's long leader when the meet concludes. 
In the trainer standings, Brinson had a commanding lead coming into the fall. But now the field of trainers is circling in on that lead like buzzards to a carcass on the side of the interstate. Brinson sits atop of the standings with 30 wins. Only one win behind him in second is Danielle St. Louis, with 29. Trainers Paul Cloer Jr. and the aforementioned Elizabeth Tolley are quickly closing the gap of late as they both are tied for third with 25 wins each. Tolley has won 11 of her last 24 starts since Nov. 1. Cloer has won 11 of his last 28 starts dating back to Oct. 28. 
When asked about their recent hot streaks to get them in contention for the training title, Tolley said, "I've been so blessed with this wild ride! I'm so thankful for Kody taking my horses…Gary is such a kind man and he loves his race horses!" Cloer said, "The horses we are currently racing fit the conditions wrote by our race secretary. I have an amazing group of people from the owners, drivers and the grooms at the barn, as well as the track. Couldn't do it without any of them. They make my job easy!"
Live racing at Northville Downs resumes on Friday (Nov. 25) at 7:30 p.m. with a nine-race program. Every live Friday racing program features dollar night with $1 live programs, $1 pop, $1 popcorn and $2 hot dogs. Northville Downs races every Friday and Saturday night from now through Dec. 17.
(Northville Downs; Photo of driver Kody Massey winning with the Elizabeth Tolley-trained Anoche in November)