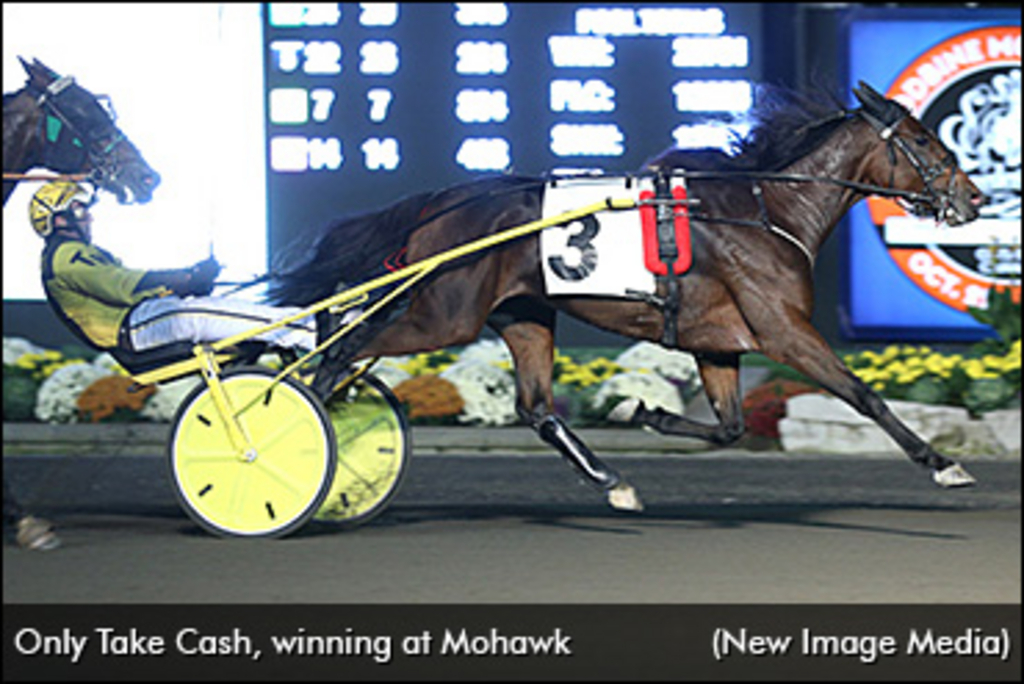 Published:
November 19, 2020 06:09 pm EST

One of the most robust and accomplished broodmare bands in Canada has added another homegrown talent with the recent retirement of O'Brien Award winner Only Take Cash.
Bred, trained and owned by multiple O'Brien Award winning trainer and breeder Bob McIntosh, Only Take Cash will enter the broodmare ranks after winning 17 races and finishing in the top three in 29 of 39 career starts. A product of former McIntosh pupils Cash Hall and Armbro Affair, Only Take Cash retires with $854,566 in earnings. McIntosh admits it's "very rewarding" to have the success he'd had with horses that come from his own operation.
"She's been just a dream come true, a good filly from day one," McIntosh told Trot Insider. "She made one break in her whole life, and that was just a few starts ago. That's something for a trotter to go through their two- and three-year-old year -- and most of her four-year-old year -- without making a break.
"I just decided to retire her; she retired sound and healthy, but she didn't have much more to prove. When you have to race against the boys as a five- and six-year-old, it's tough."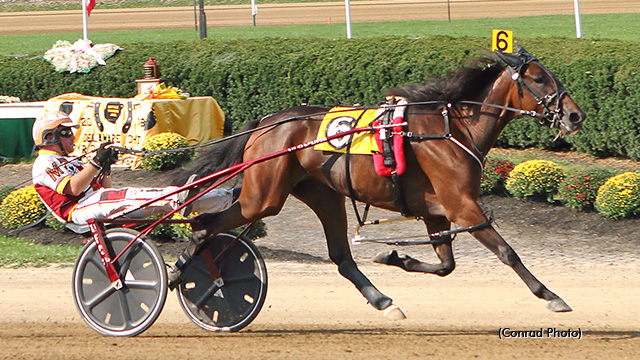 As a two- and three-year-old, Only Take Cash was a model of consistency for owners Robert McIntosh Stables, Dave Boyle and Mardon Stables. She scored top-three finishes in 21 of her 22 races. A wire-to-wire effort in the 2019 Ohio Sires Stakes Final was the Cash Hall filly's richest payday of the season, giving her back-to-back OHSS titles. She also found success on the Grand Circuit with a win in a division of the Casual Breeze while finishing a close second in the 2019 Matron and Elegantimage.
McIntosh revealed that he plans to breed Only Take Cash to new Ontario stallion Trixton.
"I use TrackIT all the time for the fantasy mating, and when I punched that up I found it very interesting as it doubles up on a great family...and sometimes that works.
"His offspring's been good," continued the Hall of Famer on the new arrival to Ontario. "I think it was a smart move on their part to move some place with a great sires stakes program like [Ontario's] and I think they'll get a tremendous response here."
McIntosh also noted that he'll be breeding pacing fillies Perfect Storm and Sex Appeal in 2021.