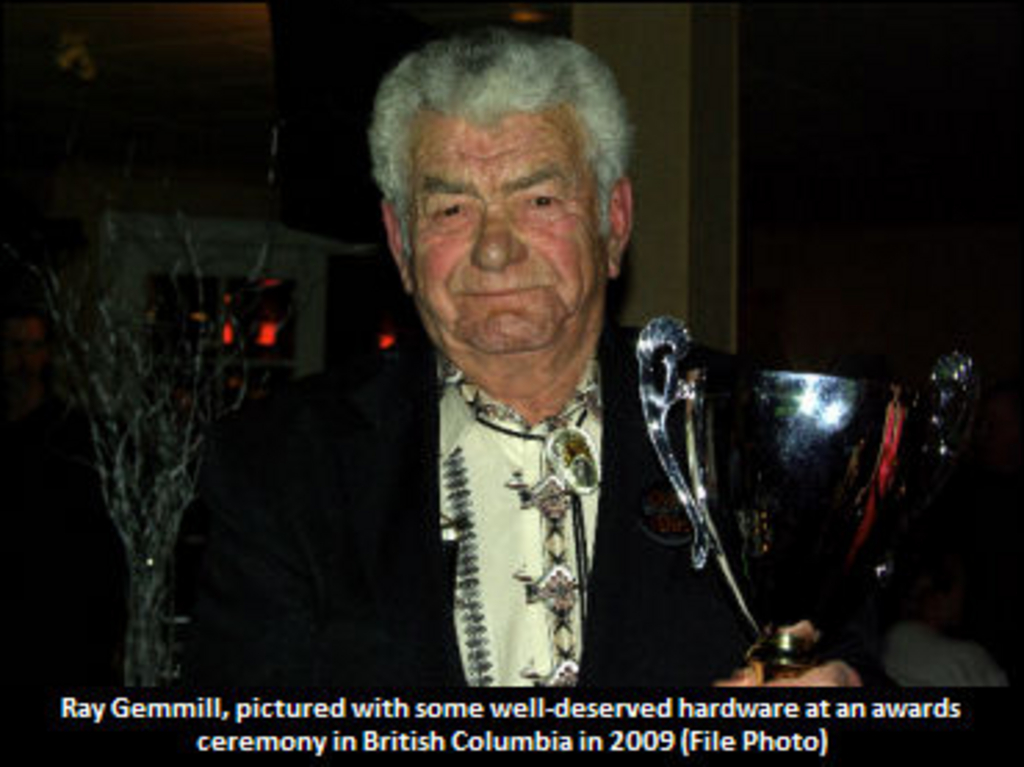 Published:
November 18, 2011 11:41 am EST
Recently, octogenarian trainer Ray Gemmill, who drove Guy Dominion to the first-ever race win at Fraser Downs on January 1, 1976, thought God had called his number while he was jogging one member of his three-horse stable
.
A skittish youngster decided to make a grand entrance to the track up on his hind legs just as Gemmill and his horse were approaching.
"I had no time to turn out of the way," said the 81-year-old, the 'youngster' out of the three conditioners in their 80s still working at Fraser. "I just flicked the whip at my horse and the front hooves of the youngster just grazed my shoulder and the back of the seat (on his sulky). One step slower and he would have broken me in half."
The way Gemmill — who is younger than Bill Young by a couple of years, while Leo Labelle is 85 — sees it, "not a bad way to go, at all."
Gemmill tagged along with Jim Keeling, Sr. in 1974, two years before the standardbreds opened what was called Cloverdale Raceway 36 years ago. Guy Dominion was owned by a bunch of Vancouver Canucks players of the day.
"I can't remember all their names," Gemmill said. "There was Gary ('Suitcase') Smith, Chris Oddleifson, John Gould, Don Lever, Ron Sedlbauer, Gregg Boddy … I think there were nine of them, but I can't remember the rest."
He does remember the purse "wouldn't have been very big --- $500 or $600." Still, he has had a pretty good life. He raised six kids back east and another four after moving west.
Young --- who recently lost his wife and partner, Marian, to cancer --- and Labelle would echo Gemmill's thoughts on why they are still getting up at 6 a.m. when they could be sleeping in and taking it easy.
"I never golfed," said Gemmill, "and I'm too old to start now. You get old, but what are you going to do? You want to be doing something. Racing allows us to keep doing something we love.
"I don't do much. I get up at six and have a cup of coffee and I'm down here (at the barn) by seven." His help gets the harness on his horses because "if I got down there, I'd never get back up again."
Young, who has been around long enough to have driven and trained at Ladner (Patterson Park) before Keeling and Gemmill came out from Orangeville, Ont., is down to two horses — he had one claimed recently — but one of his remaining pair is Crown Isle, a good three-year-old gelding in the same company as last week's Robert Murphy Stakes winner, Gramrun Jake. By the way, Gramrun Jake's trainer is a 'youngster' by the name of Dan Ingram. He's 81.
That's reason enough to keep getting up early is it not?
To view the harness racing entries for Friday and Sunday at Fraser Downs, click the corresponding links which appear below.
(Fraser Downs)