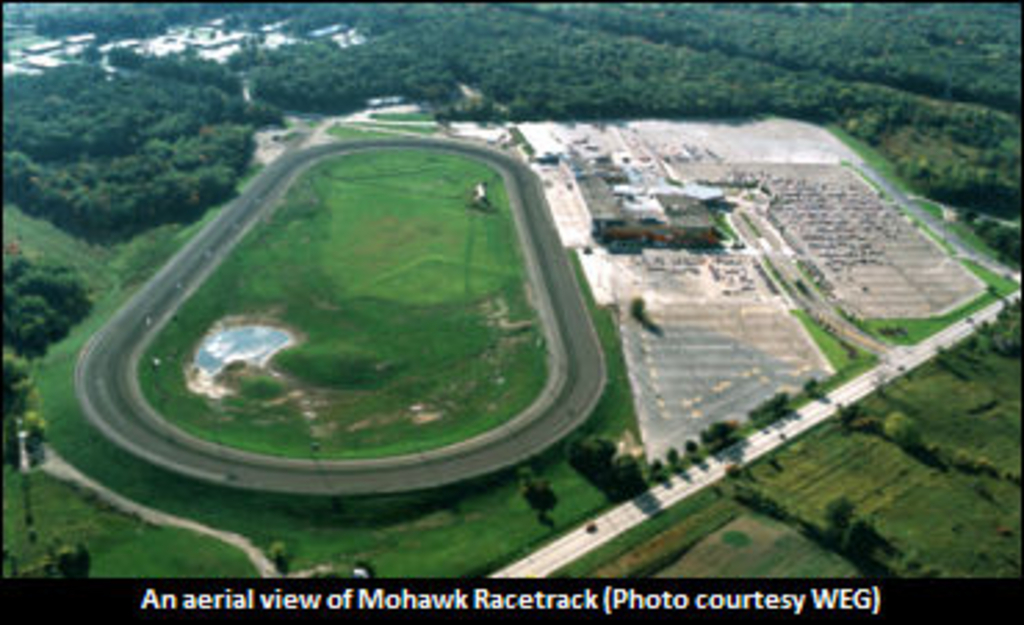 Published:
November 17, 2011 11:26 am EST
A sub-1:49 four-year-old and colt that last started in this summer's eliminations for the Pepsi North America Cup ended hiatuses from the track and were among the winners Thursday morning during Mohawk Racetrack's seven-race qualifying session
.
Four-year-old The Panderosa gelding Panesthetic, who raced in the Meadowlands Racetrack's Four Leaf Clover Series earlier this year before being claimed by trainer Casie Coleman, participated in the fifth of Mohawk's qualifying dashes Thursday morning. The career winner of over $202,000 in purses had not seen charted action since having finished sixth in a June 25 Open at Mohawk.
The bay was paired with pilot Jody Jamieson for the morning mile. The duo left from Post 6 in the seven-horse tilt and raced second through splits of :27.2, :56.4 and 1:25.4. Jamieson and Panesthetic slugged it out with tempo-setter Cajon Thunder (driven by Luc Ouellette) late in the lane. The former pair got up to post a neck victory in 1:55.2.
Two races earlier, the Bruce Goit-trained and Scott Zeron-driven Western Alumni recorded his first charted line since the June 11 Pepsi NA Cup eliminations at the Campbellville, Ont. oval.
After having left from Post 6 in the seven-horse affair, Zeron and his mount crossed over, sliced the fractions in :28.4, :58.1 and 1:27.4, and came home with a :28.4 final panel for a one and a quarter-length victory in 1:56.3.
Owned by breeder Patrick Ryan of London, Ont., Western Alumni has accumulated a record of 2-3-0 from eight lifetime starts, good for over $46,000 in purses and a mark of 1:52.4 over Mohawk.
To view the full slate of winners from the session, check the charted harness racing results from Mohawk's Thursday qualifying session by clicking the following link: Thursday - Mohawk Racetrack (qualifying).