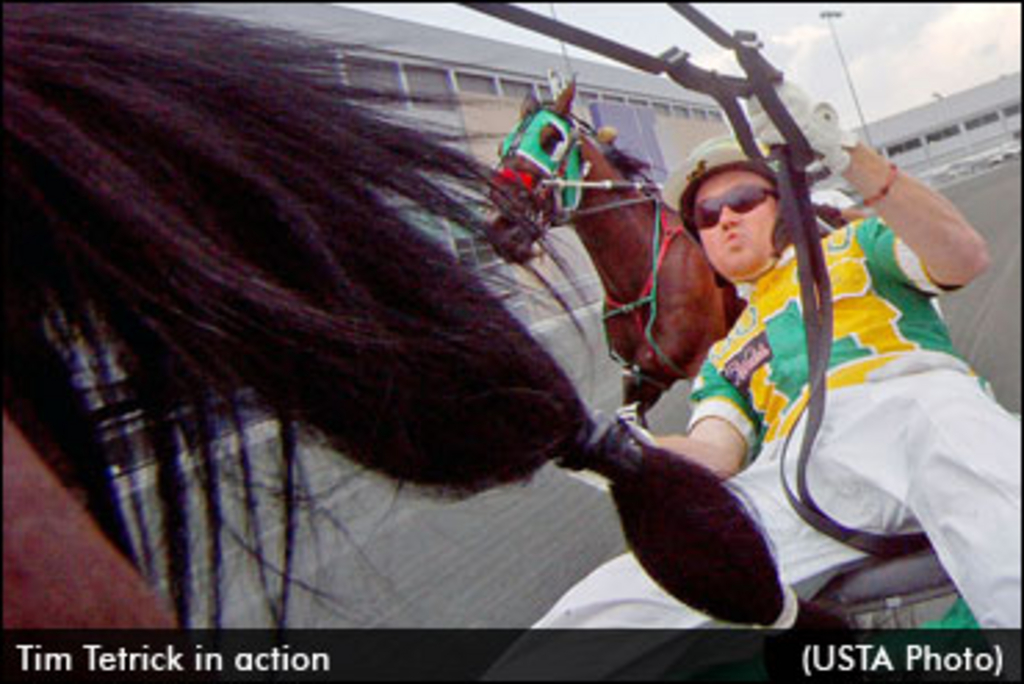 Published:
November 15, 2011 02:10 pm EST
This year's Forest City Pace, the anchor of the current fall meet at The Raceway at Western Fair District, will feature Tim Tetrick's debut at the London, Ont. half-miler and nine of the most elite pacing mares in North America
, including the recent Breeders Crown champion, the defending champion and Canada's Horse of the Year, and five mares that have earned in excess of $1 million.
With nine horses entered Tuesday, November 15 for the Forest City, the distaff companion race to the track's signature event, the Molson Pace, there are no eliminations required. All nine will contest the $195,000 final on Saturday, November 26.
The New Jersey-based Tetrick, who will celebrate his 30th birthday next week, is one of the leading drivers in the sport, as he has amassed more than $105 million in purse earnings and taken 6,629 trips to the winner's circle. He is committed to steer Anndrovette in the Forest City final, which will mark his first appearance at Western Fair.
Anndrovette comes into the final fresh from her Breeders Crown triumph on October 29 at Woodbine Racetrack where she won convincingly. The four-year-old daughter of Riverboat King, owned by Jeff Bamond and Joseph Davino of New Jersey, has 11 wins in 19 starts this year and has banked $747,000 in earnings.
Starters in the Forest City final will also include last year's winner and Canada's Horse of the Year for 2010, the locally-owned Dreamfair Eternal, a winner of well over two million dollars in her career.
The nine talented mares entered for this year's Forest City Pace are as follows, in alphabetical order and with their life earnings in brackets after their names (note the draw for the final will take place at 9:00 a.m. on November 22).
• Anndrovette ($1,324,598)
• Blissful Smile ($804,890)
• Chancey Lady ($1,844,222)
• Dreamfair Eternal ($2,337,200)
• Ginger And Fred ($1,501,587)
• Seriously ($267,821)
• Ticket To Rock ($982,783)
• Voelz Hanover ($1,046,404)
• Warrawee Koine ($466,848)
(Western Fair)