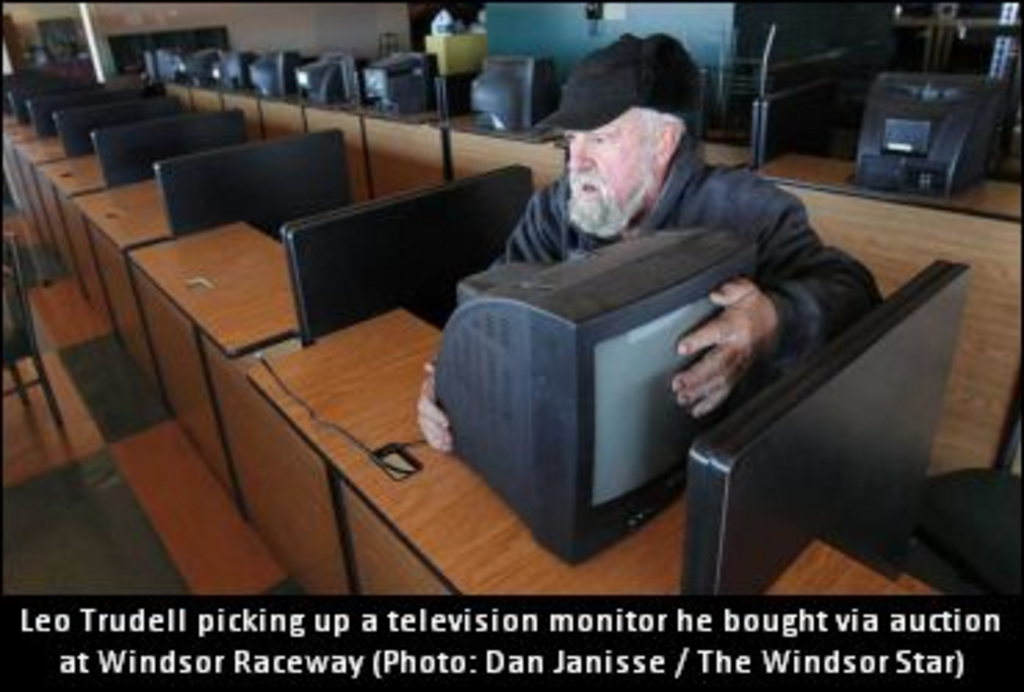 Published:
November 14, 2013 12:04 pm EST

A two-day auction of items from the now-defunct Windsor Raceway culminated Wednesday, November 13 with buyers walking away with scores of items from the harness track. It has been reported that some of the items purchased are now earmarked for the Lakeshore Horse Raceway Association.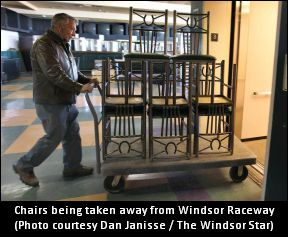 An article by The Windsor Star explains how television monitors, dining room seating and even kitchen sinks were auctioned off.
According to the report, horseman Mike Hamlin purchased the track's starting car, a 1974 New Yorker, for $6,000. He told The Windsor Star, "I'm going to donate it to the Lakeshore group trying to get racing going at Leamington," adding that he would sell it for scrap if the group is not interested in it.
The article states that Hamlin also bought a water truck from the track for $800.
Auctioneer Adam Storey said that most of the bidders were "business people, construction guys, track owners and restaurant owners," but that there were "also some people buying things like posters for memorabilia for their basements."
Storey told The Windsor Star that more than six-figures were spent by bidders during the auction, although the auction brought in less than $1-million.
Earlier this week, Winrac President Pat Soulliere stated that the company currently has no plans to sell Windsor Raceway or the land it sits on.
To see more photos, click here.
(With files from The Windsor Star)