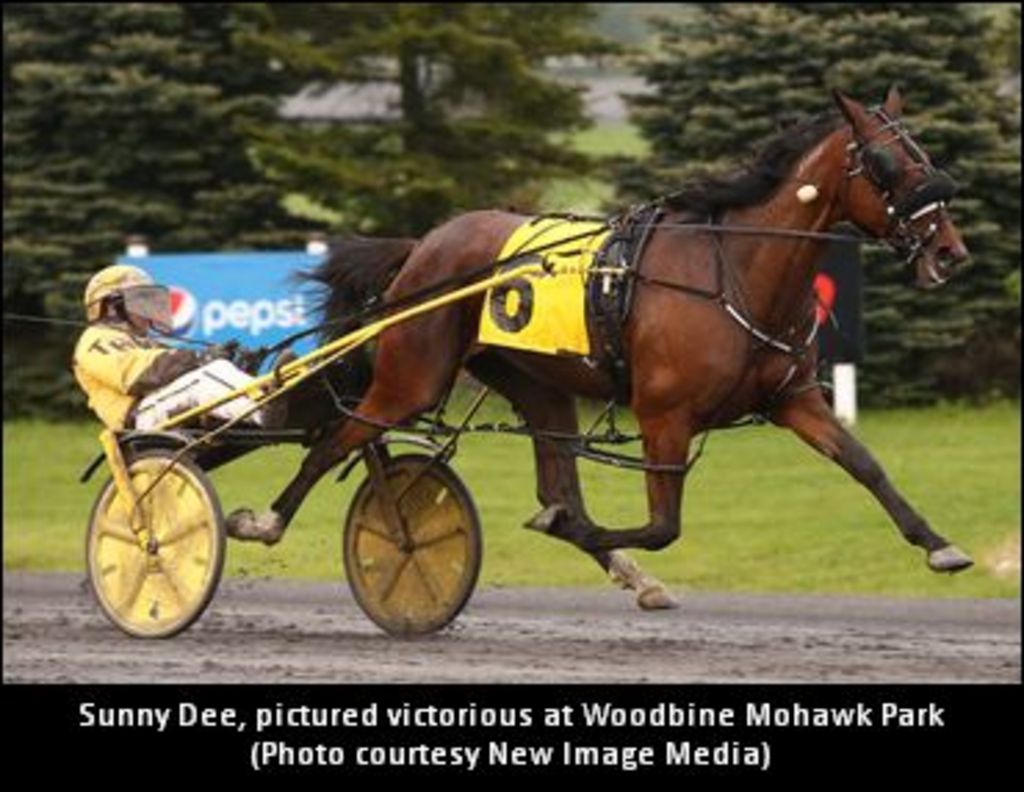 Published:
November 10, 2019 10:04 am EST
After having missed all of her two-year-old campaign, Ontario-sired standout Sunny Dee raced a full dance card this season at three. She's notched 13 wins from 22 starts, banked $560,000 and put a smile on the face of her trainer, Bob McIntosh. The Hall of Fame conditioner has told Trot Insider what the future holds for the talented daughter of Sunshine Beach.
Trot Insider caught up with McIntosh a few days after Sunny Dee flashed an early move and held off all comers while winning the $120,000 USS Indianapolis Memorial in 1:52 at Harrah's Hoosier Park.
"I thought she raced very well at Hoosier – very gritty effort," said McIntosh. "She came out of the race in good shape."
McIntosh recently became just the third horseperson in the history of the sport to train his pupils to $100 million in combined earnings. Sunny Dee has followed the lead of her hard-working connections, as she is looking for more out on the racetrack. Her trainer is more than happy to oblige.
"She still has the Matron left at Dover Downs on November 14," McIntosh said. "After that, I will give her a well-deserved rest."
That rest will be key, because McIntosh has informed Trot Insider that Sunny Dee will be back on the track in 2020.
"I plan on racing her next year," McIntosh said. "She's made $560,000 this year and I'm very happy with her!"
Sunny Dee, who won her first eight races of the season, is owned by her breeders, Robert McIntosh Stables Inc. (of Windsor, Ont.), CSX Stables (Liberty Center, Ohio), Al McIntosh Holdings Inc. (Leamington, Ont.).