Published:
November 1, 2018 10:56 pm EDT
Mario Baillargeon knows a winner when he sees one. He has driven 7,718 of them over the past four decades on North America's top harness racing circuits.
Now, the 61-year-old horseman is pivoting his career to join forces with the award-winning fractional ownership phenom TheStable.ca.
Baillargeon joins fellow trainers Harry Poulton, Jason McGinnis and Kevin McMaster in conditioning the operation's 121 horses based out of Tomiko Training Centre in Campbellville, Ont. He'll be part of the team leading the 2019 campaigns of the operation's Ontario-sired freshmen and sophomores.
The Quebec native, now living in Acton, Ont., has driven horses to career purse earnings of $97 million. He and his brother Ben began grooming and training horses as youngsters under the watchful eye of their father Gaetan.
"I enjoy working with the young horses," said Baillargeon. "I like the challenge of developing them and the reward of seeing them start their careers and TheStable.ca is the best place to do that right now," he said. "This is an exciting opportunity for me."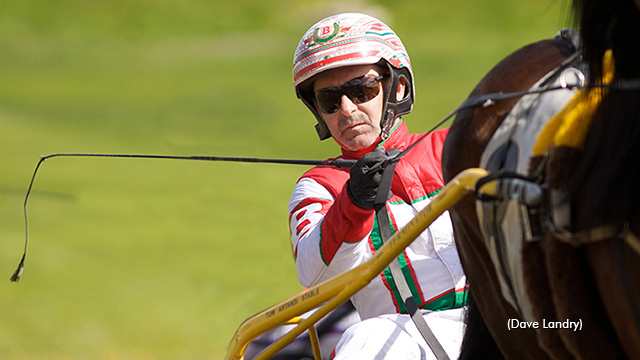 John Campbell has admired and competed alongside Baillargeon for 40 years. "Mario has made his mark as a driver with a great set of hands. But specifically, he's a great horseman. I'm sure his brother (trainer) Ben has found his feedback about the horses Mario has driven for him quite invaluable over the years. He has a natural aptitude around a horse. He understands everything," says Campbell.
"The Baillargeon name is synonymous with great Canadian harness racing, and we're lucky to have Mario joining TheStable.ca," said Anthony MacDonald, co-founder and President of TheStable.ca. "Mario's depth of knowledge and horsemanship can only bolster our growing operation."
"This is a lifestyle shift for me," says Baillargeon, "and one that I'm really enjoying." Baillargeon was among the leading drivers in California, Chicago, Detroit and Florida in the '80s and was one of Quebec's top reinsmen throughout the '90s before relocating to Ontario in 1999.
Clocking more than 52,000 races since he first started driving at 19, Baillargeon is embracing the change. While he's still active on the WEG circuit where he has been a top driver for two decades, the opportunity to develop youngsters with TheStable.ca is affording him other opportunities away from the barn.
"I'm very happy to be available many nights to watch my seven-year-old son play AA hockey, and to take my little girl to dance lessons. I never had that time with my older kids; I was driving horses seven days a week, so I missed that with them. Being part of TheStable.ca is still keeping me busy, but in a different way."
Now in its third year, TheStable.ca is a revolutionary fractional racehorse ownership operation based in Guelph, Ont. It boasts 121 Standardbred horses owned by nearly 600 people from 10 countries worldwide. The innovative and engaging model allows clients to purchase as little as one percent of a horse, making the thrill of harness racing and racehorse ownership easy, accessible and affordable.
TheStable.ca will be showcasing many of its 52 yearlings in a drone broadcast on November 3 at 8:00 a.m. EST before heading to the Harrisburg Sale in Pennsylvania to shop for the final additions to its roster. Videos featuring commentaries and footage of the prospects will be shared throughout sale week. Visit thestable.ca to watch streaming video of Saturday's drone broadcast and to sign-up for the emails containing the Harrisburg Sale videos.
(with files from The Stable)