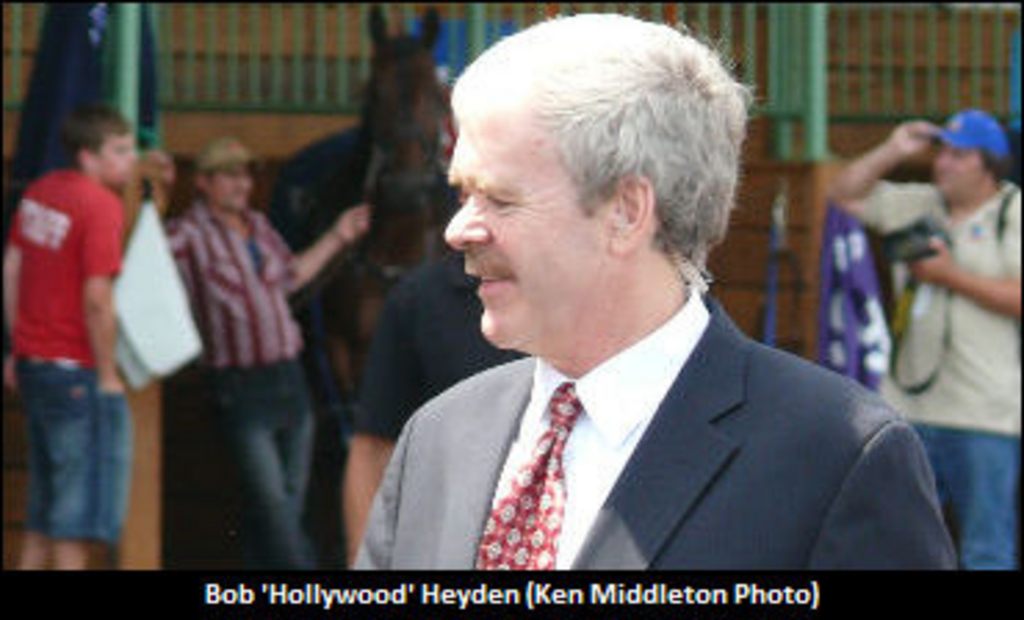 Published:
October 4, 2010 04:49 pm EDT
The harness racing industry is just days away from the rich finals of the prestigious Breeders Crown. With much on the line and focus aplenty, one thing is for sure: Meadowlands Racetrack resident statistician Bob 'Hollywood' Heyden has crunched the 'Crown' six ways from Tuesday
.
Heyden has analyzed many of the divisions which will be decided Saturday, October 9 at Pennsylvania's Pocono Downs.
Let's start with Heyden's look at both the Breeders Crown Open Pace and the Breeders Crown Open Mare Pace.
Breeders Crown Open Pace
The fastest-ever Breeders Crown race came in this division last year (1:47, Won The West).
This race has gone in sub-1:50 fashion 10 times; has gone in sub-1:49 seven times, and twice under 1:48.
Driver Brian Sears has won three of the last five editions of this race.
Driver George Brennan has never won the final of this division.
Mister Big last year paced in 1:47.3 and did not get a cheque (he finished sixth).
Driver John Campbell has finished on the board 10 times in this division (3-3-4).
Art Official posted a 1:47 mark at three, and paced in 1:47.1 in this race at age four.
Shadow Play was the 3-2 post-time choice last year.
Sire Western Hanover swept the older divisions last year and set records in both (Hana Hanover won the mares' event last year in 1:48.4).
Shark Gesture was fifth last year, but will try and join Wesgate Crown as the only two Breeders Crown winners four years apart (Wesgate Crown in 1993 and then in 1997).
Boulder Creek and Red Bow Tie won this back to back. In Boulder Creek's 1:48.1 win in 2004 it marked the final career start of favorite Four Starzzz Shark. Red Bow Tie doubled up via the supplemental route. The first supplement to turn a profit in the Breeders Crown? Riyadh (1994, he finished second). He was the 11th supplement in the series.
fifty-nine of the 75 horses on the board in this division either had $1 million in purse earnings or would go on to win over $1 million in their careers.
Breeders Crown Open Mare Pace
Darlins Delight won $3,024,304 in her career without winning the Breeders Crown in any year.
Hana Hanover won in a division's best 1:48.4 last year at 13-1.
This race has gone in sub-1:50 fashion five times.
Last year the top seven mares in this division were all timed in sub-1:50.
John Campbell is the last driver to win this race back to back. He has done it three times in a row (1996-1998 with Shes A Great Lady, Extreme Velocity and Jays Table -- Jays Table was the first mare in the history of harness racing to win any race in under 1:50 ).
In 2002, Linda Toscano became the first female trainer to win a Breeders Crown (Molly Can Do It).
Bunny Lake is the last US Horse of the Year to compete in this race (2003-2004).
'Down Under' mares have been on the board in three of the last eight editions (2007, Double Dream N, finished second; 2006, Easton Alliance N, finished third; 2002, Tupelo Rose N, finished third).
Shady Daisy won this race in both 1992 and 1994 and retired as the richest female pacer of all time.
Trainer Ross Croghan had three finalists in 2009.