Published:
October 27, 2018 11:07 pm EDT
It was one of those 'no doubt about it' scores for Mcwicked, who steamrolled over the sport's top older pacing horses in the $430,000 Breeders Crown Open Pace for the duo of driver Brian Sears and trainer Casie Coleman.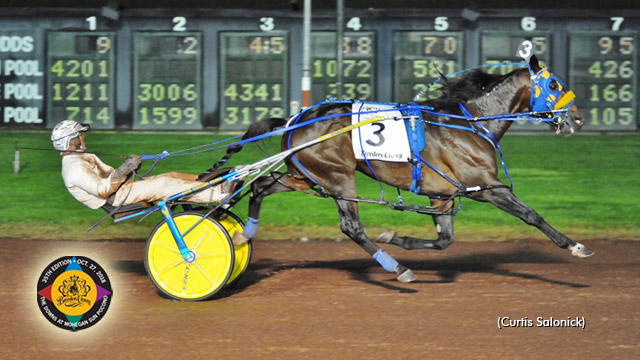 Mcwicked got away fourth in the early going while Filibuster Hanover hustled out from the rail to take the field to the opening quarter in :26.1. Lazarus N got away third, but he was on the move as the field passed the grandstand for the first time. Lazarus N cleared easily and had the group chasing him to the half in :55.2.
Mcwicked started his first-over rally on the way to the half, and he quickly got right up in the grill of Lazarus N as the field reached the mid-way point of the backstretch. Mcwicked easily muscled past Lazarus N and opened up a big lead at the three-quarter pole in 1:22.2. A :27.1 final frame sealed the deal for Mcwicked, who drew clear to win easily over Filibuster Hanover in 1:49.3. Donttellmeagain nabbed the third prize.
"He's real easy to drive and he does everything you want. It's great to have the opportunity to drive such nice horses," said Sears, who won three Breeders Crown races Saturday night.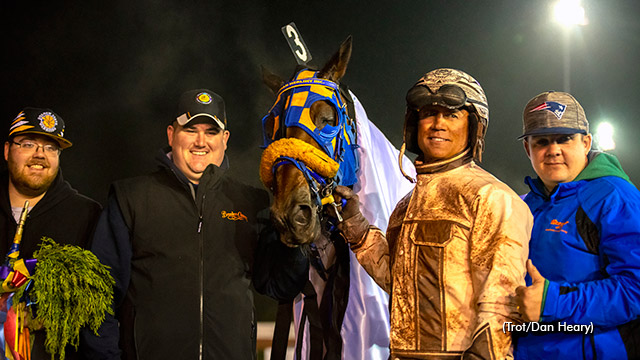 Owned by Ed James' S S G Stables of North Boston, NY, the seven-year-old son of Mcardle-Western Sahara picked up his 10th win of the year from 17 trips to the track. The 32-time winner boosted his lifetime bankroll to $3,868,195 with the victory.
"I always think he's gonna be good, but to think he is going to do what he did this year... I think he is better now than he was at three," explained trainer Casie Coleman. "He is a big team effort no doubt. I hope he is going to race next year, but that is not my call. It is up to Mr. James (owner Ed James of the SSG Stables.) I think he will be at stud, but I hope he will race, our team would really like that."
The Open Pace was one of 12 lucrative finals on a star-studded 2018 Breeders Crown night at Pocono featuring most of harness racing's top participants. Read about the rest of the stakes action in the 2018 Breeders Crown News Centre.
(with quotes from Breeders Crown)