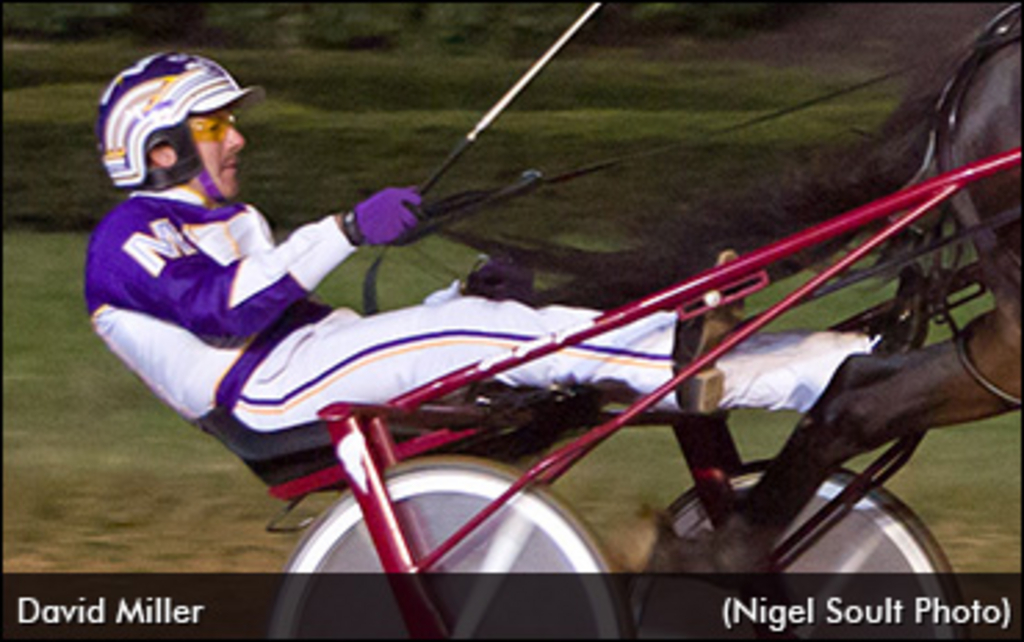 Published:
October 23, 2014 09:17 pm EDT
Yonkers Raceway's stakes-stuffed Saturday night program has all the required-by-law ingredients.
There's the more than $1.5 million in purses for the five features, a $20,000 guaranteed all-stakes-race Pick 5 pool - and the obligatory free t-shirt.
First post for the baker's-dozen buffet is 7:10 p.m., and a gentleman who figures to have say in the soiree is one David Miller.
The Harness Hall of Famer and winner of more than 11,100 races and $185 million in purses, has drives in four of the five events. Toward that end, he offered the following insights:
Race 5 – $500,000 YONKERS TROT
Resolve (Post 5) —"I've never driven him before. I spoke with Timmy (Tetrick, who drove him last week but opted for Don Dorado here) a bit last week, but with (elimination winners) Gural Hanover and Nuncio drawing inside (Posts 1 and 2), we're going to have a few breaks."
Race 6 – $500,000 MESSENGER STAKES
Mcwicked (Post 4) — "Just a very pleasant horse to get along with. He's held his form for just about the entire year, though I thought he was a bit flat at Delaware. The last couple of weeks (a "Messenger prep" and last week's nine-to-get-rid-of-one elimination), the plan was just to race him conservatively get him ready for this race. I was very happy with his race last week (closing stoutly for third in a paceless event) and I expect him to race very well (Saturday). He's coming into it in good shape."
Race 8 — $124,590 LADY MAUD
Fancy Desire (Post 5) — "I've never driven here before, either, but I've seen enough of her in Pennsylvania. I have driven for (trainer) Kevin (Carr) quite a bit, and I know she has talent. She won the Lynch (Pocono) and beat some good fillies. I'm not surprised George (Brennan, who drove both elim winners) stayed with Act Now (Post 2), but I think that mine has a shot."
Race 9 — $250,000 INTERNATIONAL TROT PREVIEW (1-¼ miles)
Bee A Magician (Post 2) — "Again, she's another I've never driven before, and I was so happy to get a chance (Miller is her first driver not named Brian Sears or Rick Zeron). I love the draw, because I'm not sure how much early movement there's going to be and she should be close. Sure, the added distance is a concern with a mare going against older males, but not as much on a half as it would be on a big track for her."
Please be advised that program pages for Saturday's Pick 5 (50-cent base) wager are now available for perusal at www.yonkersraceway.com.
(Yonkers Raceway)