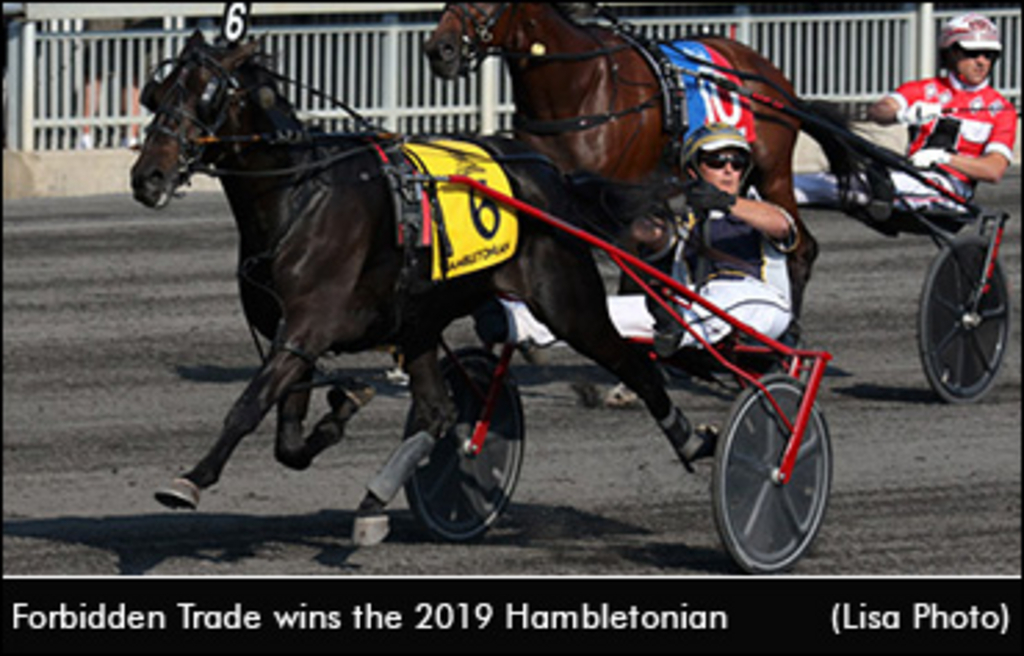 Published:
October 22, 2021 11:27 am EDT

Two of the top contenders for next weekend's Breeders Crown Open events logged final prep miles for those lucrative stakes titles during qualifying action on Friday (Oct. 22) at The Meadowlands.
Allywag Hanover has a stranglehold on the older pacing division title at the moment and a Breeders Crown would both clinch the division and add to his case for U.S. Horse of the Year consideration. With regular pilot Todd McCarthy at the controls, Allywag Hanover paced on his own to a 1:49.1 wire-to-wire mile with divisional rival Catch The Fire (Scott Zeron) a length and a half back.
A son of Captaintreacherous-Anderosa Hanover, Allywag Hanover is trained by Brett Pelling for the Allywag Stable of Wellsville, Penn. The four-year-old comes into the Breeders Crown with seven wins in his last nine starts and a five-race win streak. The most recent performance for the millionaire was his best, a world record 1:46.4 score in winning the Allerage at the Red Mile.
The final dash of the morning featured a compact field of three older trotters slated for action next weekend — trotting mares Hypnotic AM and Weslynn Quest, and trotting horse Forbidden Trade. Bob McClure positioned Forbidden Trade in third as Hypnotic AM (Brian Sears) trotted out panels of :28.4, :56.4 and 1:24.1. Hypnotic AM was up by three lengths at the head of the lane, but Forbidden Trade made a late bid in the final eighth (the only time he was asked for any serious speed) and managed to pick off Hypnotic AM by a nose in 1:53.
Trained by Luc Blais for Determination, Forbidden Trade (Kadabra - Pure Ivory) comes into the 2021 Breeders Crown having finished no worse than third (2-2-1) in his last five starts. The 2019 Horse of the Year in Canada is on the cusp of double millionaire status with $1,943,032 in career earnings.
The connections of Allywag Hanover, Catch The Fire, Hypnotic AM, Weslynn Quest all received and accepted byes to race in next week's Breeders Crown finals. The Open Trot drew 11, so all entrants — including Forbidden Trade — advanced automatically.
To view the results from Friday's qualifying session, click the following link: Friday Results - Meadowlands Racetrack (Qualifiers).