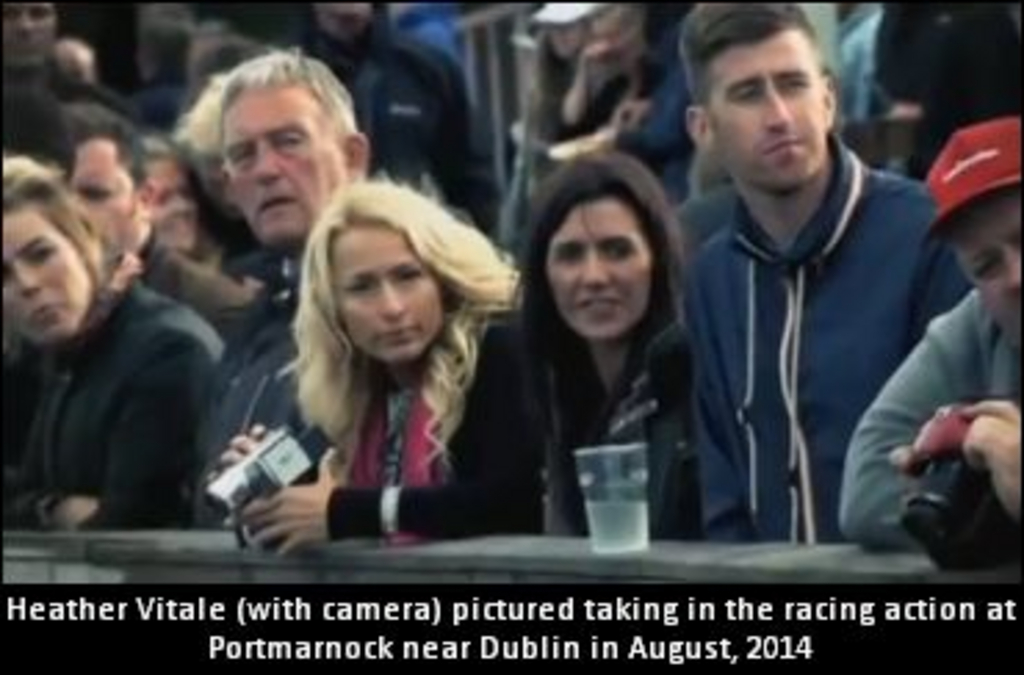 Published:
October 22, 2014 01:00 pm EDT

Heather Vitale is well known in North American harness racing for her energetic promotion of Standardbred racing and her weekly 'Post Time' show that promotes harness racing at Dover Downs, Harrington Raceway and Ocean Downs. Vitale made the trek to Ireland this past summer and has shed some light on the sulky sport on the island.
Vitale visited Portmarnock Raceway near Dublin to take in the Ladbroke's Vincent Delaney Memorial Series Final for two-year-old pacers. This year marked the third edition of the stakes event which is now the richest Standardbred stakes event ever in the United Kingdom and Ireland with a purse of €28,500
In her segment, Vitale explained some of the subtle differences between racing in North America and Ireland, most notably the nature of the post position draws, race distances, track width, th size of the starting gate, winner's circle celebrations, wagering systems and the official timing of the races.
Vitale visited the track along with Hall of Fame driver Wally Hennessey, New Zealand Hall of Famer Anthony Butt, racing publicist Steve Wolf and Hall of Fame announcer Roger Huston.
Eliminations for the Delaney Memorial took place on the Saturday and the final took place on the Sunday. Wally Hennessey finished fourth in the final, but raced well while aboard one of two fillies in the seven-horse field.
Titanium, driven by Vicky Gill, won the final in 2:01.7. It was the second year in a row that Gill has won the final.
(With files from 'Post Time')