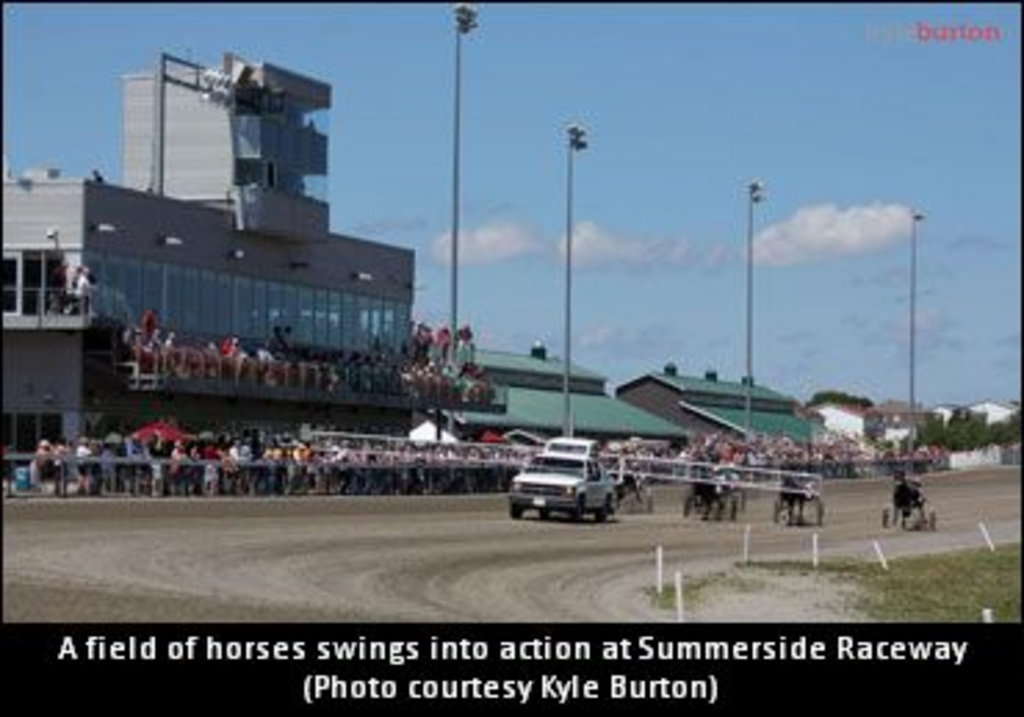 Published:
October 21, 2018 04:40 pm EDT
From the moment the wings folded on the starting gate it was all open road for Mando Fun, as he guarded the rail and was on top the entire mile in the featured event Sunday afternoon (Oct. 21) at Red Shores' Summerside Raceway.
Dale Spence was in the bike for the crowning moment of his three-win afternoon at the Prince County oval.
After starting from Post 1 in the card's $2,200 top-class dash, Mando Fun was sent to the lead and laid down brisk fractions of :27.2, :57 and 1:27 while keeping race favourite Machinthesand (driven by Ken Murphy) completely out of the picture.
Mando Fun closed the mile out in 1:57 and won by four open lengths over Machinthesand. Pictonian Storm (Austin Sorrie) finished third.
Mando Fun is co-owned and trained by Paul Biggar of Tyne Valley along with co-owner Donald Callbeck of Kensington, P.E.I.
Spence made other visits to the winner's circle with JDs Double Dose in 1:59.2 from his own Tyne Valley stable and with Goodmorning Ky in 2:00.1 for trainer Frank Banks of Summerside, P.E.I.
JJ Powerball took the overland route as he captured the $1,800 back-up class for rookie trainer-driver Austin Sorrie of Montague, who co-owns the colt with Tammy Collings of Hazel Brook, P.E.I. The three-year-old son of Image Of Dawn stopped the clock in 1:58.4 as he put himself over $30,000 in career earnings with the victory. Second went to Woodmere Ideal Art (Jason Hughes) while Coasttocoastshark (Spence) was third.
Live racing will continue on P.E.I. this coming week, as Red Shores' Charlottetown Driving Park will be hosting live racing on Thursday evening and Saturday afternoon. Red Shores Summerside will host its final program of the season next Sunday (Oct. 28) afternoon.
For more information, head to redshores.ca.
To view the harness racing results for Sunday at Summerside, click the following link: Sunday Results – Summerside Raceway.
(Red Shores)