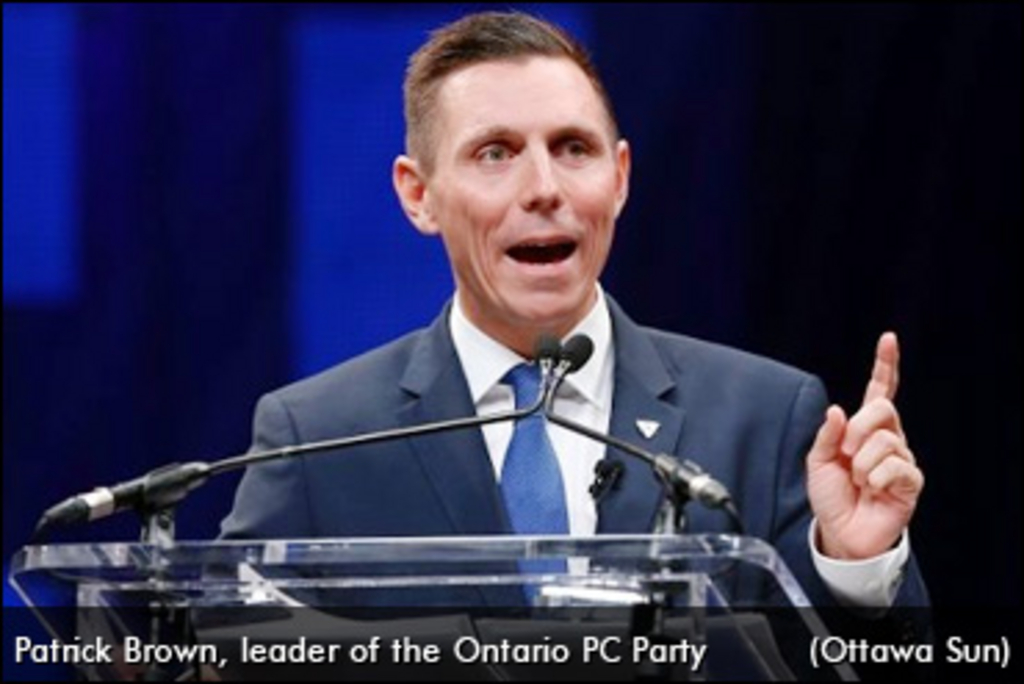 Published:
October 18, 2017 07:05 pm EDT
Ontario PC Party leader Patrick Brown has commented on the documents filed in the Standardbred breeders lawsuit against the province of Ontario and the OLG that planned for the "collapse" of the horse racing industry with the decision to end the slots-at-racetracks partnership.
Brown was a guest on Newstalk 1010 on Wednesday (October 18) discussing the civil lawsuit against the Province and the OLG. He referenced a specific email from John Wilkinson sent to Dave Gene, at the time Chief of Staff for then Premier Dalton McGuinty. The quotes Brown refers to are as follows:
"We met with mckinsey, hired by finance. They confirmed under their wildly optimistic best case scenario (ie no collapse of the industry), we are look at 13,000 job losses and 16,000 euthanized horses between sep 4 and dec 31. Collapse (which we think is what will actually happen) is 23,000 job losses and 27,000 dead horses. The lawsuits coming our will add up to $500 million and you will be lucky to settle for $250 million."
"I will lay out the plan b and timelines we need to avoid the consequences of plan a (fiscal, legal and political) and give us an advantage in the byelections by wedging both tim [Hudak] and andrea [Horwath]."
"The fact that you've got a Liberal cabinet minister saying there will be 23,000 jobs lost and 27,000 dead horses for political gain?," remarked Brown to Newstalk 1010's John Moore. "I just don't think a government should be so callous with job losses and dead animals. And for that reason, I have to say these court documents are quite explosive."
Examinations have begun in the lawsuit launched by a group of Standardbred breeders against the Government of Ontario, and the Ontario Lottery and Gaming Corporation. Rod Phillips, former CEO of OLG, and Josh Cogan, a staffer at the Ministry of Finance, have already been examined, with more examinations to be scheduled this month.
"This industry was crucial to so many people in Ontario. Now it's been destroyed by the Liberals. But the fact they did it for political purposes, and again with the implication of thousands of horses killed and thousands of jobs lost is devastating," said Brown in an article on saultonline.com. "It's tragic plain and simple. This government pursued a devastating agenda for purely political gain. They are only in it for themselves and Liberal insiders."