Published:
October 17, 2022 11:00 am EDT
The 2022 National Driving Championship (NDC) is inching closer and the field of eight drivers who will compete for the chance to represent Canada is set. Each of the drivers were top performers in their regional event and will compete against the top drivers from across Canada. Trot Insider spoke with each of the contenders about a variety of topics leading up to the big event.    
The next driver to chat with Trot Insider about the upcoming NDC this November at Century Mile is Pascal Berube. He earned his spot in the NDC by his performance during the Quebec/Eastern Ontario Regional Championship that took place at Hippodrome 3R in the summer.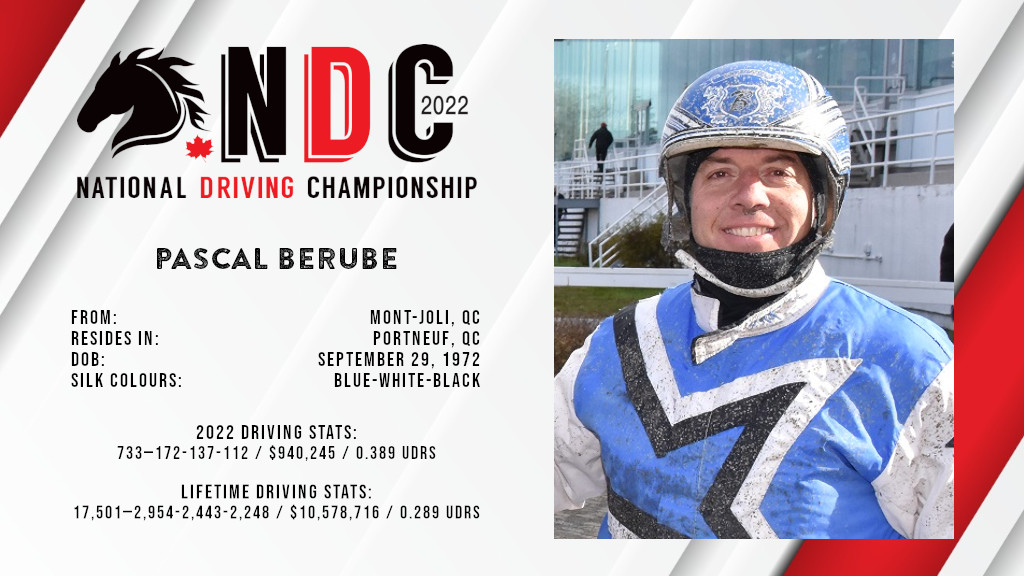 ​
*All stats as of Oct. 17, 2022.
Berube has never represented Canada but is looking forward to the opportunity for the chance to represent his country at the World Driving Championship in Europe next year. He has never raced at Century Mile before and the size of the track will also be a new experience.
"I'm really excited about it. I've never been [to Century Mile]," Berube told Trot Insider. "I'm excited to race on a one-mile track. It will be the first time I will get to race on a track that size. I usually race on half-mile and five-eighths tracks. I've raced a little bit on seven-eighths but not often. It will be a real learning experience."
Berube usually races at tracks located in the province of Quebec and Eastern Ontario. He's been jumping back and forth between Hippodrome 3R and Rideau Carleton Raceway this year. Berube has spent some time racing in Southern Ontario so a couple of the other competitors in the NDC are not new faces to him. However, there are some guys on the list that Berube has not faced.
"I've already driven against the two guys from Toronto. But it's exciting to race against four new drivers that I've never driven against."
The other seven competitors are Gilles Barrieau (Atlantic Canada), Marc Campbell (Atlantic Canada), Doug McNair (Ontario), Louis-Philippe Roy (Ontario), Samuel Fillion (Quebec / Eastern Ontario), Mike Hennessy (Western Canada) and Rod Therres (Western Canada).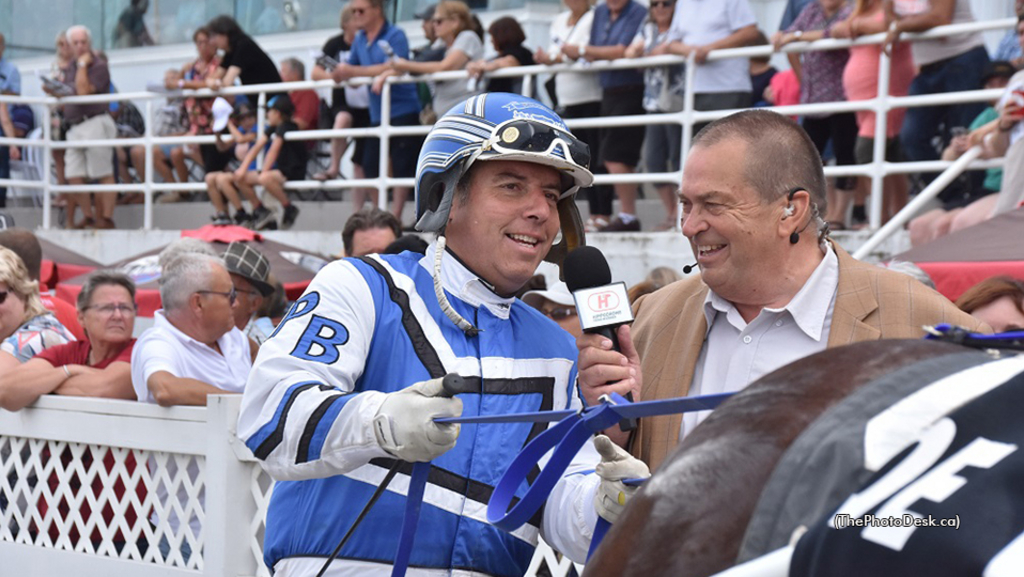 ​
Images of Edmonton last November made international news when the Men's National Soccer Team played host to Mexico at Commonwealth Stadium.  Canadian players were playing in the big mounds of snow while the hometown crowd was cheering after Canada's Cyle Larin scored the second and game-winning goal that helped Canada earn a spot in the 2022 FIFA World Cup. We could see very similar weather this upcoming November at Century Mile when they host the NDC. However, Berube is not worried about the weather, but instead looks at it as a positive.
"I love the winter," he said. "So, I am excited because I get to race in the winter."
Berube is having a great year in the sulky with more than 170 wins so far. He has eclipsed the $900,000 mark in seasonal earnings for the first time in his career, on pace for his first million-dollar season, and sports a UDRS of 0.392. He's earned more than 200 victories in a single season twice in his career, in 2003 and 2005, and is approaching the 3,000 career-win milestone.
Berube has participated in big regional events and he had the opportunity to drive in the Gold Cup and Saucer this past August. He teamed up with Major Hill and the tandem finished fifth. Berube returned to Quebec/Eastern Ontario and you will most likely be able to find him preparing for the NDC at Rideau Carleton Raceway and Hippodrome 3R, where he will be looking to wrap up his third straight driving title at his home track.
To read more about Pascal Berube, check out his feature in the October issue of TROT Magazine at one of the following links:
(A Trot Insider exclusive by Trey Colbeck)