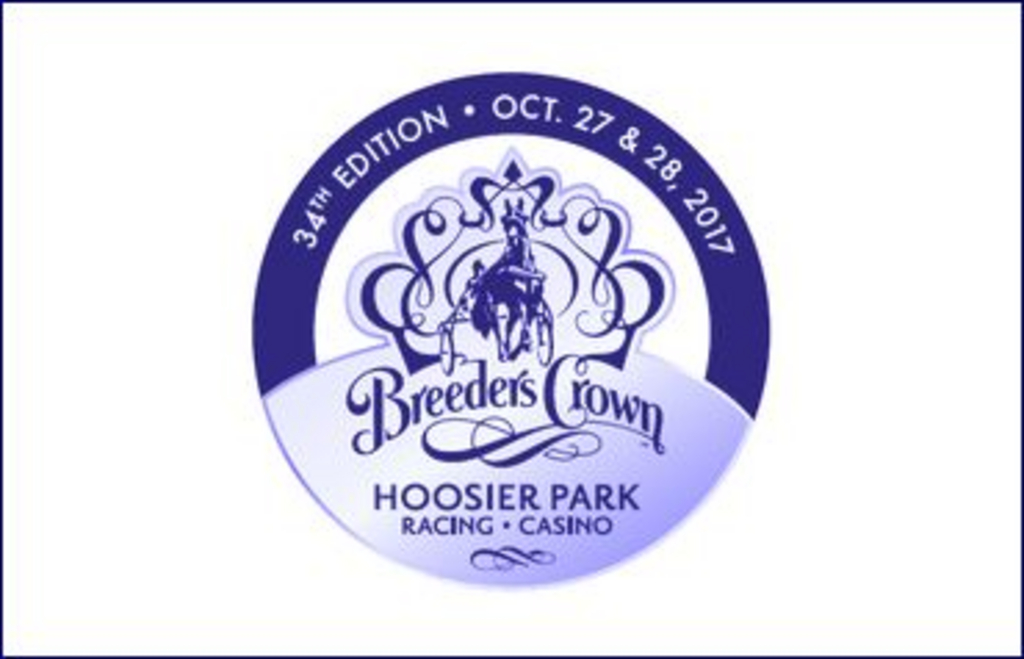 Published:
October 17, 2017 01:32 pm EDT
The Breeders Crown events at Hoosier Park Racing & Casino have attracted 166 entries for the $6 million championship finals on Friday, October 27, and Saturday, October 28.
Eliminations will be needed in every division with the exception of the $250,000 Mare Trot, which drew just five mares – defending Breeders Crown champion Hannelore Hanover opted in against the males in the $526,250 Open Trot.
The $250,000 Mare Trot with five entered will go straight to the final on Friday, October 27. They are in alphabetical order: Caprice Hill, Emoticon Hanover, Flowers N Songs, Pasithea Face S and Pink Pistol.
An even split of the Breeders Crown events along gender lines means that eight distaff eliminations will take place Friday, October 20, and 14 eliminations for the males on Saturday, October 21.
Eliminations split at 12 entries. Due to there not being any trailers allowed in eliminations, if 11 horses enter, two receive byes and there will be a single elimination to 'qualify' the remaining eight horses for the final.
Hoosier Park scores nine across the starting gate and will have a trailer as the 10 horse in all finals.
Elimination winners, in an order determined by lot, will draw for post positions number one (#1) through five (#5) in the final. All other finalists, including 'bye horses,' will be placed in an open draw for the remaining post positions.
Elimination fields with bye horses will be announced when finalized.
All two-year-old finals will be raced for a purse of $600,000, which is the richest purse offered for that age group in the U.S.
Post time is 6:30 p.m. (EDT) for Breeders Crown elimination nights, and 6:00 p.m. (EDT) for the finals.
There is a 24-hour retention barn for all eliminations and finals.
Hoosier Park, a seven-eighths mile track that opened in Anderson, Ind., in 1994 and is now owned by Centaur Gaming, is the 31st racetrack to host the $6 million Breeders Crown, and the first new host track since The Downs at Mohegan Sun Pocono in 2010.
(Breeders Crown)