Published:
October 15, 2010 02:50 pm EDT
The Isle Casino Racing Pompano Park is pleased to welcome Jaynie Hernandez to the broadcast presentation team for the 2010-2011 racing season
.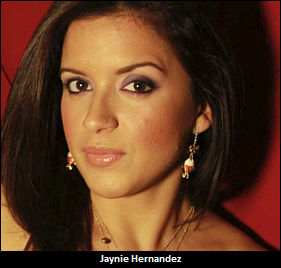 Jaynie holds an Associate's Degree in Broadcasting from the Art Institute of Ft. Lauderdale, where she achieved Honour Roll and Dean's List. She is currently studying Journalism and Mass Communication at Miami Dade College.
"We feel the addition of Jaynie as our trackside and roving reporter will enhance our outreach to our on-track patrons and certainly make our simulcast show more compelling for our followers off track," said the track's director of racing operations, John Yinger.
"Jaynie will bring a fresh perspective to our racing and an energetic spirit for our younger and newer customers, which we think will add new fun and life to The Winter Capital of Harness Racing."
Jaynie has completed three internships at prominent South Florida radio stations, including Y-100, Mega 94.9 and 93.9 Miami. In addition to a TV internship at the studios of Telemundo, away from her studies Jaynie is a devoted dancer in the styles of salsa, flamenco, tango, hip-hop and jazz.
"This is a tremendous opportunity for me," said Hernandez. "As a newcomer I find harness racing so appealing with the horses, the colour, the speed and the close finishes all so exciting. My reports will be aimed at combining the information of the racing experience with a sense of fun to my own age group and to everyone watching in the great climate we enjoy here at The Isle Casino Racing Pompano Park."
(Pompano)