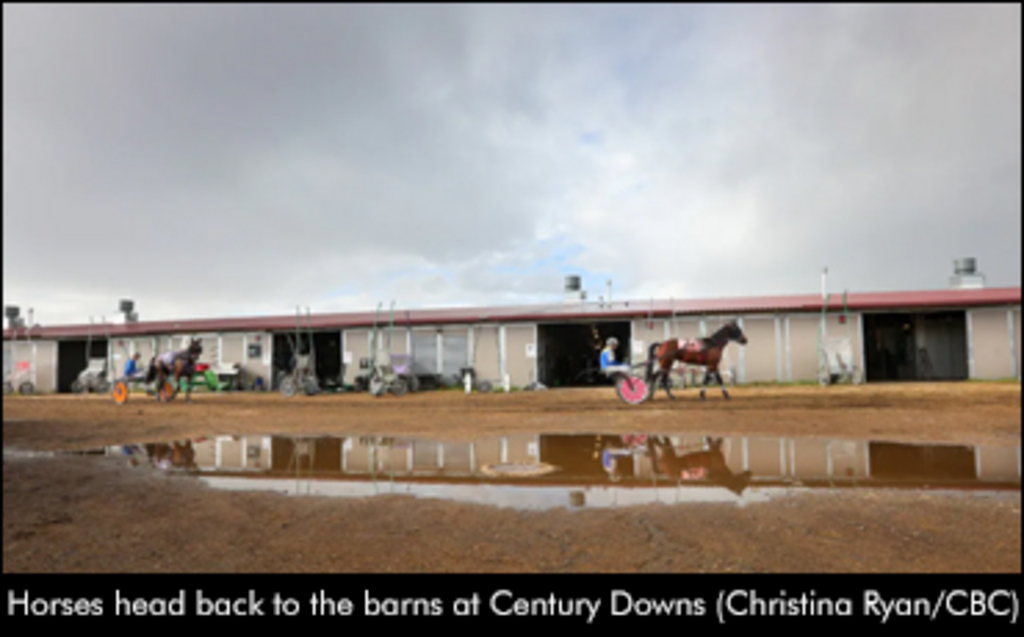 Published:
October 13, 2021 11:30 am EDT
"It's a lot of things [horse racing] but never boring. We are like postmen — rain or shine we race."
Fred Gillis, executive director for the Alberta Standardbred Horse Association (ASHA), summed up a typical race day for more than 7,000 people who work in the Alberta horse racing industry.
CBC News photojournalist Christina Ryan recently spent a race day at Century Downs, capturing both the on and off track action that make the wheels turn in the harness racing industry.
The article chronicles a September race day, highlights the various roles in the industry, and also touches on the effects of the COVID-19 pandemic and the success of the yearling sale.
To read the complete CBC News article with photos, click here.
(With files from CBC News)