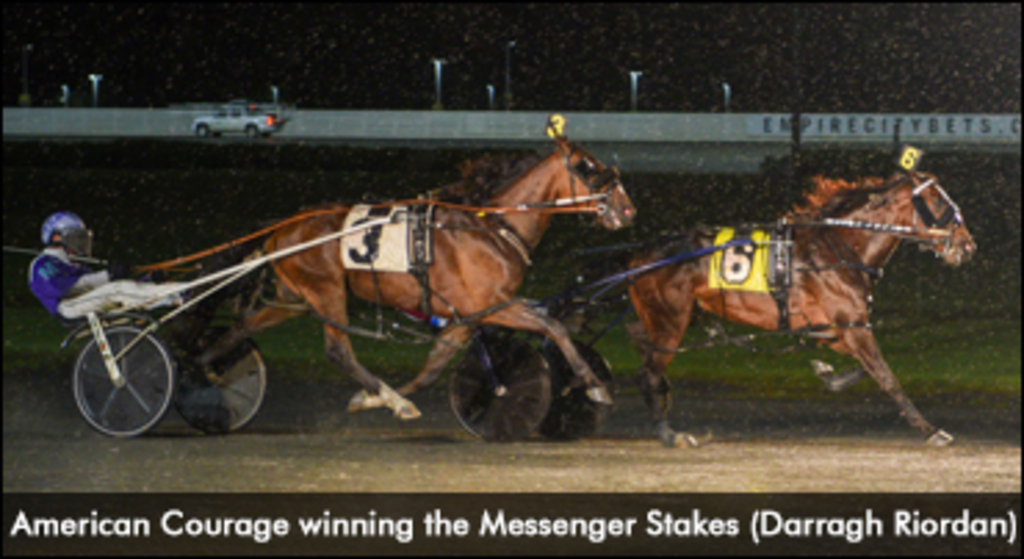 Published:
October 12, 2021 10:33 am EDT
The connections of American Courage have announced the Messenger Stakes champion has been sidelined for the remainder of the season.
"An MRI on American Courage's left front hoof found bruising on the toe of the coffin bone," trainer Travis Alexander reported via Twitter. "This will put him on the shelf for the remainder of 2021. We expect a full recovery and look forward to 2022."
American Courage last raced in the Little Brown Jug eliminations, finishing fifth, on September 23 at Delaware County Fairgrounds. He qualified at the beginning of October at The Red Mile, timed in 1:49.3.
After a near perfect freshman campaign in which he won seven of his eight races, American Courage earned five more wins from 11 sophomore starts to increase his earnings to $539,122. In addition to sweeping the elimination and final of the second leg of the Pacing Triple Crown, his victories this year included a 1:49.4 career-best effort at The Downs at Mohegan Sun Pocono and divisions of the Reynolds Stakes and New York Sires Stakes at Yonkers Raceway.
The homebred American Ideal-Nota Fool Bluechip colt is owned by Fiddlers Creek Stables L of Naples, Florida.