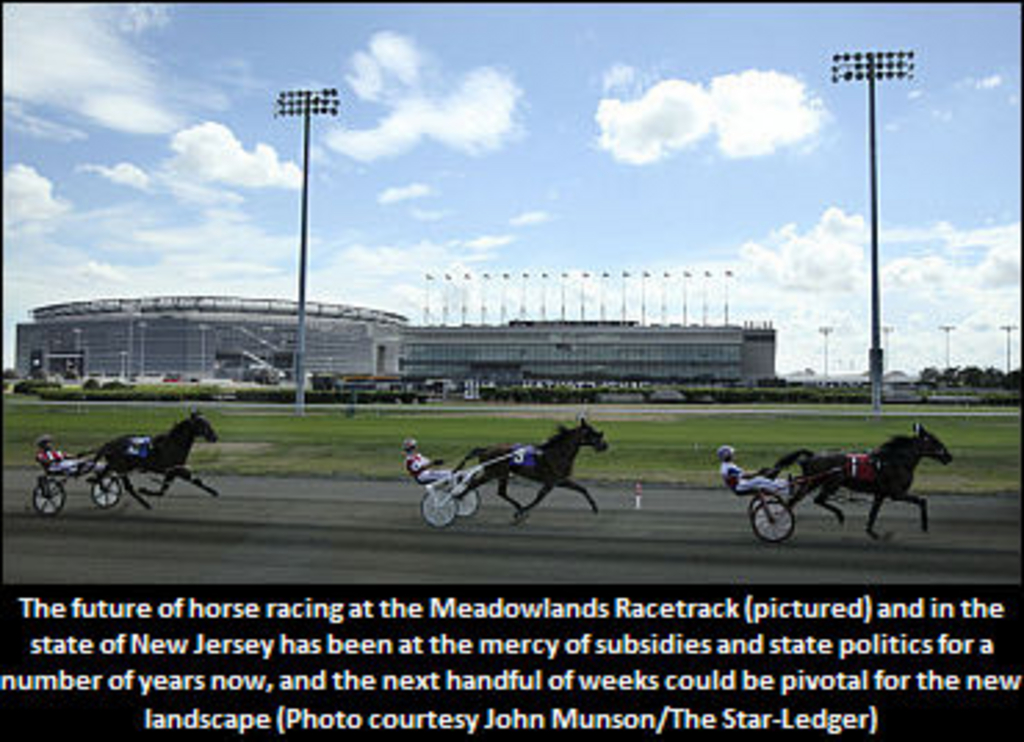 Published:
October 12, 2011 12:32 pm EDT
What does the future hold for the acres which make up Perretti Farms? Are more politicians agreeing that New Jersey's horse racing industry has to be supported? Will positive poll results lead to public support for sports wagering in the state?
It has been reported that the acres which make up Perretti Farms have been toured by two dozen groups of prospective buyers in the last two weeks. The groups represent interests which could see the sprawling grounds converted to an area to raise or board livestock, grow hay or create a hunting lodge or weekend retreat.
Another article has explained that there is a growing consensus among state politicians --- both Democrats and Republicans from both the north and the south --- that the inclusion of the state's horse racing industry in any type of legalized gaming expansion is necessary for legislation to be passed. Although this apparent consensus appears to be growing, Governor Chris Christie remains opposed to the subsidization of New Jersey horse racing. The report cites him as recently saying that he doesn't think the state should be burdened with an industry which can't support itself.
The third report shines the light on a recent poll which revealed that there is strong support for allowing legalized sports wagering at the state's casinos and racetracks. The same poll also conveyed that respondents are not in favour of giving Triple Five millions of dollars in tax breaks to get the previously-named Xanadu complex completed and open for business. In regard to the poll on the expanded gaming at the tracks and casinos, 52 per cent of those polled stated that they support the gaming expansion, while 31 per cent of respondents opposed it. The legalized sports betting item will be a question residents of the state will be asked to vote on as a ballot question on November 8, 2011.