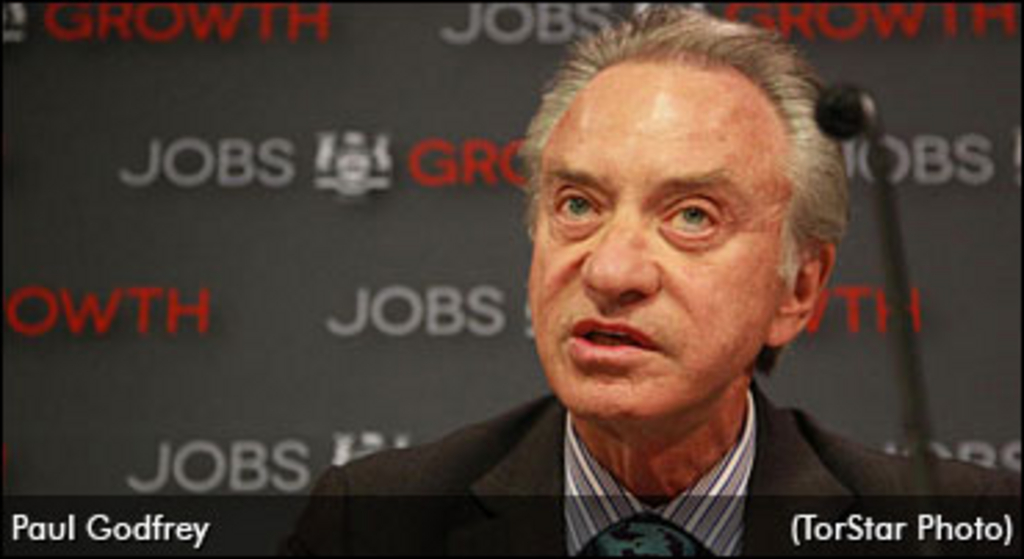 Published:
January 9, 2013 02:55 pm EST
OLG chairman Paul Godfrey found himself in hot water on Tuesday after making comments about not wanting a casino in his own backyard.
In an address to the business crowd at the National Club on Tuesday morning, Godfrey made the following statement as found in the National Post.
"You see the polls that are taken that ask people, 'Are you opposed to a casino in your neighbourhood?' like one newspaper did. And a lot of people say 'No not in my neighbourhood.' And I gotta tell you, I wouldn't want it in my neighbourhood, but at the same time you're not putting it in a residential area."
As a result Councillor Adam Vaughan issued a news release asking the OLG to reconsider placing a casino in downtown Toronto, home to "hundreds of thousands of people."
"These communities deserve not only to be recognized by your government and its appointees, but their rights and quality of life deserve the same consideration as Mr. Godfrey's neighbours and friends," noted Vaughan in an open letter to Finance Minister Dwight Duncan.
"Perhaps on the other hand, Mr. Godfrey is right. Residential neighbourhoods are not appropriate places for casinos and expanded gambling. If this is true, then please make sure no casino is built downtown.
"Either apologize for making such a stupid comment, or stand by the statement and strike downtown Toronto from the sites being considered for a casino," stated Vaughan.
The Post has disabled comments on their story linked above. Godfrey is the CEO of Postmedia, which owns the National Post.
Debate over a casino in Toronto heats up on Wednesday night with the first of five public meetings set for Toronto City Hall.