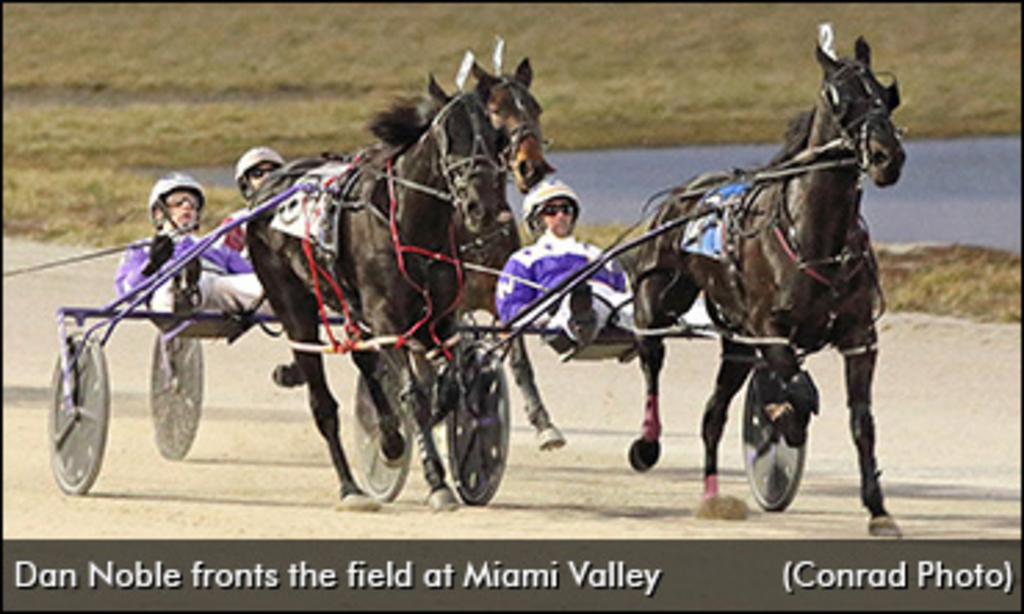 Published:
January 8, 2019 07:00 pm EST
Driver Dan Noble was neck and neck with Brett Miller atop the leaderboard for the majority of the 2019 North America Drivers Championship (NADC) on Tuesday at Miami Valley Raceway, bringing the competition down to the final leg.
While neither Noble nor Miller could capture the final leg, Noble's runner-up finish gave him enough points to forge ahead of Miller and capture the $10,000 grand prize.
Noble's 112 points accumulated over the eight-race competition were tops among the 10 talented drivers, with Miller mustering second place by virtue of his 100 points. Drew Monti (95 points) rounded out the top three. For finishing second, Miller took home a $5,000 consolation prize while Monti received a $3,000 prize.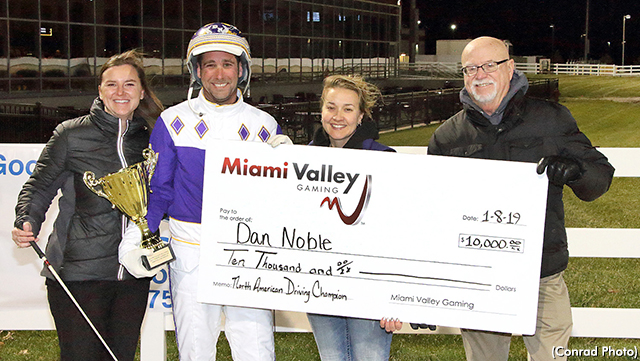 Noble is the first local reinsman to win the NADC at Miami Valley. The son of the late-great Ohio Hall Of Famer Chip Noble grew up about 25 miles from Miami Valley and is the fourth generation of Noble to occupy the same barn at the Xenia Fairgrounds over the years. A winner of 5,465 races, Noble lists a 1:47.4 career fastest mile behind Pet Rock, winning the prestigious Kaltenbach Award as the leading Ohio Sires Stakes driver of the year and his national dash championship as his most memorable highlights.
"Winning this championship, especially so close to home, ranks right up there with those other highlight moments though," said a jubilant Noble on his way back from the winner's circle presentation to the paddock.
The lone Canadian-based driver in the field was Embro, Ont.'s Travis Henry, who captured one leg and finished in the top three in three races to finish fourth overall with 87 points and claimed a $2,000 prize.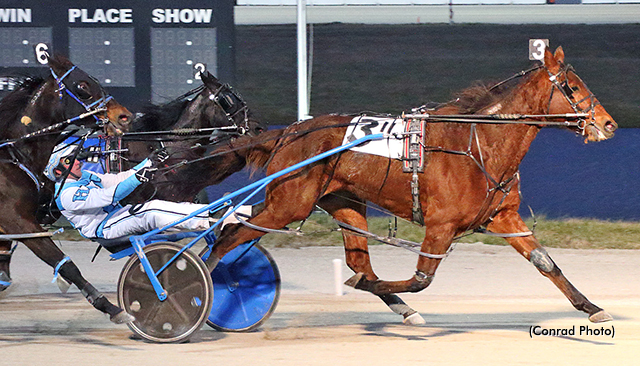 "It was a great learning experience and fun competition," Henry told Trot Insider after Tuesday's card. "I met some new people, things didn't go my way the first day with a questionable placing but I ended up getting lucky in the end with the draw.
"Overall it was a great experience and I would definitely do it again."
Rounding out the field were Randy Tharps (86 points; $1,500 prize), Dexter Dunn (85; $1,250), Jeremy Smith (76; $1,000), Joe Bongiorno (67; $750), Aaron Merriman (53; $500) and Anthony Napolitano (39).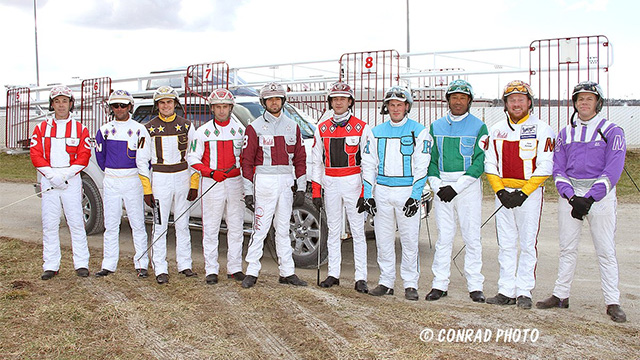 Points were awarded 30-20-14-11-9-7-5-3-1 for first through ninth place finishes.