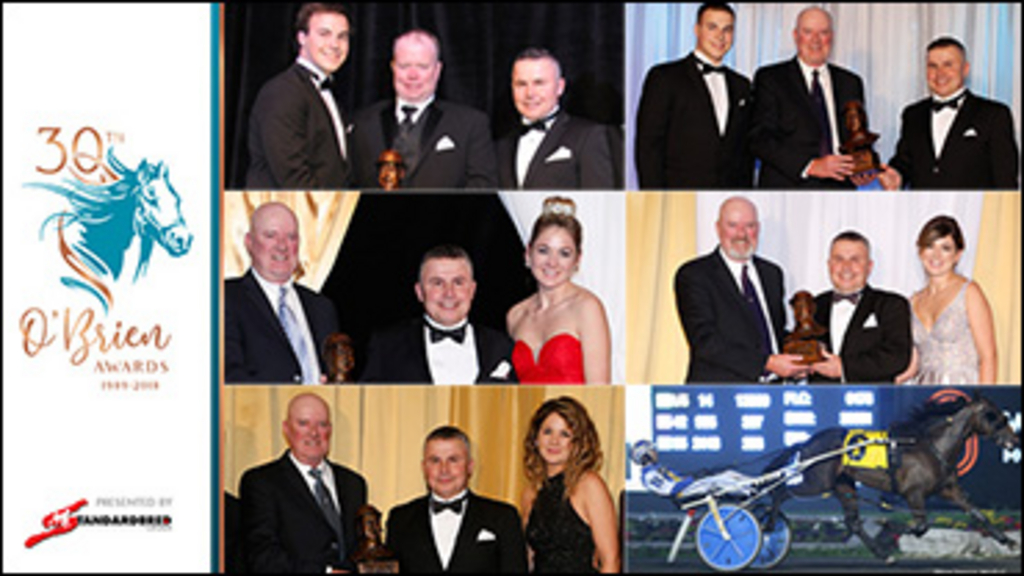 Published:
January 7, 2019 10:00 am EST
It's become a winter ritual for Richard Moreau -- trying on the same tuxedo to make sure it still fits before the annual O'Brien awards banquet.
He's certainly gotten his money's worth from the outfit.
Moreau, 54, has captured the O'Brien as Canada's outstanding trainer for five consecutive years, and the Quebec native is a finalist again for 2018, after totalling 315 wins and a career-high $4.6 million in earnings with the stable based at his 45-acre farm near Woodbine Mohawk Park.
"I'm a low-profile person and I don't feel I'm better than the others. Quantity is the difference; I'm fortunate enough to have a lot of horses to race. I train 60 and have an average of one horse a day moving in or out of the barn," said Moreau, who topped $2 million in purses for a ninth consecutive year and passed the $50-million mark in his career in 2018.
What made last year exceptional, Moreau said, is that his blue-collar stable had its first "star," three-year-old pacer Jimmy Freight (also an O'Brien award finalist in 2018), sent to him by owner Adriano Sorella after a productive two-year-old campaign overseen by trainers Tony Alagna and Anthony Beaton.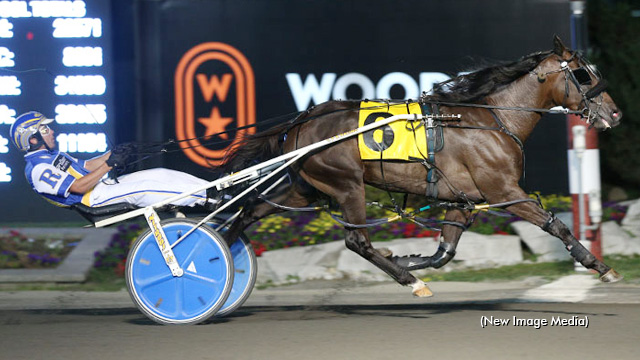 Racing for Moreau in Canada and Andrew Harris in the U.S., Jimmy Freight won 11 races, finished in the top three in 20 of 21 starts and accumulated $834,439 in earnings while taking a mark at Mohawk of 1:48.3. In his only off-the-board finish, he was fourth as a supplementary entry in the Meadowlands Pace.
The hard-trying son of Sportswriter was a perfect 5-for-5 in Ontario Sires Stakes events in 2018, including the $225,000 Super Final at Mohawk, and also had six-figure paydays from runner-up finishes in the $500,000 Messenger Pace at Yonkers (won by Stay Hungry) and the $400,000 Milstein at Northfield Park (captured by Thingbig Dreambig).
Moreau said he'd never trained a horse before for Sorella and didn't really know what to expect from Jimmy Freight. "He'd been top three (in the OSS) at two, so he was good, but how good? Well, he showed us. He proved himself."
Moreau said he doesn't know what the plans are for the horse in 2019.
For now, he's enjoying his annual winter getaway before returning to the daily challenge of overseeing a large, high-turnover stable.
The best part of the O'Brien recognition, he said, is that it validates a career choice that wasn't obvious.
"My dad was a banker and I'll always remember how disappointed my parents were when I quit finance for the horses when I was young. But it's turned out really well for a guy who used to take the bus to get to the racetrack. It's a lot of work, you need a team and perseverance, but it`s what I love."
Standardbred Canada will present the 30th edition of the O'Brien Awards on Saturday, February 2, 2019 at the Hilton Mississauga/Meadowvale Hotel. Tickets and program ads are now on sale and can be purchased by contacting the Member & Stakeholder Relations Department at 905-858-3060. Tickets are $200 each (includes HST) and include a cocktail reception, gourmet dinner, wine, and complimentary portrait.
Program ads for the souvenir program are $600 (plus HST). The deadline to reserve space in the program is Wednesday, January 9.
(A Trot Insider Exclusive by Paul Delean)