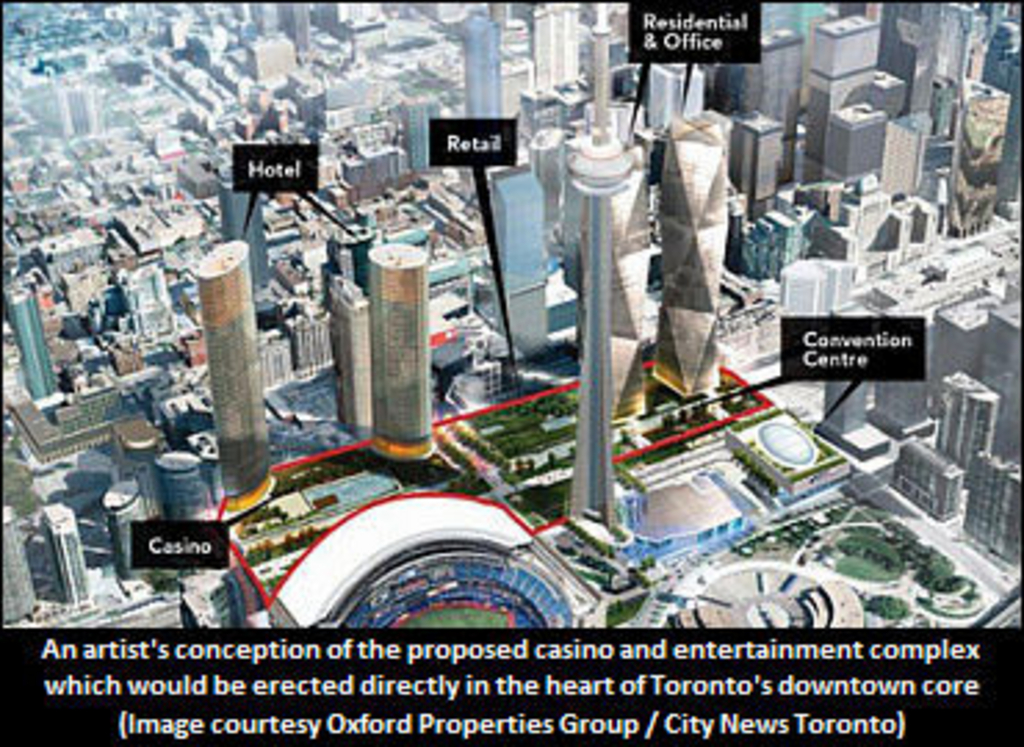 Published:
January 6, 2013 07:33 pm EST
While earlier reports delivered to Toronto City Council estimated that a casino could be worth close to $168 million to the city, officials from the Ontario Lottery and Gaming Corp. told the city to expect "significantly less" than that total.
According to an article in the Toronto Star, new estimates put the provincial hosting fee at $50 million to $100 million per year for a downtown location.
Tony Bitonti, spokesman for OLG, said that the new figures, which depend upon on the size of the capital cost of building the casino, were determined after examining potential sites and consulting potential casino operators.
"If it's a $2 billion facility, you're looking at a certain (fee) amount, and if it's a $3 billion, then you're looking at a little bit more," Bitonti was quoted as saying.
Mayor Rob Ford had previously voiced his support for a Toronto casino with expectations that it would bring the city over $200 million a year in revenue -- up to $168 million predicted in an Ernst & Young report commissioned by the city for hosting the casino, plus increased property taxes.
Councillor Mike Layton, who opposes a waterfront casino, believes "all of the players in this are overestimating the potential benefits" and has cited concerns for increasing traffic congestion in the downtown core if a casino were approved.
Such concerns have also been put forth by Onex Corp., a firm lobbying against a downtown casino by highlighting potential issues and questioning revenue and job predictions, according to another Star article. The article states that Onex Corp. favours a casino-resort in Markham.
Ford's executive committee will receive public feedback and is expected vote on whether Toronto would be a willing host for a casino in March while Toronto City Council is expected to vote on the issue at its meeting in early April.
Toronto's public consultation process will kick off onJanuary 9, as five public sessions, scheduled through until Saturday, January 19 have been planned.