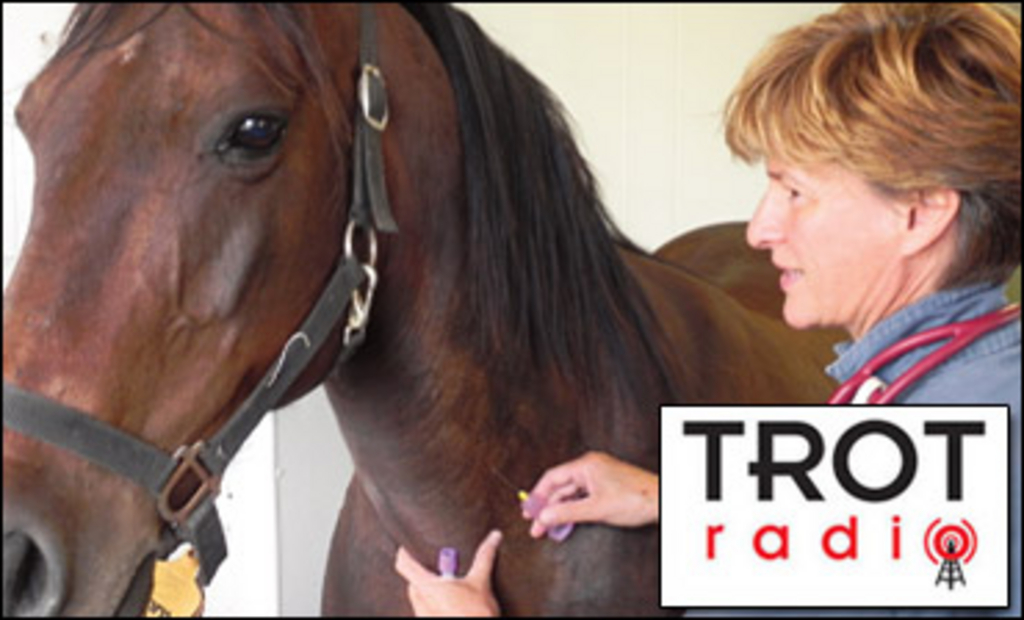 Published:
January 4, 2012 12:37 pm EST

Could scientists be on the verge of developing a 'blood passport' to more easily detect illegal use of EPO in horses? On today's Trot Radio, we get an update from a researcher who has been working on improving testing methods for the last eight years
.
"Methods to detect EPO are lagging; it is very difficult to detect EPO being given to a horse," stated University of Guelph's Dr. Dorothee Bienzle. "However, the effect of EPO is always the same: it always increases the red blood cell number and it always increases the hemoglobin. Our interest is to determine what "normal" amounts of red blood cells and "normal" amounts of hemoglobin are in horses that are licensed to race and ready to race."
Bienzle confirms with Trot Radio's Norm Borg that the patent for EPO (known also as erythropoetin) has expired, thus adding more variations of it to the black market. In addition, the erythropoetin molecule itself is rather small and that compounds its detection difficulty according to Bienzle.
"It's a very small molecule, it exerts its effects rather quickly and then it's gone so it's difficult to find it in blood or in urine."
When working to establish baseline levels of hemoglobin in racehorses, Bienzle found that thoroughbreds have different levels than horses in harness racing or quarter horses. Further, the fitness of the horse also factored into setting a benchmark.
"So we need to look at horses that are fit and training to race, what does [the hemoglobin level] look like right before a race, right after a race and how is it per breed."
To listen to the full interview with Borg and Bienzle, click the play button below.
Episode 245 – Dr. Dorothee Bienzle
Audio Format: MP3 audio
Host: Norm Borg
---
Please note that the opinions expressed in the featured interview are those of the participants and do not necessarily reflect Rideau Carleton Raceway and/or Standardbred Canada.