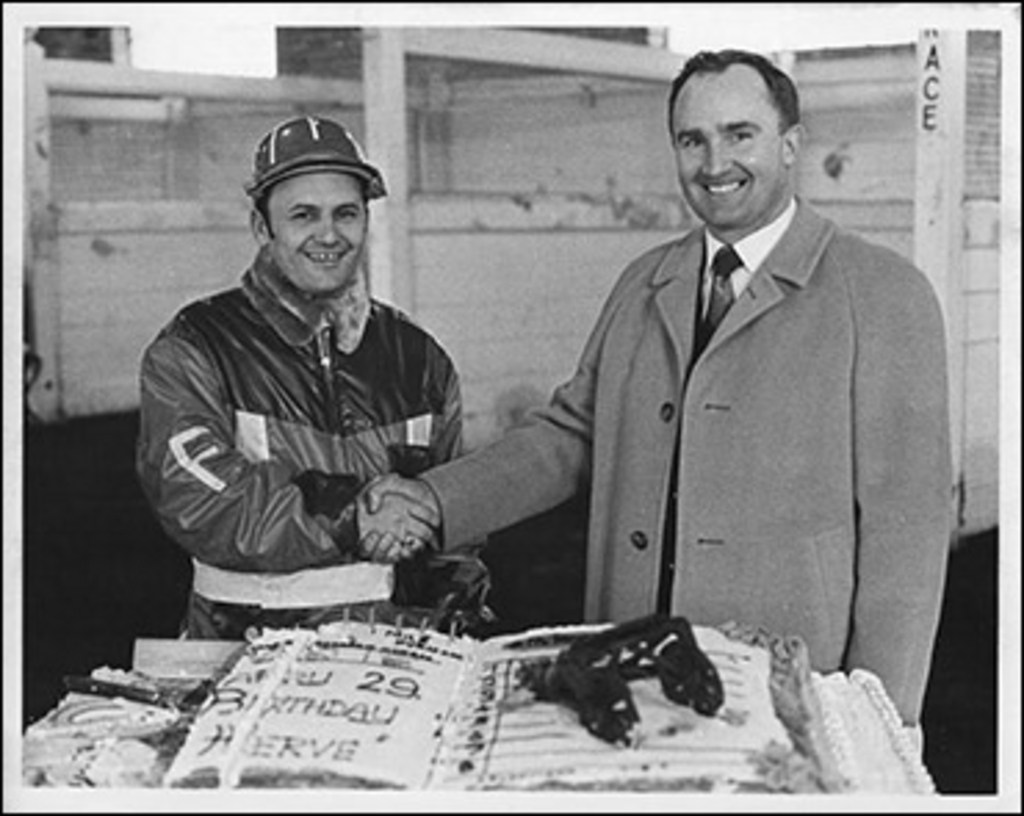 Published:
January 31, 2015 10:47 am EST
In this week's edition of Rewind Robert Smith recalls the day back in 1968 when a young Herve Filion came to Greenwood as part of his record breaking season and recorded win No. 400.
Throughout his over 50 years in the sulky, Herve Filion always had one thing on his mind. Nicknamed "Hurryin' Herve", he was most interested in driving and above all winning. He would travel wherever races were being held and was willing to drive any horse. For many years he drove six days a week, at one track in the afternoon and another in the evening. If he could find a place that raced on Sunday, he would likely show up there as well.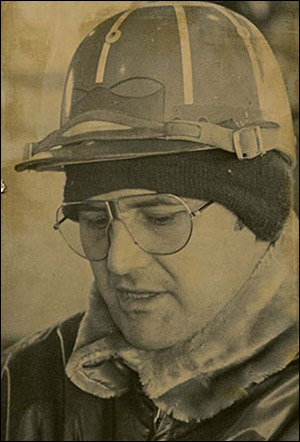 Early in his career he said "When I was young I dreamed of competing in one race after another without a stop. In my dreams I never lost once..."
Throughout much of his career he was often pursuing some type of record. Once he broke an existing record, he tried to better his own. He was often invited by tracks to add to his win totals, and he always obliged. He once said that he was going to hire a manager to say "No" for him, because he could not do it himself whenever he was asked for anything.
Herve started driving at age 12, winning his first race the following year. In 2012 he won the final race of his long, storied and successful career. His farewell victory occurred at Rideau Carleton Raceway, not too far from where he started his fabulous career. During that time he scored an incredible 15,180 trips to the winners circle. On February 1, he is turning 75.
Today I have chosen to take a look back at what was a very memorable day of racing at the beloved old Greenwood track back in 1968. It was a special day for a number of reasons, and was also just coincidentally the last day of racing for the year as the New Year beckoned. It was Saturday, December 21, 1968 and there would be no racing again at Greenwood until New Year's Day.
A rather large crowd of 7,299 were on hand at Greenwood that day to see a new Canadian record set for most victories by a driver in a single season. They pushed $505,117 through the mutuels for the nine-race card. Herve Filion, a young 28 year old driver from Angers, Que., was in for the day as he continued his quest to establish a new high for wins in a single season. Having already eclipsed the old world mark of 384 set by German Eddy Freundt, the tireless Filion was eager to add to his current total of 398.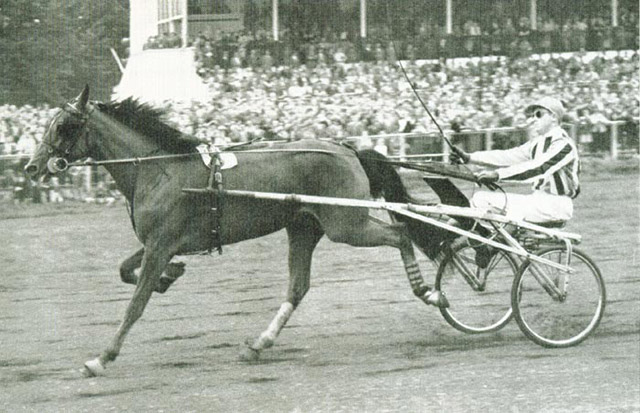 German reinsman Eddy Freundt shown above previously held the world record for most wins (384) in a single season set in 1964.
His appearance at the downtown Toronto track was unusual for him in two ways. First of all, he was not a regular driver there but certainly was no stranger to local fans. Secondly, he was coming in about as cold as the weather, as he had not won a race in five days. Later in the afternoon he said "I've never gone so long without a win this year." That was about to change.
For a time though it seemed as though Filion's recent absence from the winner's circle was destined to continue. He opened the card with a second place finish behind Pocket Rocket C, and then finished last in the third with Apogee. After sitting out the fifth he came close with Sweet Knight, finishing second to Adieu Richelieu -- driven by Ross Curran, who was in the midst of a special day himself.
In the sixth race, the featured $4,000 Invitational Pace, Herve's luck took a turn for the better as he won that one behind Jerry Gauman. He was right back in the seventh winning with Narciss, giving him an even 400 wins for the year. Still in pursuit of a new high, he hit the charmed circle again in the eighth behind Blossom Time in the afternoon's fastest race: 2:09 2/5. This completed the second "hat trick" of the afternoon, and that win made it 401 as he closed out the day with another second place finish in the day's final race behind Thunder Royal. The three big wins made for a pretty "sweet" day.
Following his milestone 400th win with Narciss, who was owned by Clure Archdekin from Brampton, a special trackside presentation was made following the 7th race. Filion was the recipient of a beautiful stopwatch presented by OJC Racing manager Ed Bradley. He also received a set of harness from Sam Freedman, a well-known Toronto harness maker. To a person, everyone in the huge crowd was jubilant as they cheered for Filion.
The affable French Canadian horseman was excited beyond description at the end of the day. He said "This is the greatest moment in my life."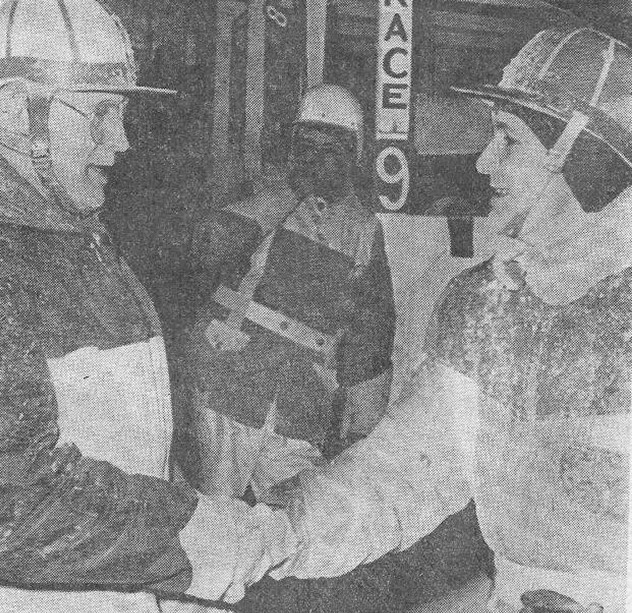 Legendary horseman Keith Waples (left) congratulates fellow driver Herve Filion (just 28 at the time) following a record-setting day at Greenwood which saw him reach a special milestone winning his 400th race of the season that afternoon. [CP Wire photo]
Wherever Herve travelled, he brought excitement with him. His boundless energy played itself out not only in his driving style but also in the way he handled the press and greeted the fans.
Not willing to rest on his laurels and to be content with his latest accomplishment Herve had more plans. Immediately following Christmas day, he had two remaining engagements to close out the year. On Boxing Day he would be in London and to close out the year, he would celebrate New Year's Eve at Windsor Raceway. Much like the words of the old song, "Always one more mountain to climb and one more river to cross."
Curran Wins Driving Crown
Almost lost in the excitement of the afternoon was another three-race winning effort by a young 31 year old teamster named Ross "Cowboy" Curran of Smiths Falls. His trio of victories came in the form of a "natural hat trick" starting in the third race. He first scored with Noral Gale, he was back in the fourth with Adieu Richelieu and then took the fifth with Little Joe Jam. This fine driving display gave Curran his first ever Golden Horseshoe driving title.
In somewhat of a racing oddity, in each of the nine races either Herve Filion or Ross Curran finished first or second.
The 1968 season was indicative of the new era of Canadian harness racing and many of the statistics told the tale. A sport which was mainly a warmer weather activity until recent times spanned a whopping 268 dates this season. There were 372 drivers competing on the Jockey Club circuit, all chasing a portion of the $3,732,057 purse money offered. A total of 1,570,621 fans attended the racing and bet over $88,000,000. Another interesting figure showed that $498,730 was spent acquiring horses via the claiming route, a far cry from years past.
About a month after this day, Herve was back at Greenwood on his birthday, February 1, 1969. He is shown (in the photo at the top of the page) with Bill Galvin of the OJC Publicity Dept., with a large birthday cake in the paddock as he celebrated his 29th birthday.