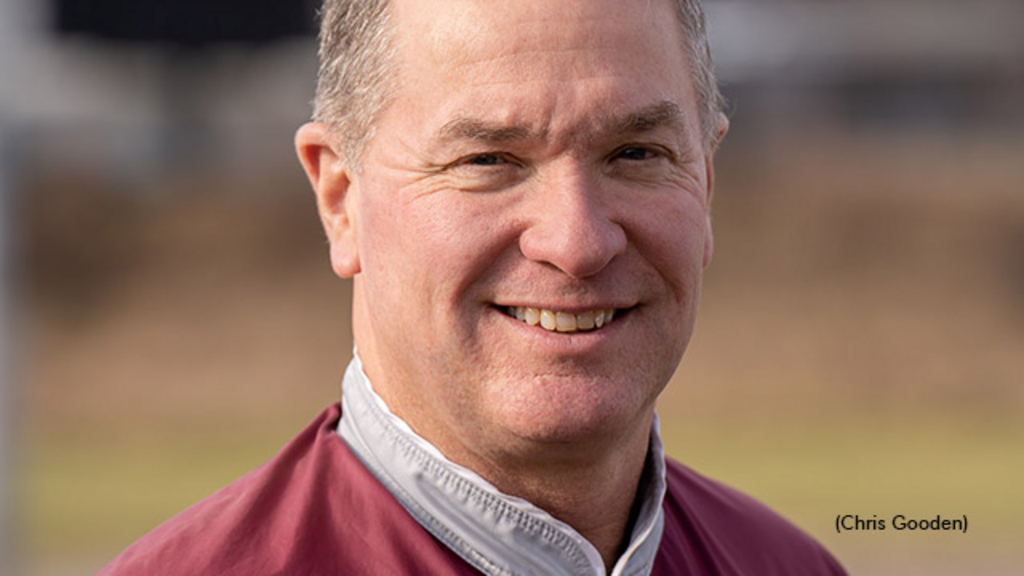 Published:
January 28, 2022 04:21 pm EST
Trainer Norm Parker notched career win No. 1,000 Friday (Jan. 28) at Hollywood Casino at The Meadows when Dew A Little Dance captured the ninth race. Ronnie Wrenn Jr. drove for owner/breeder Tom Klosky Jr.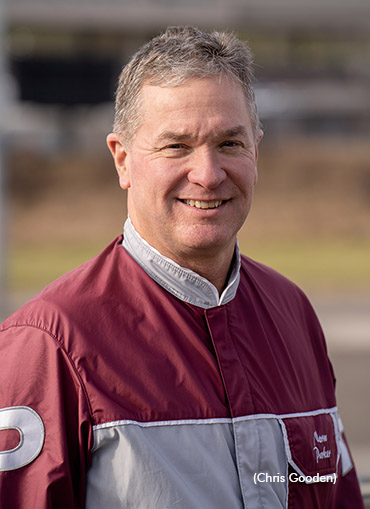 ​
It seemed that Parker, whose horses have earned more than $12.3 million in purses, always was destined to be a horseman. His father Dwane, now retired after many years as a Meadows-based trainer, was one of the most respected in the business for doing things the right way. Sister Kathy Parker was the longtime editor of The Horseman and Fair World and now holds a similar position with Hoof Beats, the magazine of the U.S. Trotting Association. Sister Sally Bolon is a horsewoman, the wife of one trainer-driver (Rod Bolon) and the mother of another (Kyle Bolon).
Yet even as young Norm was attending Trinity High School near The Meadows and mucking stalls and jogging horses for his dad, Dwane threw him a curve.
"In my junior year," he recalled, "he ordered me to stay away from the barn. He didn't want me to have blinders on, but he was pretty smart about it. He wanted me to make an informed decision.
"I tried to kid myself. I enrolled at Edinboro University, paid the deposit and then decided, 'I'm not going.' There was never a chance I wouldn't make harness racing my career. Dad has been my biggest supporter and my biggest critic. I've taken the same approach with my son Ryan. It's neat to have somebody like that behind you. Young guys without a mentor can get off the path very quickly."
He launched his career primarily as a driver and amassed 207 wins but soon switched to full-time training, scoring his initial victory in 1997. Among his 1,000 training victories, Parker cites as the most memorable:
· AppleCider Hanover's win in the 2001 Elegantimage at Woodbine. "It was my first major stake. For her to win it was real special;"
· Artbitration's win in the 2004 Lynch Memorial at Pocono;
· With Anticipation's victory in the 2005 North America Cup Consolation at Woodbine;
· Looking For Zelda's victory in the 2017 International Stallion Stakes at the Red Mile.
Looking For Zelda was one of many horses Parker trained for Bob Key. Key's death last year and the subsequent partial dispersal of his racing stock had a dramatic impact on Parker's 30-horse stable, cutting it by about half. He bulked up a bit by partnering with others to purchase a few of the former Key horses, but he hopes that the ultimate result is addition by subtraction.
"I'm more comfortable with the 16 we have now," he said. "I'm looking for quality rather than quantity."
Parker also is counting on the continued advice of his wife Paulette, who dabbled as an owner years ago but now has no direct involvement in the sport. That, says her husband, makes her support especially valuable.
"She gives me 'away time.' I don't have to come home and have it be all horse, all the time."
Torrin Hanover Rolls To Decisibe Open Win
Despite plenty of pressure, Torrin Hanover refused to yield the lead, confidence that was justified when he drew off to an easy win in Friday's (Jan. 28) $17,600 Open Handicap Pace at The Meadows.
Torrin Hanover got away first from the rail and faced immediate challenges from Carolina Beach and Windsong Leo. But Hunter Myers kept the pedal to the metal, and the seven-year-old Well Said-Transference gelding responding by clicking off the back half in :56 and scoring in 1:52.4 over a "good" surface. Shvaiko finished second, 4-1/2 lengths back, ending his three-race winning streak, while Windsong Leo came on again for third but saw his five-race winning skein snapped.
Paul Corey trains Torrin Hanover, who lifted his lifetime bankroll to $338,429, for Kenneth Ashba.
Ronnie Wrenn Jr. piloted three winners on the 10-race card, including a pair for trainer Ron Burke.
Live racing at The Meadows resumes Wednesday when the track will add an 11th race to each program. First post is 12:45 p.m. (EST).
(MSOA)