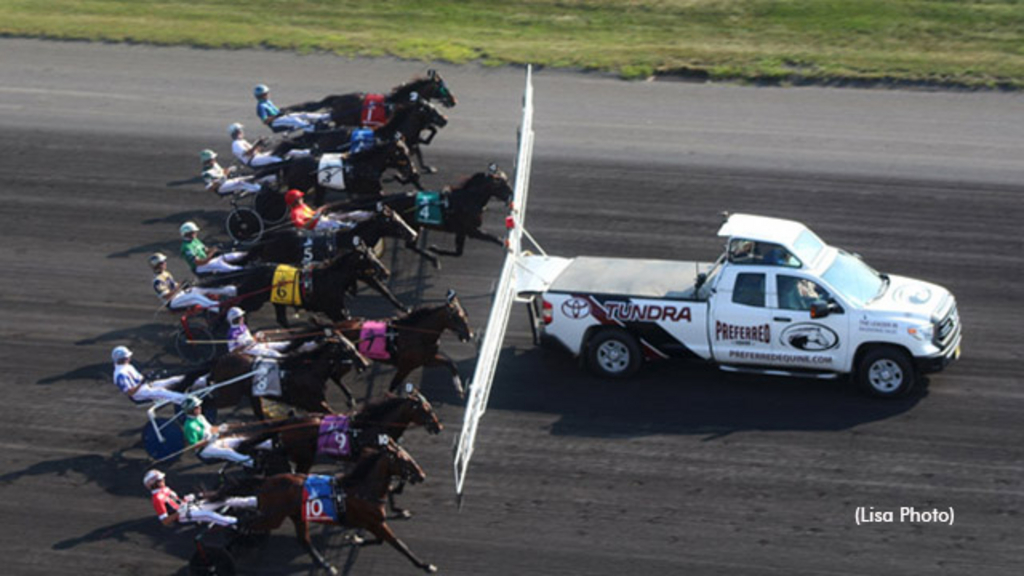 Published:
January 28, 2022 09:47 am EST
The Meadowlands recently released notice of its intention to require drivers to apply for approval to race during the 2022 Championship Meet.
It is clear, that as the quality of The Meadowlands driver colony becomes diluted over the winter months, business on racing has declined. Handle and racing revenue are down nearly 20 percent for the first three weekends of racing versus the same dates a year ago.
Meadowlands horseplayers expect the product to be of the highest quality, as do the connections of the horses when they come here to race. In recognition of those issues, the approval process will require participation on all Meadowlands race cards beginning on Friday, March 4. Exceptions may be considered for competing stakes and other valid reasons.
The drivers that will be expected to return to and race consistently at The Meadowlands starting on that date are those who made 200 starts and earned over $1 million during the 2021 stakes season from May 1 through November 20.
"The function of driver approval is designed to improve and strengthen The Meadowlands racing product," said Meadowlands President Jeff Gural. "In no way should this be considered punitive; our sole goal is to improve the product. We hope everyone supports that concept."
Applications will be accepted starting April 18 for approval to drive at the "Championship Meet" from May 6 through August 6. A second round of applications will be accepted by May 17 and the process of application and approval will continue every month.
Approval will be based on attendance, adherence to the rules of racing and the spirit of competition from the start date of March 4. Warnings will be issued to those that have been approved that are not in compliance. Approval may be denied, revoked or withdrawn if the practice that draws the warning continues.
It is imperative that The Meadowlands provide the most compelling racing product possible, which includes competitive racing with movement and action. No courtesy tucks, no stalling the outside flow for more than a few beats while waiting to get another driver to commit to the outside and no imaginary passing lane created when the tiring leader fails to maintain a straight course off the final turn into the stretch in an obvious courtesy move to free a horse that may be pinned in behind them.
These practices are a violation of the rules of racing and constitute altering the outcome of a race and they will not be accepted.
"The Meadowlands succeeds or fails on the back of its racing product and the horseplayers that support it with their wagering dollars and these are the issues that they have consistently brought up," said Gural. "We are addressing them in the hope that with our best product, an exciting, more contested product, we can attract new fans and improve our share of the intense competition for the wagering dollar.
"If harness racing is to have a future we must change, we must get current and we have to generate new interest. We are missing out on the next generation that, now that sports betting is legal, are being barraged with incentives to draw them in that direction. The Meadowlands will be televising our races on the NYRA Fox Sports "A Day At The Races" platform for a dozen weekends in 2022, featuring the best our sport has to offer. 
"Sports betting is more far relatable to them than horse racing. New Jersey has approved 'fixed odds' wagering, which is a more familiar format to sports bettors as the odds won't change after they make their bet. That might help us.
"We have to draw their interest and then we have to have a product that holds it. And we need to do that now."
(The Meadowlands)