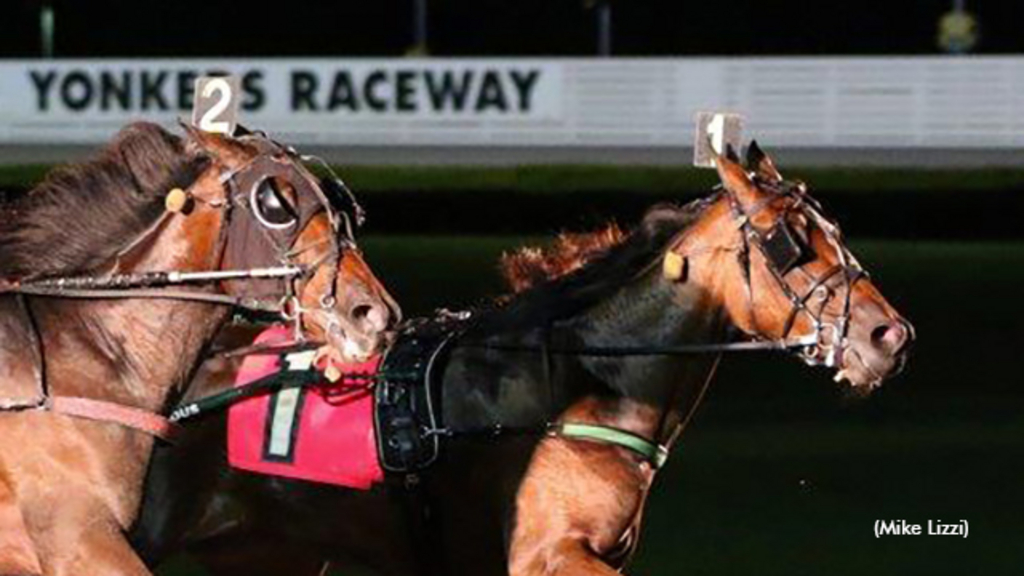 Published:
January 27, 2022 10:24 pm EST
It will be a carryover and guaranteed pool palooza on Friday night (January 28) at Yonkers Raceway, as both the 50-cent Pick 5 and the $1 Pick 6 went unsolved on Thursday night's 10-race program.
The carryover in the Pick 6 rose to $9,757.64 after no tickets had six-of-six on Thursday night, and that triggered a $20,000 guaranteed pool. Meanwhile, the Pick 5 carryover is $6,580.21, and the guaranteed pool in that sequence will also be $20,000.
The guarantees in the Pick 5 and Pick 6 are being offered as part of the United States Trotting Association's Strategic Wagering Program. The Pick 6, which begins in race three, and the Pick 5, which starts in race five, have a takeout rate of 20 percent.
Dragon Roll, driven by Tyler Buter, won the featured $39,000 Fillies and Mares Open Handicap Pace on Thursday's card, rallying from second-over to defeat Lit De Rose and trainer/driver Pat Lachance by a nose in a 1:54 mile. Heavens Showgirl A, piloted by George Brennan, came in third.
A five-year-old Roll With Joe mare owned and trained by Ricky Bucci, Dragon Roll is now a 15-time winner, and she pushed her life's earnings to $434,229. Sent off at 4-1, she paid $10.00 to win.
Friday night's card at Yonkers consists of ten races and will begin at 6:55 p.m. The feature is the $39,000 Open Trot, which will be the last leg of the Pick 6.
(Yonkers)