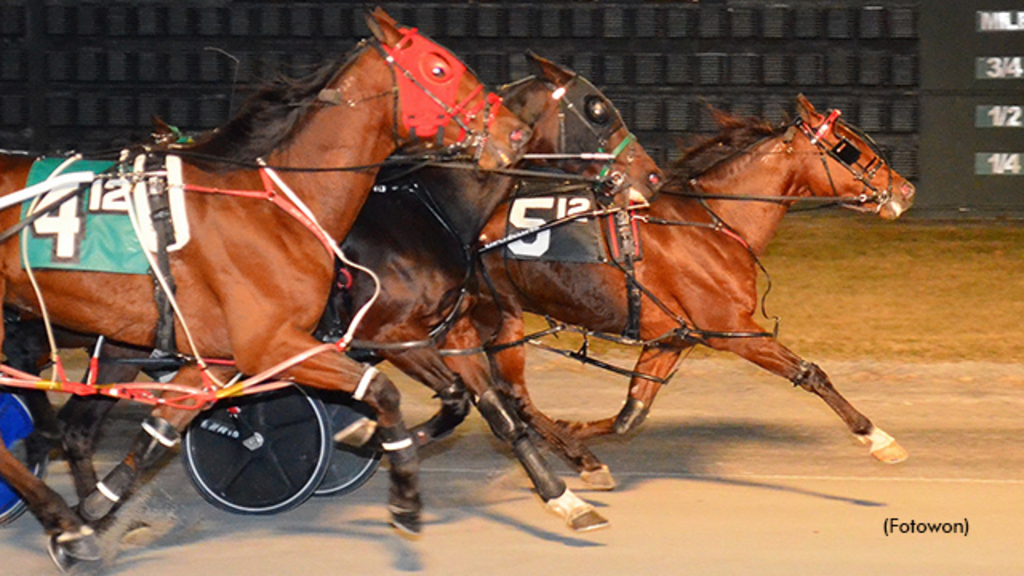 Published:
January 27, 2022 10:18 pm EST
The betting public was all over Bo Mach in Thursday's Open Handicap for pacers at Dover Downs, and the even-money favourite came through by a narrow margin.
With Corey Callahan at the lines, Bo Mach shot to the top from Post 5 and was pressed by Rose Run Uriah to the quarter pole in :26.  Rose Run Uriah worked his was to the lead and proceeded to carve out middle splits of :55 and 1:22.3.  Bo Mach rallied home in :28.2 and that was good enough to earn him the neck decision over Rose Run Uriah in 1:51.2.  Island Of The Sea was third.
Dylan Davis trains the seven-year-old son of Mach Three-Magnify This for owner Howard Taylor of Philadelphia, Pennsylvania.  The 24-time winner recently surpassed $400,000 in lifetime earnings.