Published:
January 24, 2017 01:09 pm EST
On Saturday, January 21, the Ohio Harness Horsemen's Association honoured horsemen, horsewomen, and equines throughout the state for their accomplishments during the 2016 racing season at the Ohio Harness Horsemen's Association and USTA District 1 annual banquet held at Doubletree by Hilton Columbus/Worthington in Columbus, Ohio.
The day's activities included the annual PACER stallion service auction, HHHRP trustees meeting, ladies luncheon, USTA directors luncheon, USTA District 1 annual membership meeting, and the annual Ohio Harness Horsemen's Association membership meeting. The day wrapped up with the annual awards banquet.
The PACER auction was moved online, which was highly efficient and enabled the auction to raise more than $100,000 in bids for 2017 Ohio stallion bookings.
The ladies who attended the ladies luncheon enjoyed participating in a painting activity led by Elements Art Studio following their lunch.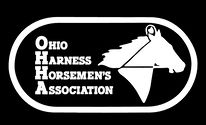 In the annual membership meeting, members were informed of updates on issues and projects that the organization has been working on throughout the year. Also highlighted were projects for the upcoming year, anchored by the full-scale marketing plan approved to commence with the Richard's Group and Marcus-Thomas firms and the inaugural Buckeye Stallion Series, second-tier stakes program for 2017.
The nomination committee finalized the Board's election results with directors for breeder, owner, and driver/trainer confirmed as follows: breeders Randy Haines, Joe McLead, Ayers Ratliff, and Jake Mossbarger; owner directors, District 1 Scott Cox, District 4 Suanne Kochilla, District 7 Steve Bateson, Northfield Park track director Kurt Sugg; President Kevin Greenfield and Vice President Steve Bateson.
Members enjoyed the pre-banquet cocktail hour socializing with each other, legislators and other industry members while enjoying a slideshow of Ohio fair racing activities.
Dinner began at 6 p.m. when Ohio Harness Horsemen's Association Executive Director Renée Mancino welcomed guests; dinner was served and the awards presentation began.
The Ohio Harness Horsemen's Association presented special awards to Cindi Johnson and Aaron Merriman.
Johnson was recognized for her outstanding service on the track as an outrider. She has been an outrider for 20 years and her horse Beau has been with her for 17. Her career as an outrider began in 1997 at Pompano Park in Florida and she has been in Ohio since 2003.
Aaron Merriman was recognized for his achievements on the track, including being known as the winningest driver of the decade. He has taken home more than 800 wins each year for the past three years, an accomplishment only one other driver has achieved, and had won the national dash title in both 2015 and 2016.
The 2016 Terry Holton Youth Award was presented to Ashley Dunn in recognition of her hard work, dedication, and passion for harness racing. She is 18 years old and from Polk, Ohio, and the daughter of Kurt and Becky Sugg. Ashley has been involved in harness racing extensively for the past eight years. She travels to Northfield Park, Scioto Downs, and the Ohio County Fairs. She is a groom and owner of many horses and is pursuing her trainer's license.
Darke County Harness Horsemen's Association was presented with the Dick Brandt Sr. Extra Effort Award for 2016. The Darke County Harness Horsemen's Association works hard to bring not only a strong racing program to the Darke County Fair but to involve the community in harness racing throughout the year. They have an extensive list of activities and promotions that they pride themselves in to bring horsemen and the community together.
New this year, OHHA presented an Outstanding Groom Award to Dawn Hamman. She has been a groom for more than 30 years and takes pride in the work she does. She also has owned racehorses and has done some training. She trains retired horses for trail riding, giving them the opportunity for a second career.
The divisional winning horses were recognized:
Two-year-old pacing colt-Scotch McEwan
Two-year-old pacing filly-Berazzled
Two-year-old trotting colt-Rose Run Spanky
Two-year-old trotting filly-Lets Get Started
Three-year-old pacing colt-Mr Wiggle Pants
Three-year-old pacing filly-My Tweed Heart
Three-year-old trotting colt-Wegoferdaprize
Three-year-old trotting filly-Consolidator
Older trotting horse-I Know My Chip
Older pacing horse-Dancin Yankee
The 2016 Ohio Horse of the Year was presented to two-year-old trotting filly Lets Get Started, owned and bred by Richard and Joyce McClelland, trained by Bobby Brower, and driven by Josh Sutton.
Congratulations to all the winners. The Ohio Harness Horsemen's Association would also like to thank all the sponsors and volunteers who made the evening a success.
(Ohio Harness Horsemen's Association)