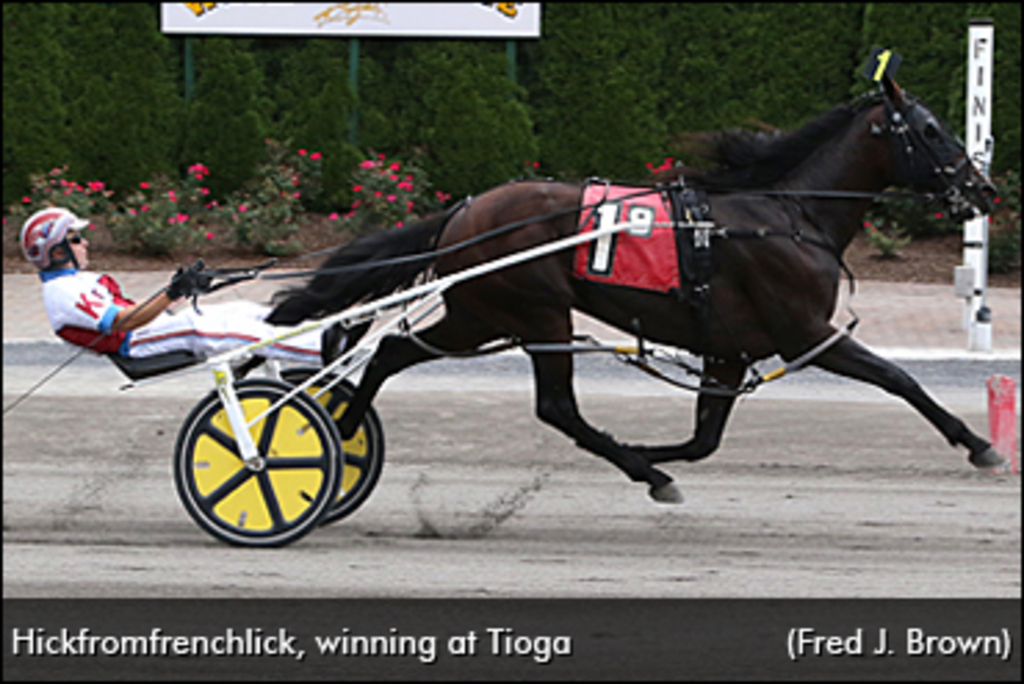 Published:
January 22, 2021 10:41 am EST
An issue kept him off the racetrack in 2020, but expect to see Hickfromfrenchlick return to competition as a five-year-old in the not-too-distant future.
A winner of more than $500,000 as a sophomore in 2019 with a stellar summary of 11-3-1 in 15 starts, Hickfromfrenchlick was pointed to a four-year-old season in 2020 with high hopes. According to trainer and co-owner Ray Schnittker, an undisclosed injury to one of his front legs kept him out of action.
The most recent charted line from Hickfromfrenchlick came on June 5 when the four-year-old qualified in 1:49.4 at The Meadowlands for driver Mark MacDonald, finishing ahead of notables Dancin Lou and eventual U.S. divisional winner Bettors Wish.
Schnittker told Trot Insider that Hickfromfrenchlick is back in training and will be "ready to race in six weeks," but that return to the track will likely not include the upcoming MGM Borgata Series at Yonkers Raceway as that series comes up "too soon" for his horse's schedule. The Borgata, for older male pacers, kicks off its first of five $40,000 legs on Monday, March 15.
Hickfromfrenchlick is owned by Schnittker along with Nolamaura Racing LLC and Thomas Spatorico.