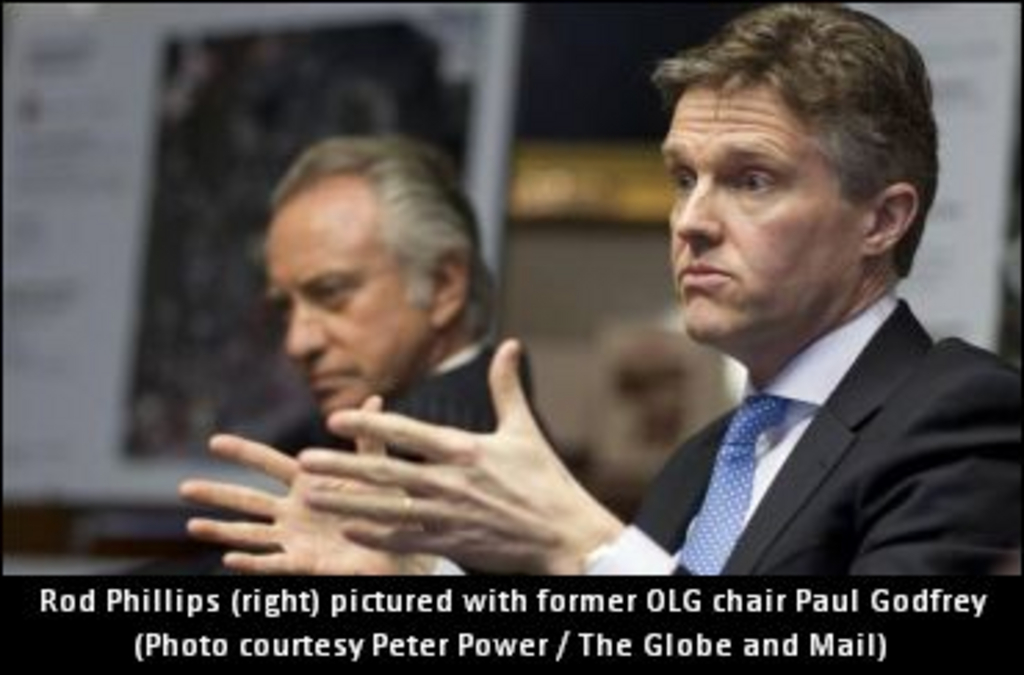 Published:
January 22, 2014 03:08 pm EST
On Wednesday, January 22, Philip Olsson, chair of the Ontario Lottery and Gaming Corporation Board, announced that the OLG Board of Directors has received and accepted a letter of resignation from president and CEO Rod Phillips so that he can take on a new role in the private sector.
Olsson thanked Phillips, who has been in the role since 2011, for his service and leadership. "Rod Phillips has led OLG to its highest Net Profit to the Province since 2005," said Olsson. "He has captained the design and launch of the modernization of Ontario's lottery and gaming industry. Under his watch OLG has achieved its highest level of public confidence. We wish him well in his new position."
Olsson underlined that the modernization of OLG is now well underway. "The board is fully supportive and OLG is in active procurement across the province. We are looking forward to the next phase of modernization as we begin to choose service providers later this year. As part of modernization, OLG is continuing to work with the Ontario government and the horse racing sector to integrate horse racing into the provincial gaming strategy."
Upon receiving Phillips' resignation, the board of directors appointed long-serving OLG executive Tom Marinelli (executive vice president, chief transformation officer and chief information officer) to the position of acting president and CEO while the board launches a search.
Olsson stated, "The leadership team at OLG is an enormously capable group who will continue to lead the core business as well as modernization. Mr. Marinelli has been acting CEO on a previous occasion and he has the full confidence of the board of directors. Mr. Marinelli will do a great job as he guides the organization through the next phase of modernization."
Phillips said in a statement that he is leaving OLG for a position in the private sector that will be announced by the new organization in February. "It's been a tremendous privilege to serve the public alongside OLG employees," said Phillips. "Under the leadership of Philip Olsson, chair of the board and Tom Marinelli, acting president and CEO, I am confident that OLG is well-positioned to modernize the industry and to achieve great success in the years to come."
(With files from the OLG)