Published:
January 18, 2012 12:57 pm EST
After celebrating a career year in 2011, trainer Tony O'Sullivan has a much to be thankful for
.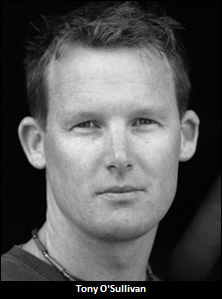 In 2011, O'Sullivan's operation sent charges forward in 680 races. O'Sullivan-trained horses banked $3,964,619 in purses and recorded 123 wins. The native of New Zealand has also been nominated for an O'Brien Award as Canada's top conditioner, a first for the 35-year-old.
When asked if he ever dreamed about being considered for an O'Brien, O'Sullivan, a resident of Cambridge, Ont., quickly responded.
"No, never," he said. "I figured if I could make a good living and have a few horses and be happy, that would be great. It's worked out way better than I thought."
O'Sullivan, who was the leading trainer during the Mohawk summer meet, finished a close second on the year-end WEG meet with 94 victories in 548 starts and $2,805,298 in earnings. Jeff Gillis, who is also nominated for an O'Brien, topped O'Sullivan as WEG's leading trainer in 2011 with 99 wins in 608 starts with $3,248,083 in purse earnings.
"It's great to be nominated," O'Sullivan said. "Jeff (Gillis) and I had very similar years. I don't know how the voting process goes and whether we win or not remains to be seen, but either way it will be great to be a part of it and it's pretty special to be nominated at a young age."
O'Sullivan's top performers in 2011 included Adios victor Alsace Hanover, Ontario Sires Stakes Super Final winner Camaes Fellow, Blissful Smile and Fantaddy, to name a few.
(WEG)