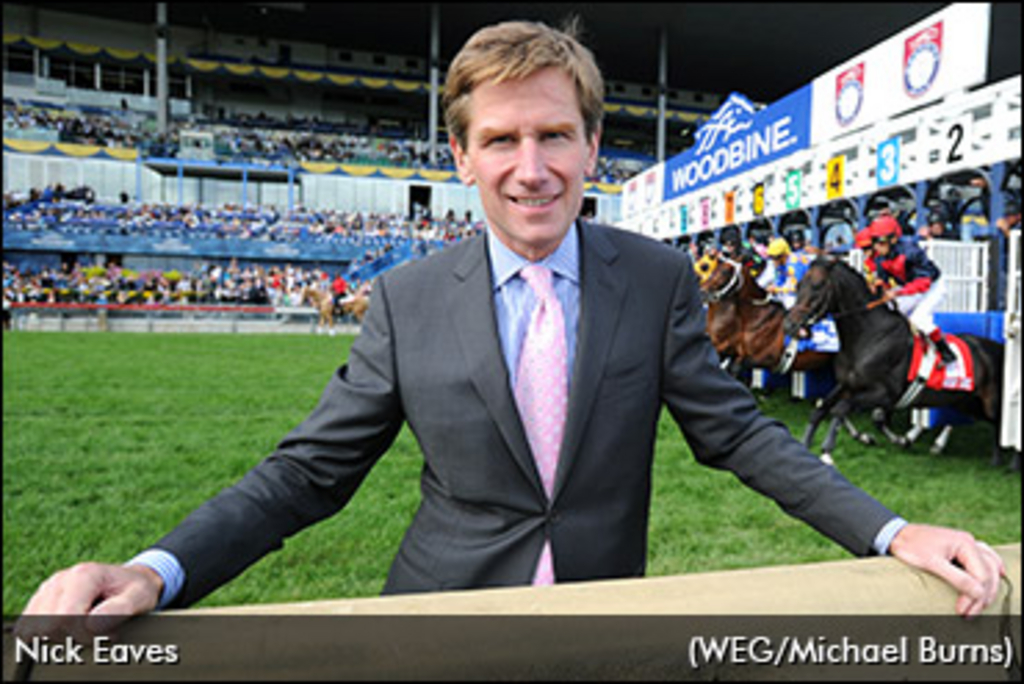 Published:
January 15, 2015 01:21 pm EST
On Thursday, January 15, the Woodbine Entertainment Group issued a press release announcing that its president and CEO, Nick Eaves, will be leaving the company on March 31, 2015.
Eaves took on the role of CEO in 2010, with a mandate to establish a new and stable foundation for WEG, its role in the horse racing industry, and its future. The release states that, with this now in place, this is the right time for the company to transition to new, long-term leadership.
Eaves has worked at WEG for over 20 years, as president since 2006, and CEO since 2010. In that time, he has led the organization through significant change and helped create opportunities for continued development and future growth. This is due, in large part, to the five-year Horse Racing Partnership Plan with the Province of Ontario, under which WEG now leads the Standardbred Alliance and operates all off-track operations across the province for the benefit of the industry.
Additionally, WEG and the Ontario Lottery and Gaming Corporation (OLG) have made significant progress in negotiating a new, long-term partnership, which truly integrates horse racing and gaming at WEG facilities.
"As I look back on the last 20 years, I am very proud to have been part of a team that was able to accomplish so many great things for WEG and in our industry," said Eaves. "Looking forward, I have confidence that the organization is pointed in the right direction and know the current leadership team will continue to grow and improve on the model we have developed. I want to thank all of my WEG colleagues for their hard work and collaboration over the years."
Following the end of Eaves' term at the end of March 2015, WEG chairman, Jim Lawson, will lead the company on an interim basis. The board will consider all options as it determines the best candidate to permanently fill the position.
"Nick has been with WEG for over two decades and in that time has been a big part of its evolution and success," said Lawson. "The board and I want to thank Nick for his dedication, passion, and commitment, and wish him all the best as he embarks on the next stage of his life and career."
Lawson continued, "As we look forward, now that we have stability we must work to achieve long-term sustainability for WEG and the horse racing and breeding industry and we will continue to put all of our resources towards that end."
(With files from WEG)