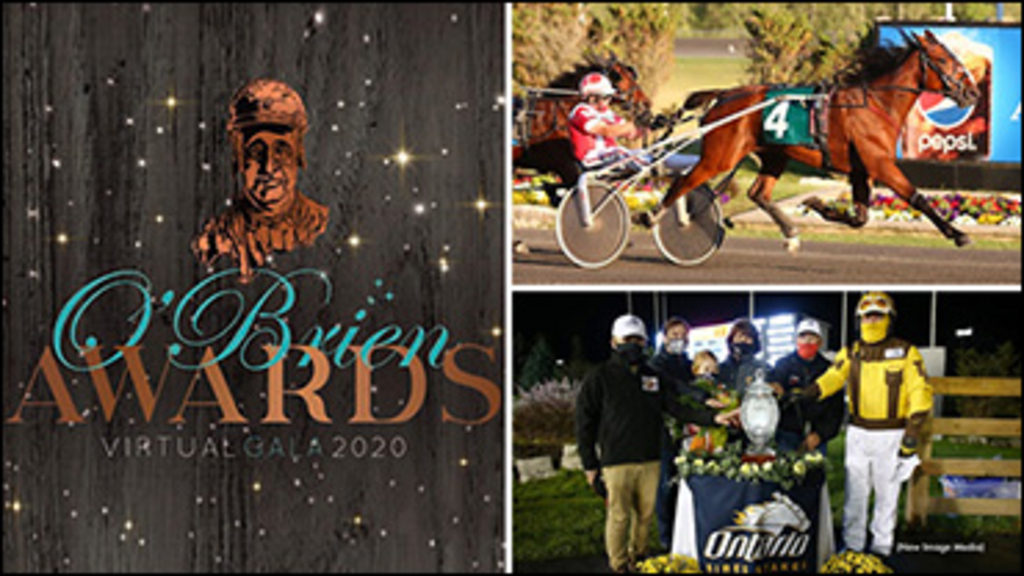 Published:
January 10, 2021 01:04 pm EST

It's an extreme honour for anyone in the business to find themselves being involved with an O'Brien Award finalist, but when you're hooked up with a pair of finalists it's an unbelievable feeling. Just ask Paul Walker.
Trot Insider recently caught up with the veteran horseman while he and his wife, Brenda, enjoy the winter camped out in Hawkinsville, Georgia, while training a six-pack of hopeful superstars.
Two of them have already proven to have 'star status' — they are the O'Brien Award finalists Imextraspecial and Pemberton.
Both trotters excelled in their respective divisions this past season, and later this month they'll have the chance to earn O'Brien Award hardware. And for the Walkers, that would be something they'd certainly cherish.
"The horses trained down good and that's what the aim is, but you never know," said Paul Walker when asked about developing both Imextraspecial and Pemberton. "With both of them, for them to do what they did it was extra special. You're not expecting that. When you have a few years where you don't have those kinds of horses, they sure make you look good. They go out there and do something a little extra special."
A finalist in the two-year-old trotting filly category, Imextraspecial certainly lived up to her name as noted in the 5-2-0 record she assembled from just 10 trips to the track as a freshman. Along the way she banked more than $223,000 and finished the year with a rookie record of 1:55 for owner Keith Coulter of Mono, Ont.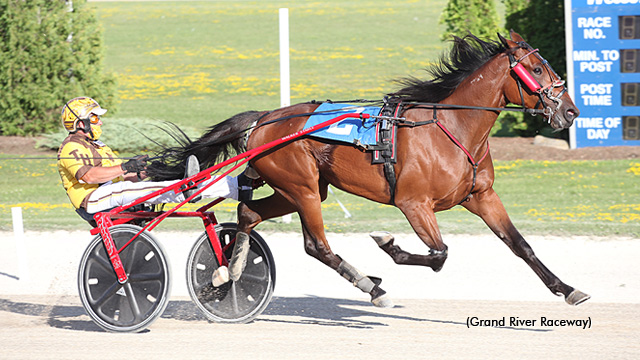 "My brother Larry was kind of doing the buying for us," said Walker when asked about how the filly wound up in his barn. "We consulted a bit. I never looked at the mare before the sale, Larry did the looking. You have two or three picked out, and as it turned out we liked her.
"I did know a bit about the mother myself, I'd watched her," admitted Walker. "And you're pretty safe buying a Muscle Mass. Training her down she did everything the right way, but I honestly didn't think she wasn't going to turn out to be that good. She wasn't really jumping out at me, but when she raced she just got better and better and better."
The filly found the winner's circle at first asking in an OSS Grassroots event at Mohawk Park, but it was just a few starts later that Walker thought he might have a special filly in the barn.
"She won the Grassroots at Grand River and came a pretty good last quarter, and that's what led us to take her back there the second time for the Gold because she really seemed to be comfortable on the half," claimed Walker. "The mile in 1:57, that was a big mile there. And that's when we started to thing maybe we had something."
She went on to be a consistent performer following that Gold Series triumph, but unfortunately for her connections – the end to the season finished with a thud when she made a break as the even-money favourite in the $250,000 OSS Super Final.
"It was something a little physical," said Walker when quizzed about what kept the filly from being at her best that night. "We checked her blood after, and as it turned out that wasn't the case. She trained really well at the farm going into that race, but something was pinching her and she was just off a bit. Something was stinging her, that's for sure.
"I don't think it's something that will bother her going forward, I'll think she'll come back as good as she can," he added. "I just kind of wrote that off. It might have just been something building up because she'd had a few tough races there."
Some rest and relaxation was ordered for Imextraspecial following that disappointing performance, and the same was the case for her stablemate, Pemberton.
"We give her and Pemberton that same amount of time off, about four weeks," said Walker. "We brought them back and jogged them a few times a week. They'll do quite a bit more jogging before we start working them. I think it keeps them built up and they don't lose as much muscle."
While Pemberton didn't get the chance to strut his stuff as a two-year-old, he more than made up for it in what turned out to be an exceptional three-year-old campaign.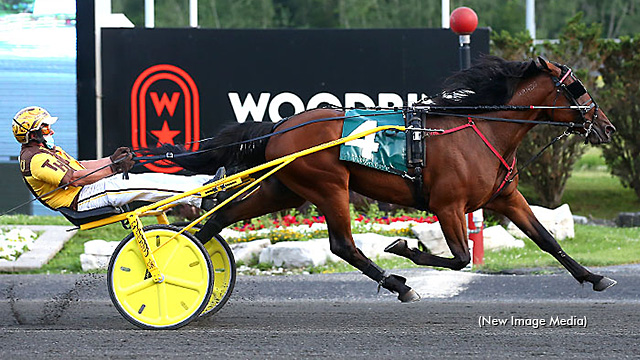 "He was far from perfect as a two-year-old. He was a smart little guy, but he didn't show a lot for a while as a two-year-old," recalled Walker when asked about Pemberton during his two-year-old year. "We gelded him when we got home that spring, and that might have been what helped him.
"He had a problem with one knee, he had a pretty good stress line on it," admitted Walker. "We made the decision not to go on with him. They told us to back him down for six weeks and we could maybe catch the end of the year, but I'm not much for that and we just gave up on the season."
That patience clearly paid off for Walker and his budding superstar, who went on to post an impeccable record of 8-0-1 from 10 trips to the track. That led to earnings of just over $360,000 and a flashy speed badge of 1:52.2 taken at Mohawk Park.
"As a three-year-old he was a totally different horse," recalled Walker. "He was sounder and he had a better attitude. He never had a bad training as a three-year-old. He was just right on his game every time we worked him. We never knew he was going to be that kind of horse, but he definitely showed signs he was going to be something."
He was something, indeed. And as Walker knows, that something doesn't come along all that often.
"There's being a really nice horse, and then there's being a horse who takes it to the next step. And I think he jumped to the next step," said Walker. "You'd watch him race, and even at the end of the year he just kept doing all he needed to do. We'll have to wait and see what happens this year. It's a big jump from being a three-year-old and jumping in with aged horses.
"We'll race him locally and see how he fits in there and we'll go from there," claimed Walker. "If I think the better ones are too much we'll just take it from there. He's done well so far this winter, but we'll just have to see what happens."
With so many great moments to recall from the trotter's amazing season, Walker is quick to credit the gelding for what he did in an OSS Gold event in late September.
"A race that I really think he had to dig a little more for was the night he beat HP Royal Theo," said Walker. "The track was off, it was a miserable night and he got a good trip that night. He had to dig a little deeper that night than any of his other races. He had to fight a little bit in that race. With good horses you make your own luck. The last sixteenth of the mile is where he seems to excel. We'll see if he can keep that up."
For now, Walker will focus on the upcoming season with Pemberton. But at the same time, it's nice to take a peek back at what he's accomplished to this point.
"We were hoping he'd be in the running for the O'Brien, and it's nice to see him get recognized," claimed Walker. "We've been in the business a long time, and it's nice to have horses like that."
For now, Walker will spend his winter going around in circles until he can pack up and make his way back to Ontario in the middle of April. And with him will be a pair of talented trotters – and maybe more – looking to add to their already impressive resumes.
The 2020 Virtual O'Brien Awards Gala takes place on Sunday, January 31, 2021 and will be available for viewing on standardbredcanada.ca from 7:00 – 8:30 p.m. (EST).