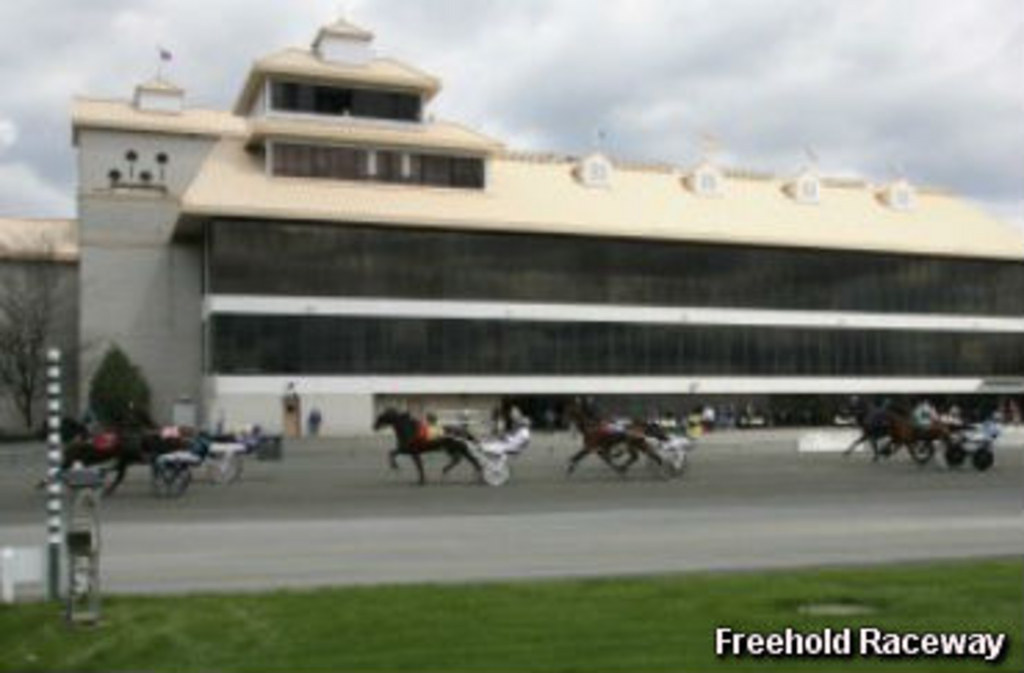 Published:
January 10, 2014 03:11 pm EST
Five drivers were taken to hospitals for evaluation after the starting gate car spun out of control and collided with the horses in the first turn of Friday's fifth race at Freehold Raceway.
Among those injured was Hall of Fame driver Cat Manzi, 63, who was taken to Jersey Shore Medical Center for tests. Manzi was driving Big Sky Angelina. Manzi had only returned to action on November 29, 2013 after being sidelined with a pelvic fracture in a racing accident on September 6.
"Cat got the worst if it but was awake and sitting up before he was taken to hospital," according to track photographer Helene Gregory. "Jimmy Pantaleano [driving Muscleslikesparty], Chris Scicluna [Brilliant Chief], Debbie Rucker [Silver Delivery], Vincent Ginsburg [Redwhitenbluestone] went to hospital also but were walking and talking. All horses walked off the track."
According to a report on Facebook, Manzi suffered a punctured left lung and multiple rib fractures in the accident.
The horses were corralled by outrider Beth Cumberland, who was aboard her horse Jazz. Most had scrapes and cuts. One had a puncture wound. Cumberland checked them all before she left the track and said they were okay.
"It was definitely a freak mishap, something I've never seen in 40 years in racing," Freehold's Director of Racing and Racing Secretary Karen Fagliarone said. "Our main concern is always the safety of the horses and the drivers."
"The first four races were completed without incident," explained Freehold General Manager Howard Bruno. "We hadn't seen anything in the prior races that gave us cause for concern leading up to the fifth race."
The fifth race was declared a 'No Contest' and the remainder of the races on the card were then cancelled.
(With files from SBOANJ and Freehold Raceway)