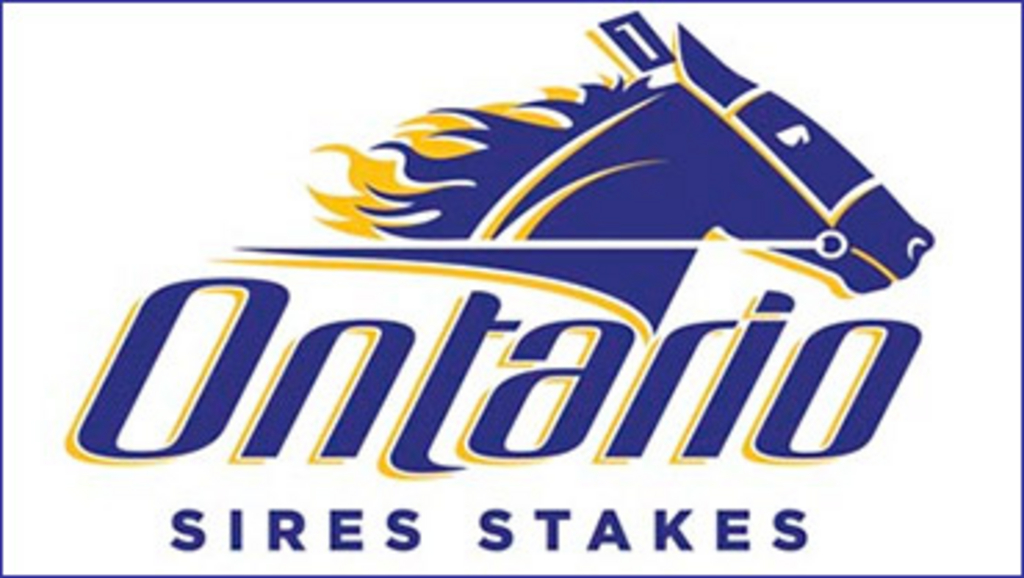 Published:
September 24, 2013 08:33 pm EDT
The fields for Saturday's Ontario Sires Stakes Super Finals at Mohawk Racetrack are set with eight $200,000 finals to be contested.
Race 2 - Two-Year-Old Trotting Fillies
Luck Is All Ineed assembled a 2-2-0 record from five assignments in the Gold Series this season, and that translated into 150 points and the top spot in the division at the end of the regular season. Gregg McNair trains the daughter of Muscle Mass-Vics Flag, who will start from Post 8 with driver Doug McNair at the helm in the first Super Final of Saturday's card. Gregg McNair of Guelph, ON shares ownership on the talented trotting lass with Tom Harmer of Willowbrook, IL.
Race 3 - Three-Year-Old Trotting Fillies
Motown Muscle was never worse than fourth in five Gold Series starts, including a pair of wins, a second-place finish and a third-place finish for trainer Ben Baillargeon. She led the point standings with 120, but hot on her heels were Anaffairtoremember (105 pts) and Bee A Magician (100). Jody Jamieson will be aboard the Muscle Mass-Bankers Jackpot homebred, who departs from Post 2, for Bet Max Stables Inc of Casco and Benenati Inc of Clinton Twp, MI.
Race 4 - Three-Year-Old Pacing Fillies
Pan Luis Obispo racked up three wins and a second-place finish from four OSS Gold Series appearances this season for trainer Bob McIntosh and driver Randy Waples, who have Post 7 to work with in Saturday's championship final. The homebred daughter of No Pan Intended-Needlepant, who led her division with 125 points, has taken her game to a whole new level this season after finishing eighth in last year's OSS Grassroots Final. She is owned by Peter Pan Stables of Pepper Pike, OH.
Race 5 - Two-Year-Old Trotting Colts & Geldings
Deweykeepumnwhy was one of four rookie trotting colts to reach the century mark in points this season, but his tally of 112 points made him the 'top dog' in the division. The Ron Parsons-trained son of Deweycheatumnhowe-Beazy, who went 2-for-4 in his Gold Series assignments this season, will have to overcome Post 10 for driver Jody Jamieson. The speedy square gaiter is owned by Norah Park of New Lowell, ON.
Race 7 - Three-Year-Old Trotting Colts & Geldings
Buddy Hally enters his Super Final fresh off a career-best clocking of 1:53.4 in an OSS Gold Series division for the father/son duo of trainer Gregg McNair and driver Doug McNair. The homebred son of Angus Hall-Credibility, who will start from Post 4 on Saturday, led the division with 137 thanks to the 1-2-2 record he compiled from five starts in the Gold Series. The sophomore, who won last year's Grassroots Final, is owned by Gregg McNair, Howmac Farms Ltd, Reg Mac Pherson and Wayne Mac Rae.
Race 8 - Two-Year-Old Pacing Colts & Geldings
Crafty Master went through some struggles from mid-July through the month of August, but he's really come on strong in the month of September for Team McNair. The son of Mister Big-Cam Odie finished the season with 125 points – good for second in the standings behind Arthur Blue Chip (128 points), who was forced to miss the final because he's on the Judges' list for breaks. Crafty Master secured a 3-1-0 record from five Gold Series events this season for owner Bob Hamather of Exeter, ON.
Race 9 - Two-Year-Old Pacing Fillies
Lady Shadow went 2-for-4 in Gold Series assignments this season, and that helped her edge out Sudoku by a single point (101-100) in the freshman pacing filly category. The daughter of Shadow Play-Lady Camella comes into Saturday's assignment fresh off a 1:56.2 score in a Gold Series division at Grand River Raceway on Sep. 22. She'll start from Post 10 for driver Rick Zeron, trainer Gregg McNair and owners Lindsey and Connie Rankin of Lexington, MI.
Race 10 - Three-Year-Old Pacing Colts & Geldings
Mach It So was undefeated in four OSS Gold Series events this season, and that earned him 150 points and the top spot on the leader board in the Glamour Boy division. Richard 'Nifty' Norman trains and Scott Zeron will drive the colt, who was a disappointing fifth-placed-fourth in his latest effort in an elimination of the Little Brown Jug. The son of Mach Three-Beach Dancer, who is owned by Bamond Racing LLC of Brick, NJ, will be looking to add to his $386,968 bankroll.
Fans will also be treated to an exhibition race which will feature trotters racing under saddle Saturday evening. Joining a fine cast of Standardbred horsewomen will be popular Woodbine-based thoroughbred jockey Emma-Jayne Wilson. The career winner in excess of $53 million will be paired up with the Anthony Montini-trained Ill Be There from Post 2 in the non-wagering event which will take place following Saturday's second race.
Entries can be viewed by clicking on the following link: Saturday Entries - Mohawk Racetrack.
To view a printable program of the card courtesy of TrackIT, click the following link: Saturday Program - Mohawk Racetrack.