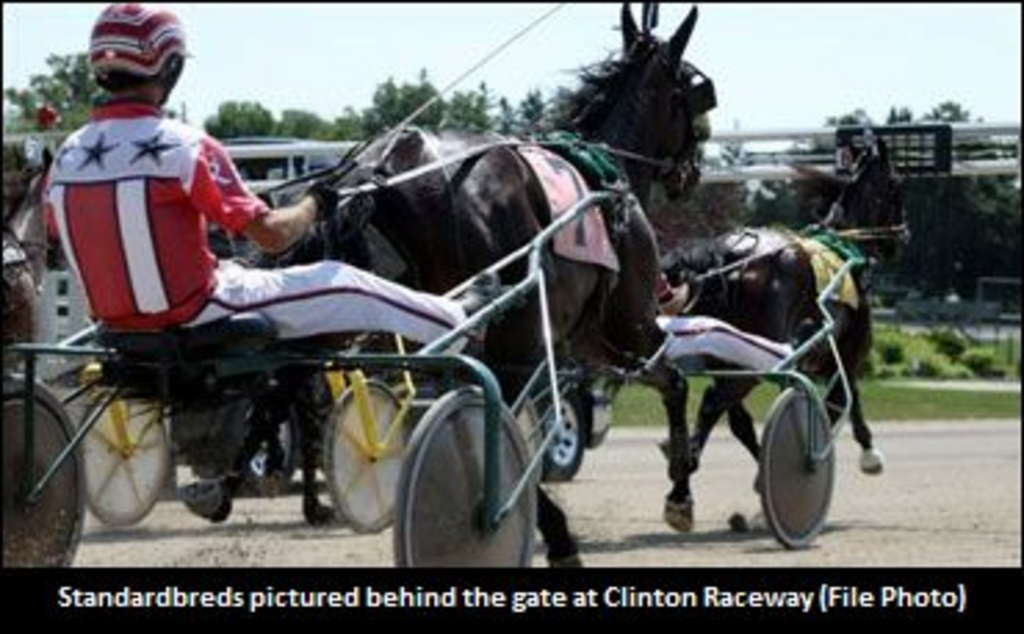 Published:
September 2, 2020 02:20 pm EDT
Although much about the 2020 racing season has been unusual, Clinton Raceway will wrap things up on a traditional note this coming Sunday (Sept. 6) with its annual Charity Drivers' Challenge in support of the Clinton branch of the Royal Canadian Legion.
"This is the 40th year we've done it, and we'd actually planned on having a special event this year and inviting up all the drivers that ever drove in it for a reunion of sorts, but COVID's kind of changed that; it's put that off for a year, but we're still planning on having a good day," said general manager Ian Fleming. "We won't have the people there, but we'll still get our audience watching online and we'll get some good donations for the Clinton Legion. Every cause is a good one, but around Clinton that seems to be an extra-good cause. They're fighting to keep them open these days, so if we can help out in some way it's a good thing."
The 2020 edition of the Charity Drivers' Challenge features the top five money-earning reinsmen in Canada, Bob McClure, Doug McNair, Sylvain Filion, Jody Jamieson and Trevor Henry, and the top three drivers from the 2020 Clinton Raceway season, Brett MacDonald, Austin Sorrie and Travis Henry.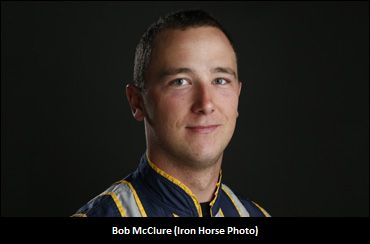 McClure, who has steered his drives to 160 wins and $3.7 million in purses this season, has been shut out in each of his challenge appearances thus far, but the resident of Rockwood, Ontario is hoping that 2020 is the year his luck changes.
"I haven't had real great luck in the draw department, but here's hoping this year changes that," said McClure. "But at the end of the day we're all there to support and we're going to have some fun. It's good that Clinton is still putting that on. It's important, because the legion still needs some local support whether COVID-19 exists or not, so we're happy to go forth and do our part."
Filion heads into the challenge as the reigning champion and Jamieson, Henry and McNair all have multiple titles, meaning McClure is the only Woodbine Mohawk Park regular without a win, which is a statistic he would dearly like to remedy on Sunday. The reinsman may have a Hambletonian title on his resume, but he said charity driving challenge titles hold special sway in the competitive Ontario driving colony.
"There's more competition in that, when you're donating your five per cent, than when you're going for $100,000. It's an extreme amount of bragging rights," said McClure. "The trophy you win isn't near as good as the bragging rights you get for beating the other guys, so that's what we're gunning for."
The drivers will compete in eight races and will earn points based on where they finish in each race. The top point earner is declared the champion, along with the Clinton Legion, which will receive all the driver commissions generated in the six races.
"We'll get $2,000 or $3,000 out of that and then we've got sponsors for every race," said Fleming. "Generally, we raise about $10,000, but we're hoping to raise $7,000 with no people, well we'll have 100 people here, but that's a couple thousand less than what we normally have.
"This event is a testament to the drivers that drive in it, really. I mean this is somewhere that they come and they know they're not going to get paid," Fleming continued. "We've raised over $325,000 doing this, and it's on the backs of the horsepeople that bring the horses for them to drive and the drivers that are working for nothing."
In addition to the annual Charity Driver's Challenge, Clinton Raceway's season finale will also feature the fourth Ontario Sires Stakes Grassroots leg for the two-year-old pacing fillies. The action will get underway at 1:30 p.m. and fans can follow both events by downloading a program and watching the live stream on the Clinton Raceway website.
(Clinton Raceway)