Published:
July 9, 2017 01:46 pm EDT
Harrah's Philadelphia and the Pennsylvania Harness Horsemen's Association (PHHA) are hosting the first of three special Summer Series reunion nights starting this coming Friday (July 14) with Liberty Bell Park.
Post time Friday is 6:30 p.m. with prizes for the best memorabilia brought to the track.
"We wanted to do a racing promotion with the PHHA for these Friday night programs," said Barry Brown, director of racing operations at Harrah's Philadelphia. "We decided on the reunion nights for the three main tracks in the Delaware Valley area that are gone. We are excited that so many people are talking about them."
Liberty Bell Park was located on Knights Road off I-95 in northeast Philadelphia and featured world class harness and Thoroughbred racing from 1963 through 1986. The property is now the site of the Franklin Mills Mall.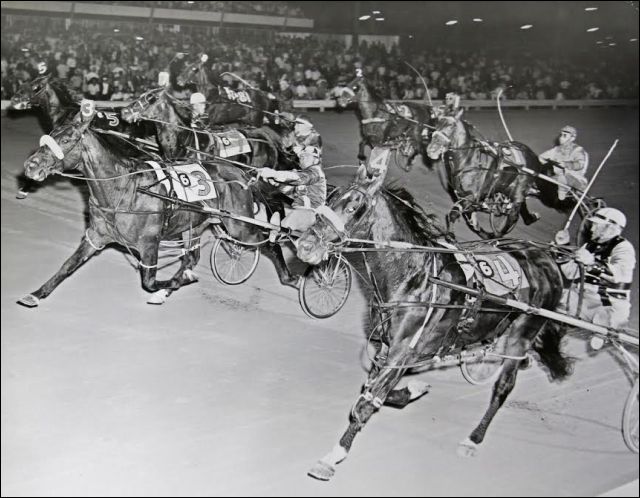 Opening night racing at Liberty Bell Park in 1963
Race fans are urged to dig around their storage areas and bring any memorabilia from Liberty Bell Park to the track. Everyone that brings in a piece of Liberty Bell Park memorabilia, a race program, admission pass, collector glass, matchbook, win circle photo, will get a gift from Harrah's Philadelphia. There will be judging of the memorabilia items with prizes given out to the top pieces.
Special guests attending include WIP Radio Sports legend, Jody McDonald, who will be at the track to meet fans each of the three Summer Special Reunion Nights. Also in attendance will be Eddie Davis, the all-time leading driver at both Liberty Bell Park and Brandywine Raceway. The emcee for the evening will be Steve Ross, former track announcer at Liberty Bell Park.
There will also be a special eight-page insert of Liberty Bell Park photos in the race program and live music during the evening on the outdoor patio.
Other Liberty Bell Park guests include harness racing Hall of Fame journalists Jerry Connors (LBP PR assistant), Nick Saponara (Philadelphia Bulletin) and (LBP PR assistant) Steve Wolf.
"We encourage everyone who remembers or went to Liberty Bell Park to come on out this Friday night," said Brown. "We hope to see lots of race fans, former employees and horsemen and women from the Liberty Bell Park days of old and enjoy a great reunion night. We are also hopeful of some surprise guests that will be in attendance."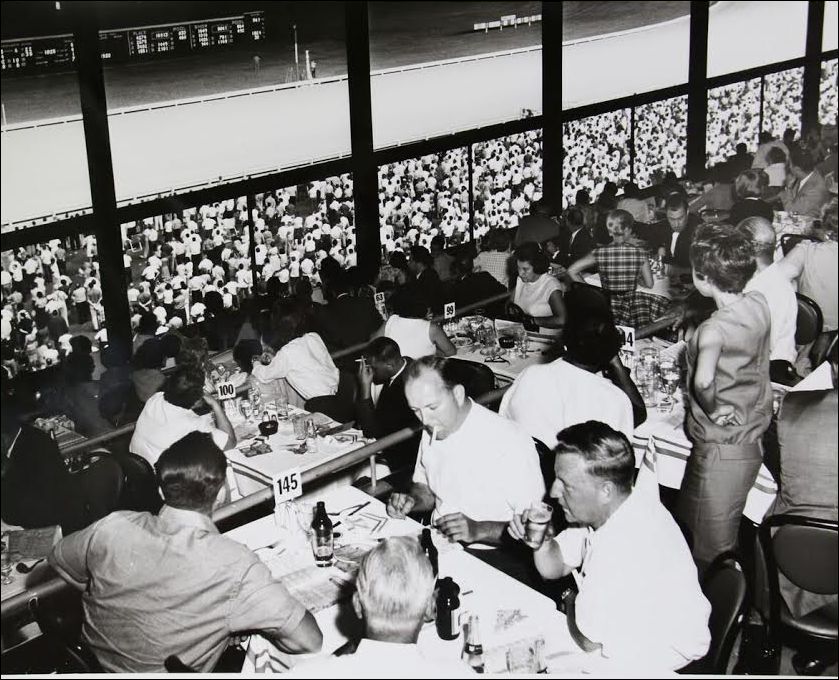 Opening night crowds at Liberty Bell Park in 1963
The next Summer Series Reunion Night will be Friday, August 11, celebrating Garden State Park and then the finale will be Friday, September 8, Brandywine Raceway Night.
For the Brandywine Raceway Night, the first 400 fans to purchase a Harrah's race program, will get a free commemorative t-shirt for the Summer Series Reunion.
For more information, visit or contact Harrah's Philadelphia at caesars.com/harrahs-philly.
(Harrah's Philadelphia)