Published:
July 28, 2021 10:00 am EDT
For the past three years, Standardbred Canada (SC), in cooperation with racetracks, associations and industry partners across the country, hosted and presented National Caretaker Appreciation Day events. The event last year looked a little different than previous years as racetracks were restricted to hosting the event virtually or with limitations on-track due to COVID-19.
SC is pleased to announce that National Caretaker Appreciation Day will be back at tracks in full force the week of September 20 – 26.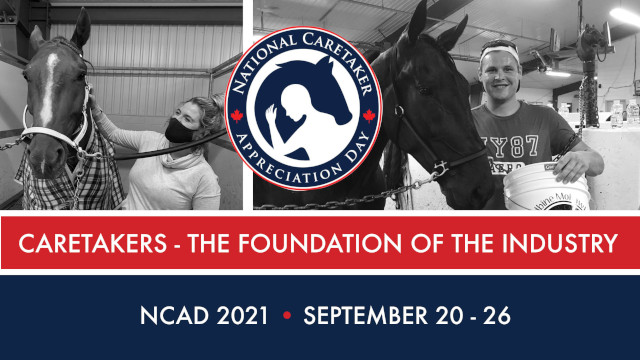 Racetrack partners and event dates will be announced on the web next week.
In past years, owners, trainers, drivers, breeders, and other facets of the industry have supported this event and this year it Is important to recognize and show our appreciation for the caretakers who kept our horses safe and healthy while training and racing under unusual circumstances since March last year.
Here are a few ideas on how you can say 'thank you" to your caretaker, whether they are racing, working at the farm or training centre:
Refreshments – drop off donuts or muffins and coffee to the stable.

Host a Stable BBQ or contribute to a delivered catered lunch.

Give them a day off with pay or a bonus.

Give them a thank you card along with a gift card.

Purchase a win photo for them of one of the horses they care for, the next time it wins.