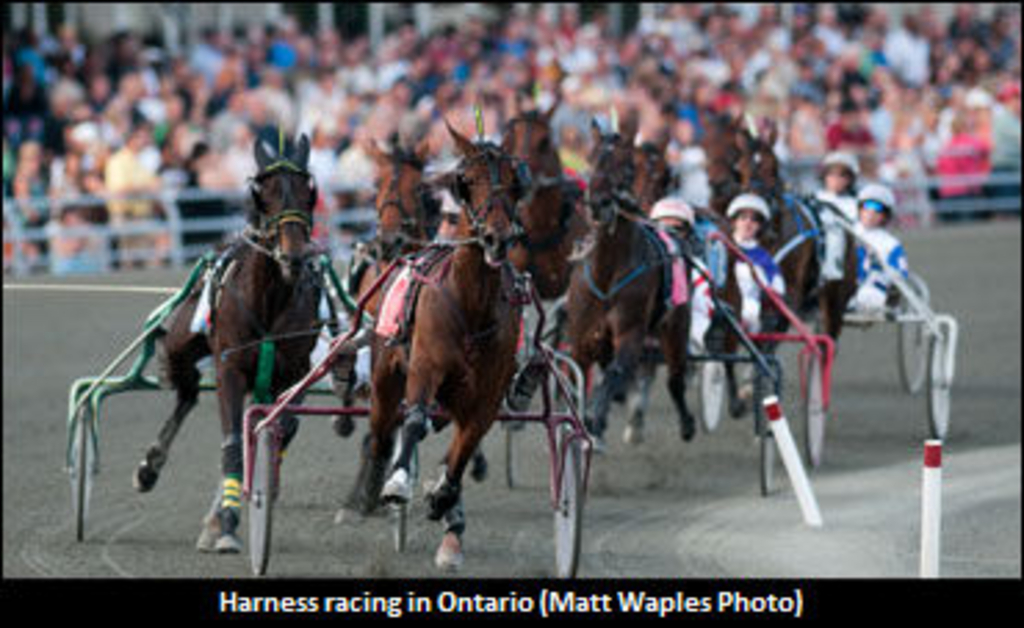 Published:
July 11, 2019 04:43 pm EDT
On May 31, 2019, the Alcohol and Gaming Commission of Ontario (AGCO) issued Standardbred Directive No. 3 – 2019 – Revision to Urging Provisions which amended the rules related to urging in Standardbred racing. As announced in Information Bulletin 71, the new rules and penalty guidelines became effective on June 3 at Woodbine Mohawk Park with the implementation date at other tracks to be determined.
Effective August 1, 2019, these provisions will be in effect at all Standardbred racetracks in Ontario.
This reform is part of the AGCO's continuing commitment to enhancing the health and safety of horses and participants, and the integrity of racing.
Paddock meetings for industry participants and training for Racing Officials will be held prior to the implementation of the new rules. Inquiries may be directed to AGCO Race Officials at: https://www.agco.ca/race-day-contact-list or submitted online to the AGCO at www.agco.ca/iagco.
---
Avis à l'industrie
Le 31 mai 2019, la Commission des alcools et des jeux de l'Ontario (CAJO) a publié la Directive Standardbred Nº 3- 2019- Révision des dispositions sur la stimulation qui modifie les règles relatives aux courses de chevaux Standardbred. Tel qu'annoncé dans le Bulletin d'information No. 71, les nouvelles règles et lignes directrices sur les pénalités sont entrées en vigueur le 3 juin à l'hippodrome Woodbine Mohawk Park et la date de mise en œuvre reste à déterminer pour les autres hippodromes.
À compter du 1er août 2019, ces dispositions entreront en vigueur dans tous les hippodromes Standardbred de l'Ontario.
Cette réforme s'inscrit dans l'engagement continu de la CAJO à améliorer la santé et la sécurité des chevaux et des participants, ainsi que l'intégrité des courses.
Des réunions d'enclos pour les participants de l'industrie et la formation des officiels de course auront lieu avant la mise en œuvre des nouvelles règles. Les demandes de renseignements peuvent être adressées aux officiels de course de la CAJO à l'adresse suivante : https://www.agco.ca/fr/cajo-en-bref/nous-joindre/horaire-des-officiels-de-courses ou soumises en ligne à la CAJO à l'adresse https://www.agco.ca/icajo.
(AGCO)
---
Related Stories
• Woodbine, COSA Support Revised Rule
• Ontario's Urging Rules Amended