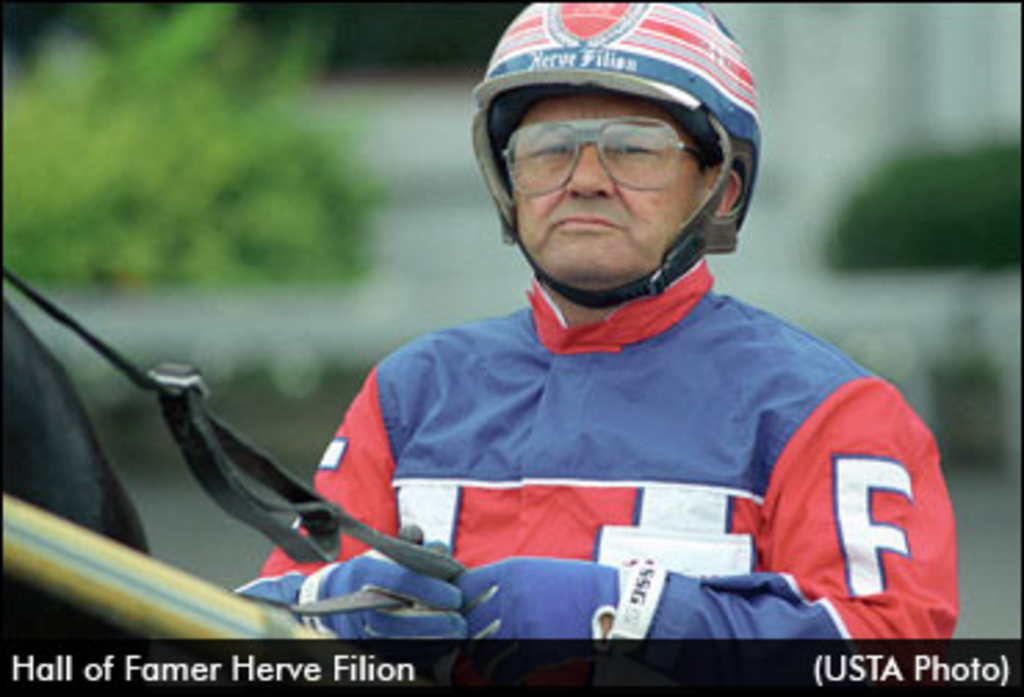 Published:
June 28, 2017 09:39 am EDT
Trot Insider has learned there is a change to the service planned for harness racing legend and Canadian Horse Racing Hall of Fame driver Herve Filion, who passed away Thursday morning (June 22) at the age of 77.
Funeral service will now be held Friday, June 30, at 2:00 p.m. at Paroisse de L'Ange Gardien, 255 Rue du Progrès, Gatineau, Quebec.
Visitation will be held Wednesday, June 28, from 2:00 - 7:00 p.m. at Freeman Funeral Home, 47 E. Main St., Freehold. The visitation will be followed by a procession to Freehold Raceway for a final lap around the track for Filion. All are invited to meet at the winner's circle at 7:15 p.m.
The Filion family has set up a GoFundMe page to help raise funds for memorial services to be held in both Canada and the U.S. Any remaining funds will be donated to the Harness Racing Hall of Fame & Museum in Goshen, New York.
Please join Standardbred Canada in offering condolences to the family and friends of Herve Filion.