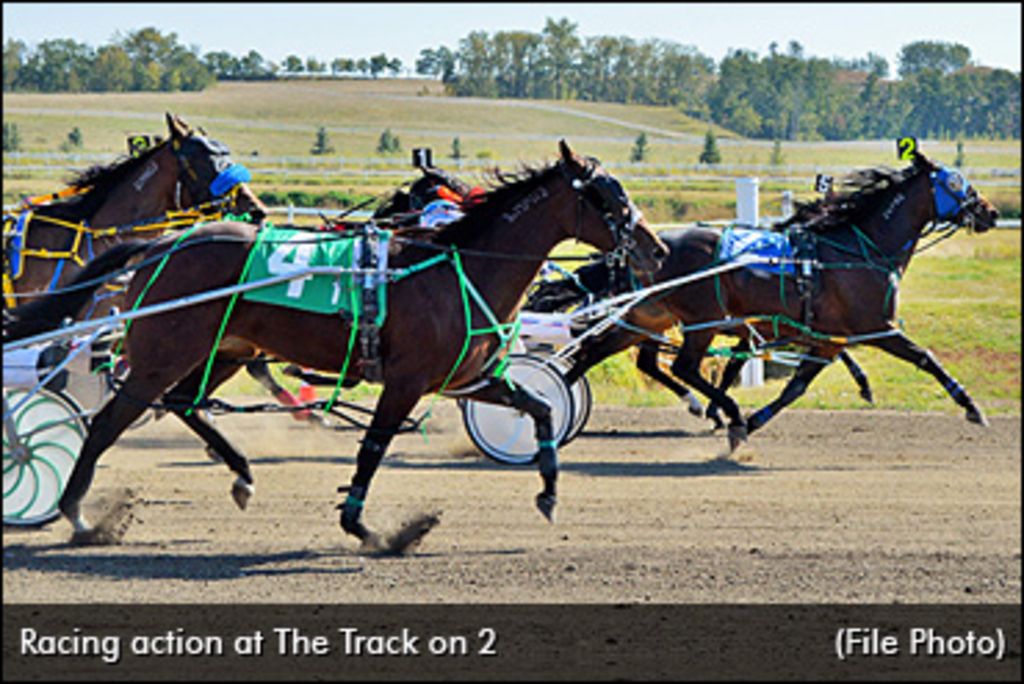 Published:
June 13, 2020 05:29 pm EDT
It's been a whirlwind week for participants in Alberta's harness racing industry, going from no open tracks one week ago to now racing at one of the few tracks in North America with spectators allowed.
On Tuesday, Horse Racing Alberta announced that racing would return this weekend at The Track On 2, making the Lacombe, Alta. one-mile oval the first in Alberta to host any horse racing since the industry was paused due to the COVID-19 pandemic.
"We're very much excited to get going. We're a little bit nervous, because I think we're only the second jurisdiction in all of North America that has live racing with fans," co-owner and operator Kurt Belich told the Red Deer Advocate on Friday. "It's complicated enough on a normal race day. We've got that dialed in pretty well, but now we add the COVID restrictions, so it takes a little bit of planning. And we were only told on Tuesday that we could go ahead."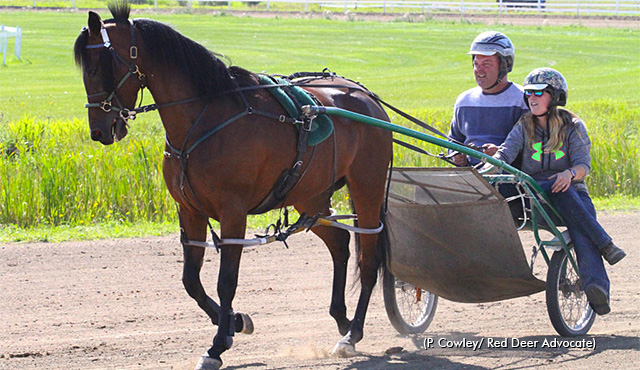 The Track on 2 owner Kurt Belich gets some tips from trainer and horse owner Amy Henry during an on-track session at The Track on 2 in 2019.
Numerous safety precautions will be put in place to protect all industry participants following the COVID-19 guidelines set forth by Alberta Health and the Canadian Pari Mutuel Agency (CPMA). Racing will take place with strict physical distancing measures in place. Fans can wager live in person or remotely on HPI.com.
While normal race cards at The Track On 2 would have more than 1,000 fans on hand according to Belich, COVID-19 restrictions make that number unrealistic. For the opener, patrons have been asked to register for a free attendance ticket which can be redeemed on-track for a $5 betting voucher.
The Sunday card is the first of 12 cards scheduled for The Track On 2 this year, racing on Sunday afternoons through to the end of August. Century Downs kicks off its 2020 meet on Monday, June 22.
To view the entries for Sunday's nine-dash opener, click the following link: Sunday Entries - The Track On 2.