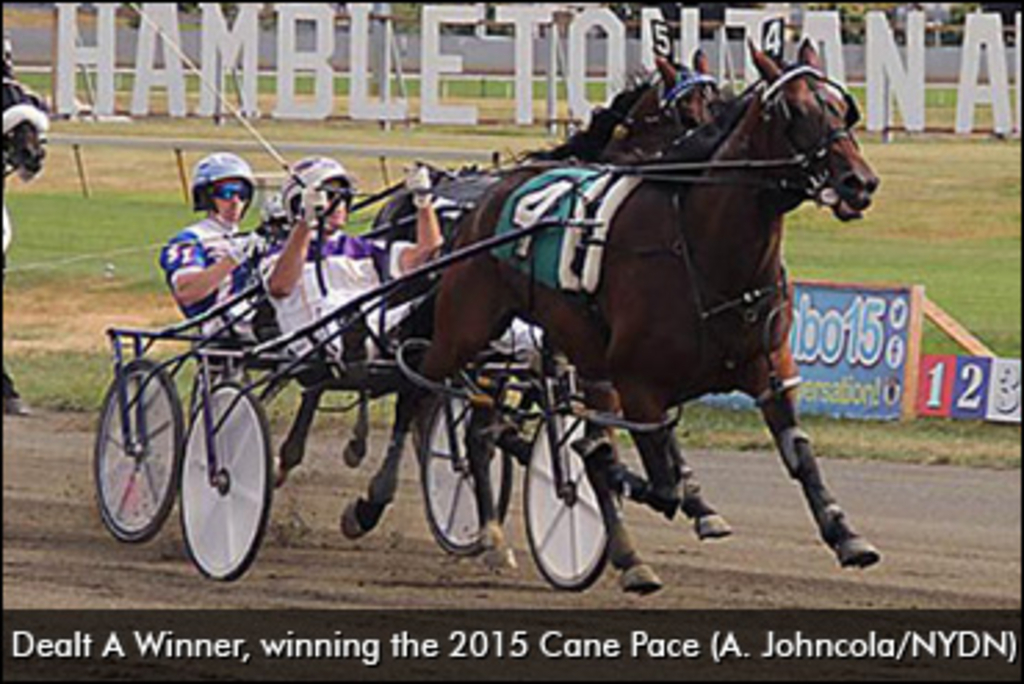 Published:
May 12, 2017 09:07 am EDT
Fast class pacers open the Saturday, May 13 card at The Meadowlands as a field of six will contest the first of eleven races, an $18,000 conditioned pace.
Dealt A Winner (David Miller) has drawn the rail and been tabbed a slight 2-1 favourite as the 2015 Cane Pace in track and world record time makes his five-year-old debut.
Dealt A Winner endured a non-descript 2016, spent chasing powerhouses Always B Miki and Wiggle It Jiggleit around the continent. Although his past performance includes an impressive streak of sub-1:50 miles, it is also populated with long odds and no-chance trips.
With a pair of useful qualifiers under his belt to prepare, Dealt A Winner finds a friendly spot to embark on the new season for trainer Mark Silva and owner Jeff Snyder.
The competition in the opener is led by a pair of classy, million dollar winning veterans in Bettors Edge (Brett Miller) and Doctor Butch (John Campbell).
The horizontal wager guarantees are in place and you may download free program pages for the $50,000 guaranteed Late Pick 4 for the weekend to get an early start on your selections.
An unfortunate forecast for Saturday's weather has forced the postponement of the Spring Beer Fest until June 10.
First race post time is 7:15 p.m.
(with files from The Meadowlands)